The March 24th Salk Women & Science celebratory event sponsored by BioMed Realty was an enormous success! It was our most attended program to date, with well over 175 guests.Amy Rommel, PhD
, a research associate in Professor
Inder Verma's
laboratory of genetics, gave an inspiring talk about her research efforts on one of the most lethal forms of cancer, glioblastoma. She proposes novel strategies to treat glioblastoma to change the game on how we treat cancer.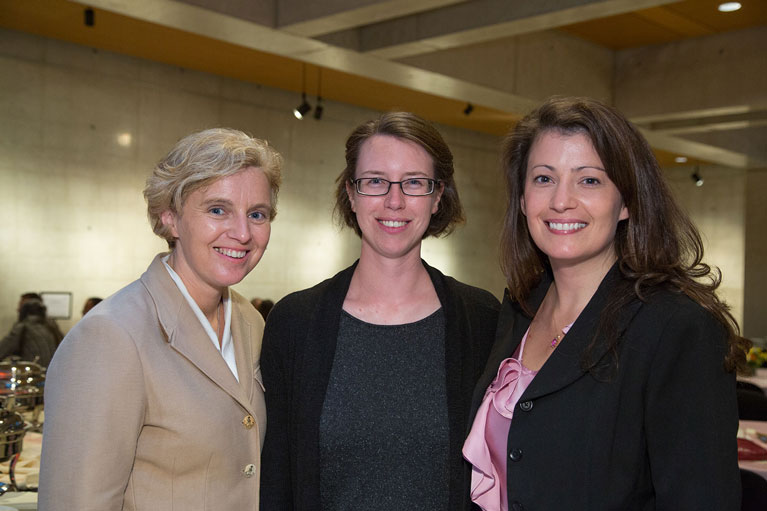 We exceeded the fundraising goal of $100,000 for the 2015 Salk Women & Science Special Awards Initiative. A special thank you for the generous lead gifts goes to Lynne Rosenthal and Patti Silver of the Leo S. Guthman Fund who created the Salk Women & Science Challenge in memory of renowned English scientist Rosalind Franklin; Elizabeth Keadle; and Carol and John Gallagher of the Gallagher Charitable Fund. We also extend our gratitude to everyone who contributed to the awards initiative fund.
Congratulations to Emily and Christina!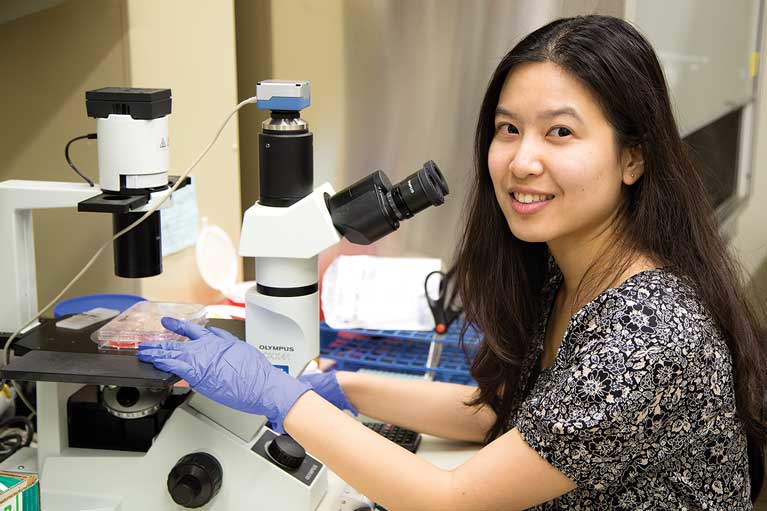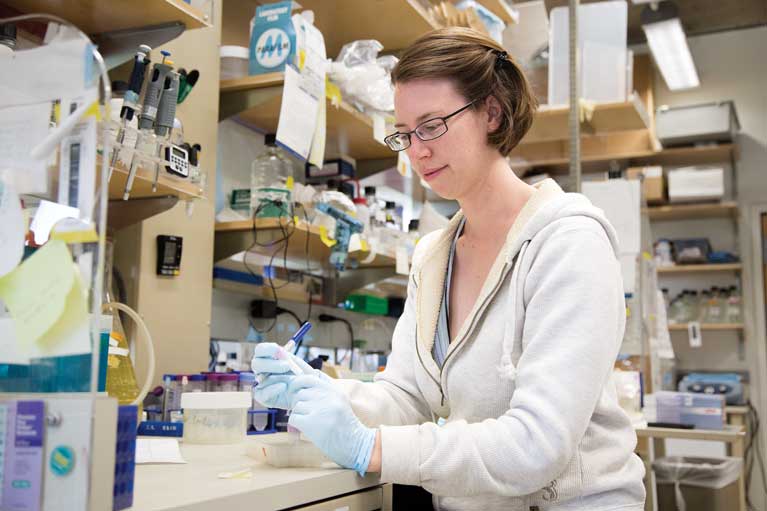 We are happy to report that we have received the first lead gift for 2016 for the Salk Women & Science Special Awards Initiative from Joanne Chory, director of the Plant Molecular and Cellular Biology Laboratory at the Salk Institute, "In honor of the 111 women in PBIO-C who enriched my life over the past 27 years." In the nearly three decades that Chory has been mentoring young scientists, 44% of the individuals have been women!The Salk Women & Science program is making great strides toward awareness of the need for more women and other underrepresented groups to fully participate in science innovation. We hope you are energized by the opportunity to learn about the latest scientific breakthroughs and engage on a regular basis with our women scientists.By supporting this program you will encourage more young women to pursue science as a career, assist in mentoring those already in the field and support the work of scientists on the brink of major achievements. Your continued support plays a vital role in ensuring these women receive the funding they need to further their research. Our goal is to showcase the contributions of brilliant women scientists and encourage and empower more women to embrace scientific research as a focus of their personal interest and philanthropy.Please consider becoming part of our mission by making a contribution to the Salk Women & Science Special Awards Initiative. Your contribution will help provide the resources our scientists need to accelerate the pace of discovery into clinical settings to benefit you and your loved ones.Thank you for your support and for being an integral part of Salk Women & Science!
---
For more information, please contact: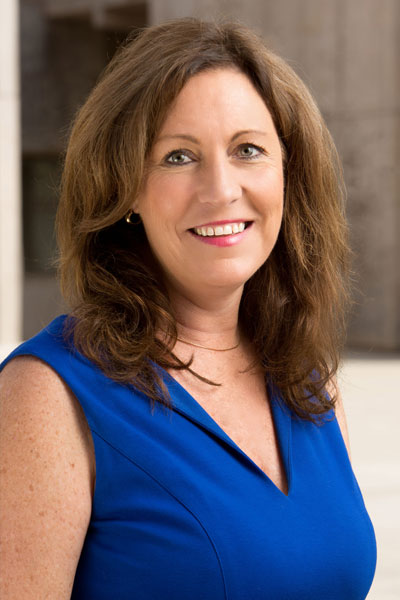 Betsy Collins
Director of Donor Relations
Phone: (858) 453-4100 x1426
E-mail: becollins@salk.edu