Ten Salk professors named among best and most highly cited researchers in the world
LA JOLLA—Salk Professors Joseph Ecker, Ronald Evans, Rusty Gage, Christian Metallo, Satchidananda Panda, Reuben Shaw, and Kay Tye, along with Assistant Professor Jesse Dixon, have been named to the Highly Cited Researchers list by Clarivate. This year's list includes 6,938 researchers from 69 countries and identifies researchers who demonstrate "significant influence in their chosen field or fields through the publication of multiple highly cited papers." Ecker and Gage have been named to this list every year since 2014, when the regular annual rankings began. Joseph Nery, a research assistant II in the Ecker lab, was also included on the list.
Additionally, Professor Joanne Chory and Professor Emerita Catherine Rivier were named among the 1,000 Best Female Scientists in the World, an inaugural ranking by Research.com that celebrates the contributions of women in science. The rankings are based on the impact and importance of the researchers' work as well as their awards and fellowships, among other factors.
Evans and Gage were ranked in the top 100 Best Scientists in the World, an inaugural ranking also by Research.com that identifies leading experts in specific fields of research.
"Research fuels the race for knowledge and it is important that nations and institutions celebrate the individuals who drive the wheel of innovation," says David Pendlebury, head of research analysis at the Institute for Scientific Information at Clarivate. "These individuals are helping to transform human ingenuity into our world's greatest breakthroughs—and it is an honor to celebrate their achievements."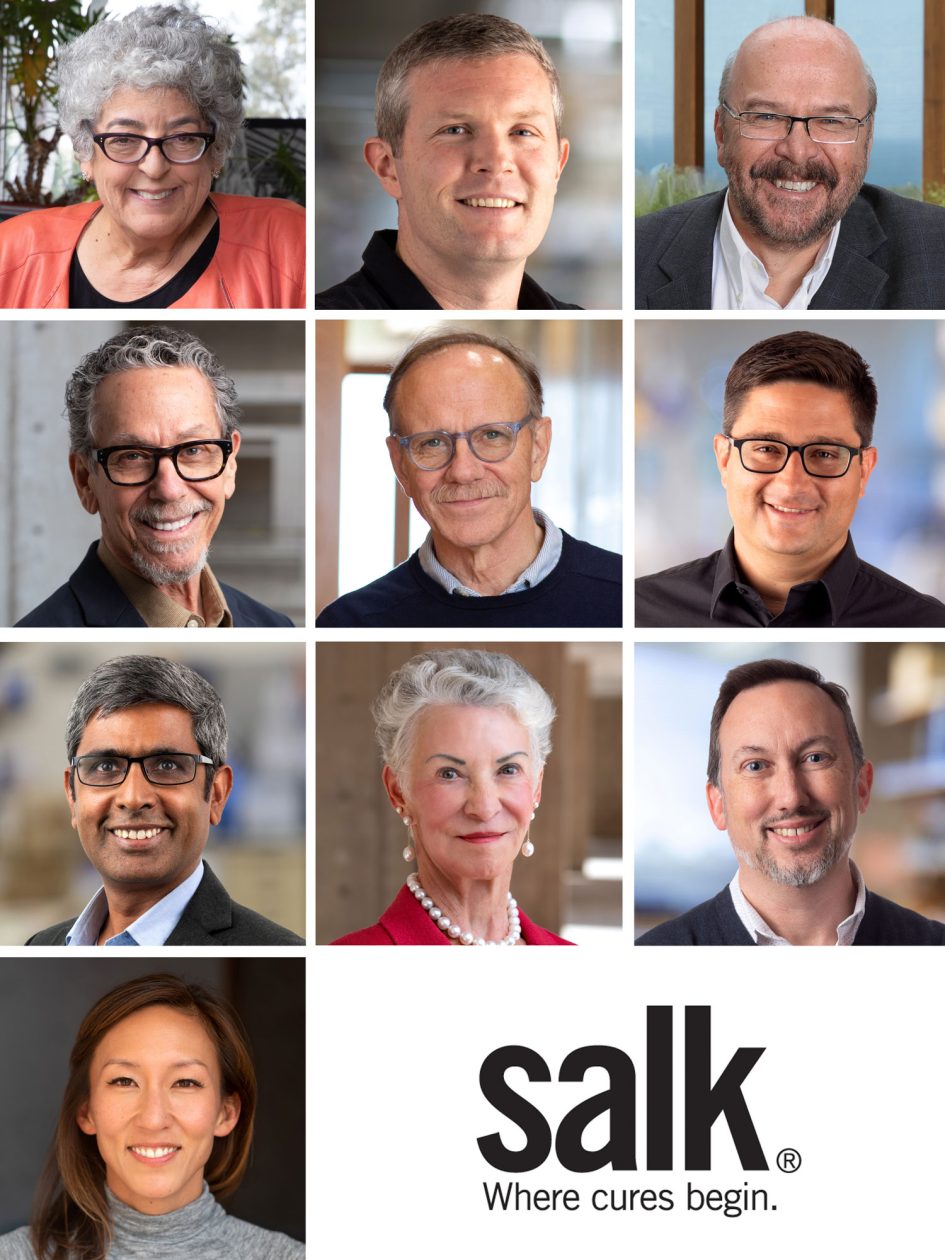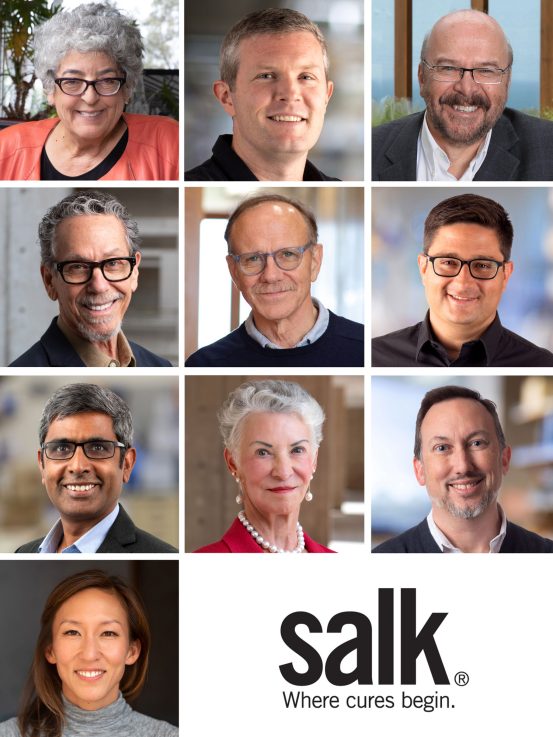 Joanne Chory
Chory is a professor in and director of Salk's Plant Molecular and Cellular Biology Laboratory, a Howard Hughes Medical Institute investigator, and holder of the Howard H. and Maryam R. Newman Chair in Plant Biology. Chory's awards include the L'Oreal-UNESCO Women in Science Award, Gruber Genetics Prize, Breakthrough Prize in Life Sciences, Princess of Asturias Award, and Pearl Meister Greengard Prize. She also the founding director of Salk's Harnessing Plants Initiative—a bold approach to address climate change by optimizing a plant's natural ability to capture and store carbon and adapt to diverse climate conditions.
Jesse Dixon
Dixon is an assistant professor in the Gene Expression Laboratory. He studies how abnormal genome folding leads to errors in critical stretches of noncoding DNA (regions that do not code for proteins) that cause many diseases, such as cancer. His team recently discovered genetic changes that alter 3D genome folding and lead to activation of oncogenes, which are altered genes that can cause normal cells to become cancerous. Their findings could lead to improved ways of predicting and treating cancer.
Joseph Ecker
Ecker is a professor in Salk's Plant Molecular and Cellular Biology Laboratory, director of the Genomic Analysis Laboratory, and a Howard Hughes Medical Institute investigator. He is also the Salk International Council Chair in Genetics. He was the first to show that the epigenome is highly dynamic in brain cells during the transition from birth to adulthood. Ecker is currently leading a $126 million effort to map the aging human brain as part of the National Institutes of Health Brain Research Through Advancing Innovative Neurotechnologies (BRAIN) Initiative. The project will establish a baseline against which scientists will be able to compare brains with neurological or psychiatric conditions, such as Alzheimer's disease, autism, depression, and traumatic brain injury.
Ronald Evans
Evans is a professor in and the director of the Gene Expression Laboratory and holder the March of Dimes Chair in Molecular and Developmental Biology. He is an authority on hormones, both their normal activities and their roles in disease. His discovery of the nuclear receptor superfamily uncovered more than 40 previously unknown physiologic pathways that launched a new era of molecular endocrinology and drug discovery. Roughly 20 percent of current FDA‐approved drugs, with a market value of $30 billion annually, target nuclear receptors. The receptors are primary targets in the treatment of breast cancer, prostate cancer, pancreatic cancer, and leukemia, as well as osteoporosis and asthma.
Rusty Gage
Gage, a professor in the Laboratory of Genetics and holder of the Vi and John Adler Chair for Research on Age-Related Neurodegenerative Disease, is the president of the Salk Institute. He discovered that the adult brain continues to produce new neurons throughout the life span in a process known as neurogenesis. Most recently, he and a team of Salk researchers were awarded an American Heart Association-Allen Initiative in Brain Health grant to pursue a new collaborative approach to understanding, detecting, and potentially treating Alzheimer's disease and age-related cognitive decline.
Christian Metallo
Metallo is a professor in the Molecular and Cell Biology Laboratory. He aims to understand how nutrition and metabolism contribute to diseases such as cancer, macular disease, and peripheral neuropathy. He has pioneered new approaches for probing tumor metabolism and discovered metabolic sensitivities of specific cancers. He has also uncovered how genetics and diabetes alter amino acid and fat metabolism to drive visual defects and dysfunction of the peripheral nervous system.
Satchidananda Panda
Panda is a professor in the Regulatory Biology Laboratory and holder of the Rita and Richard Atkinson Chair. He seeks to uncover the links between our circadian clock and health. His lab discovered that confining caloric consumption to an 8-to-12-hour period (called time-restricted eating) might stave off high cholesterol, diabetes, obesity, and liver disease. Panda was among the researchers who discovered the essential function of a blue-light-sensitive protein, melanopsin, in regulating our circadian clock, sleep, and alertness. More recently, his lab demonstrated that time-restricted eating can improve the health and wellbeing of shift workers, such as firefighters.
Catherine Rivier
Rivier was instrumental in explaining how the brain responds to stressors and communicates with the rest of the body with hormones. Her team showed that rodents exposed to alcohol during embryonic development released excessive levels of a brain hormone associated with stress and showed elevated adrenal responses to stressors when they reached adulthood. She also showed that exposure to alcohol during adolescence causes permanent changes in areas of the brain associated with the development of drug abuse in adulthood. Finally, her team identified a new pathway through which the brain controls the activity of the testes, a discovery that offered insights into puzzling cases of low testosterone secretion connected to stressors or diseases.
Reuben Shaw
Shaw, a professor in the Molecular and Cell Biology Laboratory and holder of the William R. Brody Chair, is the director of the Salk Cancer Center and a recipient of the National Cancer Institute Outstanding Investigator Award. He discovered that a gene frequently mutated in cancer regulates an enzyme that is critical for the therapeutic benefit of metformin, which is currently the most widely used frontline type 2 diabetes medication. Shaw continues to study how nutrient deprivation and cellular energy levels control cancer and other diseases.
Kay Tye
Tye is a Howard Hughes Medical Institute Investigator and holder of the Wylie Vale Chair. She seeks to understand the neural mechanisms of psychological concepts such as anxiety, craving, and loneliness. Recent work from her lab uncovered how the mammalian brain encodes social rank and uses this information to shape behaviors. Tye also discovered a neuropeptide that acts as a switch to assign positive or negative emotions to a memory, which paves the way for a better understanding of the mechanism for identifying things as "good" or "bad"—a function that is essential for survival and is dysfunctional in a wide range of mental health disorders.