Salk Institute among cross-collaborative teams gifted $220 million by Wu Tsai Human Performance Alliance
Gift will fund research into molecular underpinnings of peak human performance
LA JOLLA—A Salk Institute team led by Professor Satchin Panda, along with teams from five other organizations, have been awarded a total of $220 million by the Joe and Clara Tsai Foundation's Human Performance Alliance, whose philanthropic investment aims to transform human health on a global scale through the discovery and translation of the biological principles underlying human performance.
"The Institute has long been known for its discoveries into cellular mechanisms that lead to disease, but, like the Alliance, Salk is also very focused on maintaining health," says Salk President Rusty Gage. "This generous gift from Clara Wu and Joe Tsai to study performance will greatly help Salk reveal new insights into better performance for athletes and better health for everyone."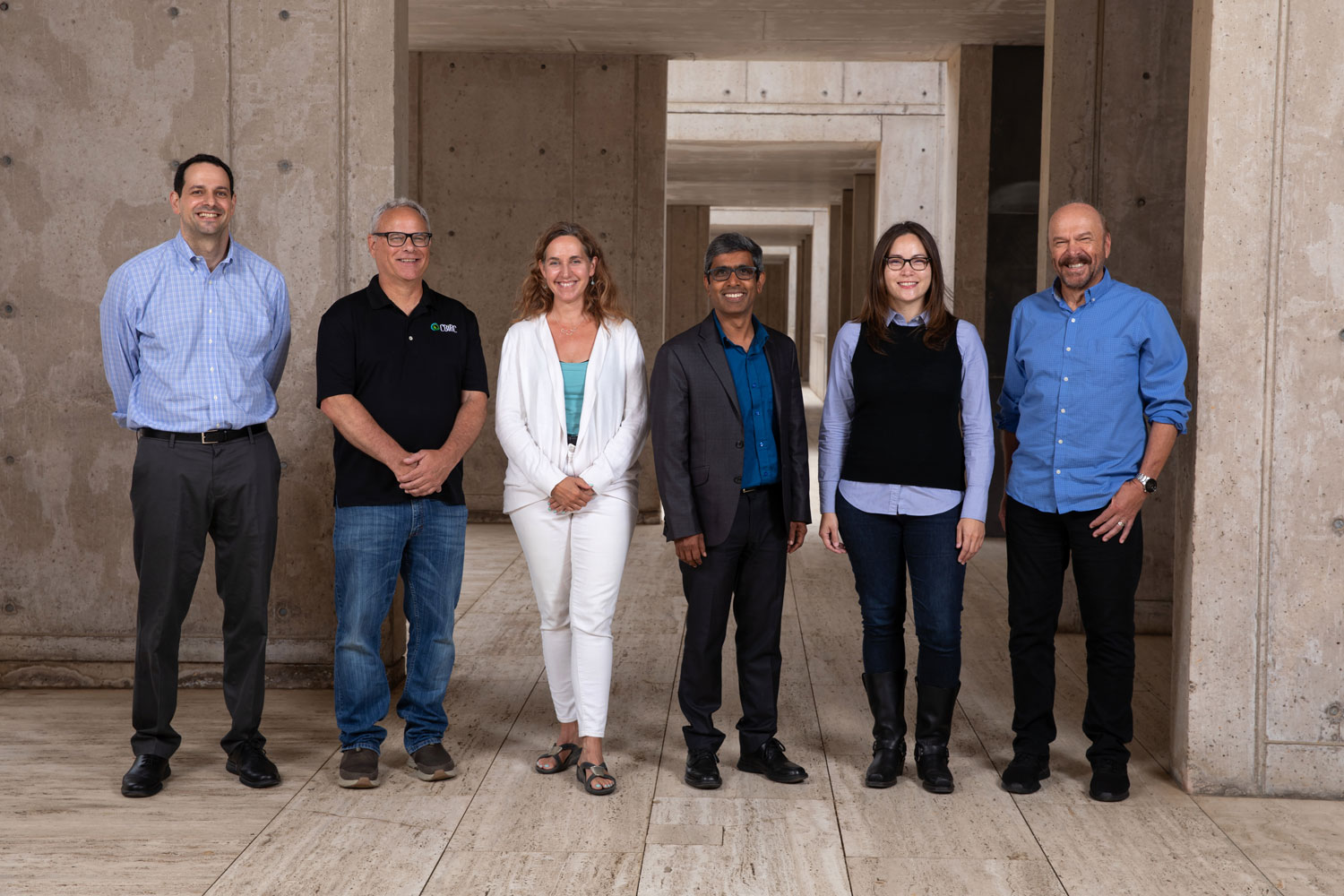 Panda, a world expert in how human biological clocks contribute to health or disease, will lead the Salk team to map the molecules and gene activity of human performance that can help maximize performance, healing and recovery.
"The Human Performance Alliance's dedication to uncovering the principles of elite athletic performance to help all people live stronger, healthier, more fulfilling lives is truly commendable," says Panda, who holds the Rita and Richard Atkinson Chair. "It aligns completely with my vision of circadian rhythms in metabolism, repair and rejuvenation, as well as with the Salk Institute's deep commitment to basic research for the benefit of all humanity."
Panda's research centers on circadian rhythms, the 24-hour cycles that govern our internal body clocks. His lab has found that hundreds to thousands of genes in our genome turn on and off in different organs at specific times during the 24-hour day. His body of work suggests that there may be optimal times for activities such as eating, sleeping and working out that, in turn, reduce tissue damage and promote optimal healing to sustain high performance.
As one of four "scientific moonshoots" being led by a team of faculty collaborators from different disciplines and multiple institutions across the country as part of the Human Performance Alliance, the Molecular Athlete moonshot is based at the Salk Institute. The Salk team will work on uncovering the molecular signatures of performance, and will collaborate with teams at UC San Diego, Stanford University, the University of Kansas, the University of Oregon, and Boston Children's Hospital to translate scientific findings into practice.
Other Salk faculty on the moonshot team include Professor and Howard Hughes Medical Institute Investigator Joseph Ecker; Assistant Professor Dannielle Engle; and Professors Susan Kaech, Joseph Noel and Alan Saghatelian.
The Human Performance Alliance involves three large public universities and three private institutions: Stanford University, UC San Diego, the University of Kansas, Boston Children's Hospital, the University of Oregon and the Salk Institute.
The data generated by the Human Alliance will be freely available globally, to ensure its commitment to collaboration, diversity and inclusivity.