Salk Institute welcomes new trustees Jay T. Flatley and Joon Yun
LA JOLLA—The Salk Institute Board of Trustees welcomes its newest trustees, Jay T. Flatley, MS, and Joon Yun, MD. Chaired by Ted Waitt, the Salk Board helps drive the strategic direction of the Institute founded by polio vaccine pioneer Jonas Salk in 1960.
Flatley brings deep experience in biotechnology and healthcare to bear on his new role at Salk. As CEO of Illumina from 2001 to 2016, Flatley took the company from $1.3 million in sales in 2000 to $2.2 billion in 2016, which represents a 64 percent compound annual growth rate. Under his leadership, Illumina was listed multiple times among the Deloitte & Touche Fast 50 and Fast 500, Forbes' 25 Fastest-Growing Tech Companies, and Fortune's 100 Fastest-Growing Companies. Flatley chairs the board of Illumina subsidiary Helix, as well as serving on the boards of Coherent and Denali. He is an advisory board member for UC San Diego's Moores Cancer Center.
Prior to Illumina, Flatley served as president and CEO of Molecular Dynamics, leading the company to its initial public offering in 1993. Before joining Molecular Dynamics, he was vice president of engineering and strategic planning for Plexus Computers, executive vice president for Manning Technologies, and held various positions at Spectra Physics. Flatley earned a BA in economics from Claremont McKenna College and a BS and MS in industrial engineering from Stanford University.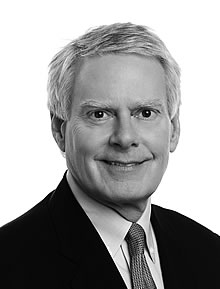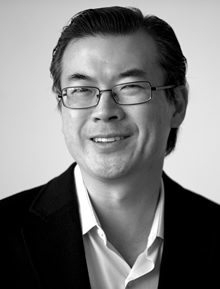 Joon Yun joins Salk's board with significant expertise in healthcare and finance. As managing partner and president of Palo Alto Investors, LLC, an investment management firm founded in 1989, he oversees $2 billion in assets invested in healthcare. Board certified in radiology, Yun served on the clinical faculty at Stanford University from 2000-2006. He has served on several corporate and nonprofit boards, and has published dozens of patents, scientific articles and business essays. He is a member of the President's Circle of the National Academies of Sciences, Engineering, and Medicine.
Yun received his BA from Harvard University, his MD from Duke University and did his clinical training at Stanford University. In 2013, Yun and his wife, Kimberly, launched the $1 million Palo Alto Longevity Prize to reverse the aging process and recently donated $2 million to launch the National Academy of Medicine Aging and Longevity Grand Challenge.