Three Salk faculty honored with endowed chairs
LA JOLLA—Salk scientists Katherine Jones, Susan Kaech and Gerald Shadel each have been recognized for their contributions and dedication to advancing science through research by being named to endowed chairs at the Institute.
"We are extremely proud of our colleagues and this recognition of their scientific leadership," says Rusty Gage, interim president and Vi and John Adler Chair for Research on Age-Related Neurodegenerative Disease at Salk. "The generosity of the individuals and groups who endow these chairs ensures the excellence of Salk's research today and in the future. We thank Audrey Geisel, Edwin Hunter and the NOMIS Foundation for their partnership, as well as Joan and Irwin Jacobs for their continued generosity."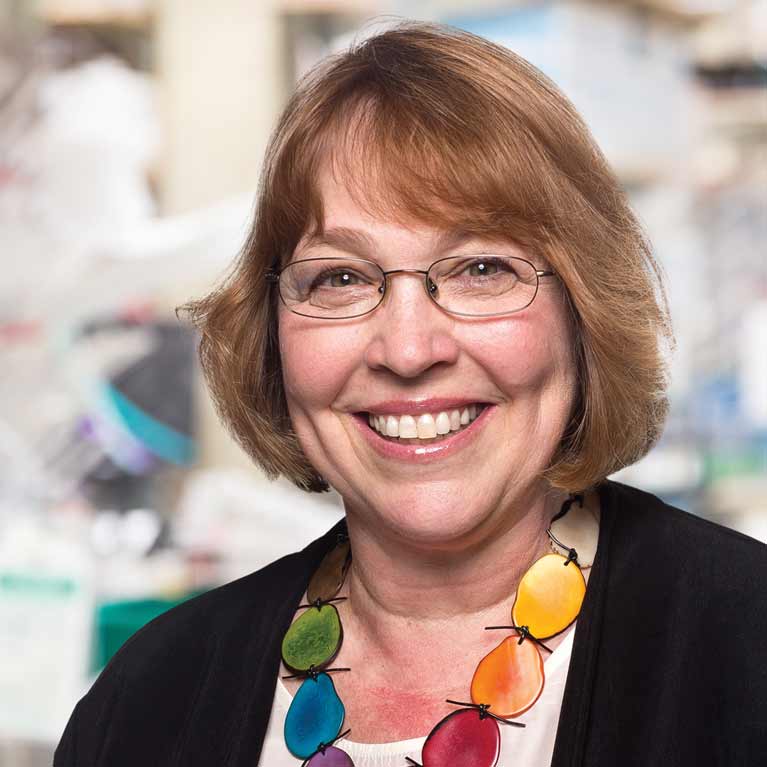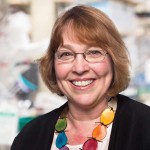 Katherine Jones, named to the Edwin K. Hunter Chair, serves in Salk's Regulatory Biology Laboratory. Her work focuses on the genetic processes involved in the expression of HIV and cancer genes, as well as on other disease research. Recently, Jones and her team announced the discovery of a single genetic switch that can be used to induce stem cells to become heart cells in one step instead of two. This breakthrough could pave the way for a reliable, comparatively simpler process to create heart tissue that can be used to study ways to treat heart attacks and disease.
"Being named the Edwin K. Hunter Chair is one of the highlights of my time here at Salk. Mr. Hunter continues to be a staunch advocate of Salk's research and I am excited to see what discoveries the future holds thanks to his partnership," says Jones.
The Edwin K. Hunter Chair was established in 2013 thanks to a generous philanthropic collaboration of the Olive Tupper Foundation, the Chambers Medical Foundation, the Jenkins Family Charitable Institute, and the Joe W. and Dorothy Dorsett Brown Foundation. It is named for Edwin K. Hunter, attorney and member of the Salk Institute Board of Trustees. Hunter's contributions to Salk include serving as the Chair of Salk's Annual Tax Seminar since 2010.
"It is such an honor to be able to have researchers such as Katherine choose to be a part of this incredible institution and it is even more of an honor to have her hold the Hunter Chair," says Edwin K. Hunter.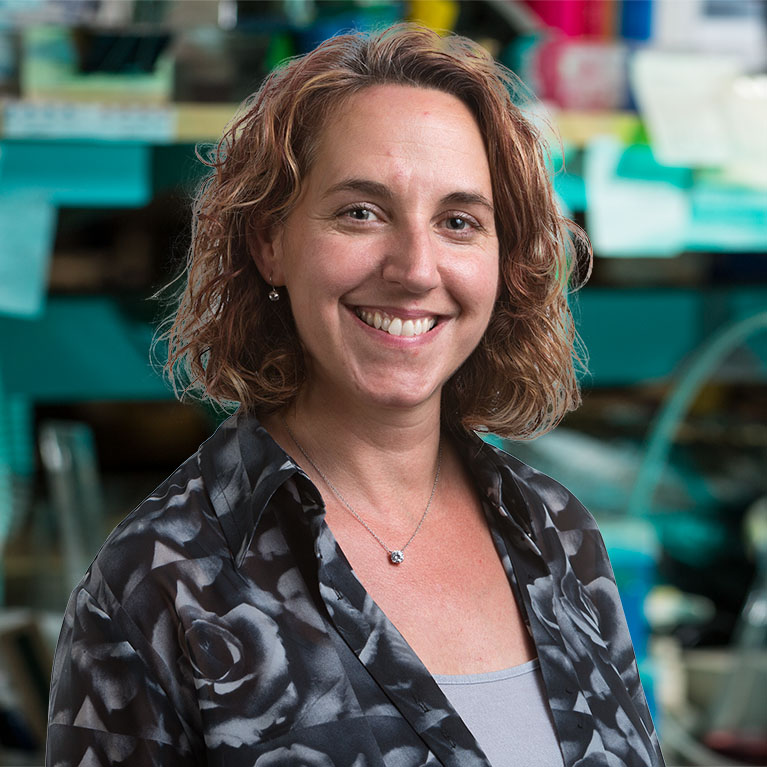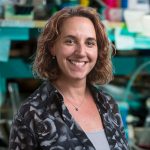 Susan Kaech has been named to the NOMIS Foundation Chair and leads the NOMIS Center for Immunobiology and Microbial Pathogenesis (NCIMP). Kaech is internationally recognized for her efforts to understand how memory T cells are produced during infection and vaccination, how they function and why they can fail to induce long-term immunity during immunization. She and her team have discovered more than half a dozen important regulatory genes, as well as several types of key molecules called cytokines. In addition, Kaech is interested in how T cell behavior is suppressed by tumors; she seeks to use this information in order to create better therapies for cancer using the body's own immune system—an innovative and rapidly moving field called cancer immunotherapy.
The NOMIS Foundation Chair was established in 2010 thanks to a $6.5 million gift from the Switzerland-based organization. Not their only gift to Salk, the NOMIS Foundation have provided $18 million in total support to Salk faculty including a previous gift to establish the NCIMP.
Upon being named to the chair, Kaech says, "I am extremely honored to be the recipient of the NOMIS Foundation Chair. The NOMIS Foundation fosters the essence of science, basic research and discovery through the pioneering spirit of the scientists and projects they support. Their gift to support my research program will enable me to take chances—to pursue new ideas and help elucidate fundamental principles that guide the function of our immune system and long-term immunity."
"I have often said that, for me, NOMIS represents a rare opportunity to be actively involved in scientific progress by supporting research that makes a real difference in people's lives. Susan's work is representative of how NOMIS seeks to transform science," says Markus Reinhard, managing director of the NOMIS Foundation.
G. H. "Heini" Thyssen, Chairman of the NOMIS Foundation and former Salk Trustee, adds, "NOMIS is all about enabling outstanding talent to take on high-risk research. Bringing together both the NOMIS Chair and NOMIS Center under Susan Kaech is a perfect embodiment of that mission."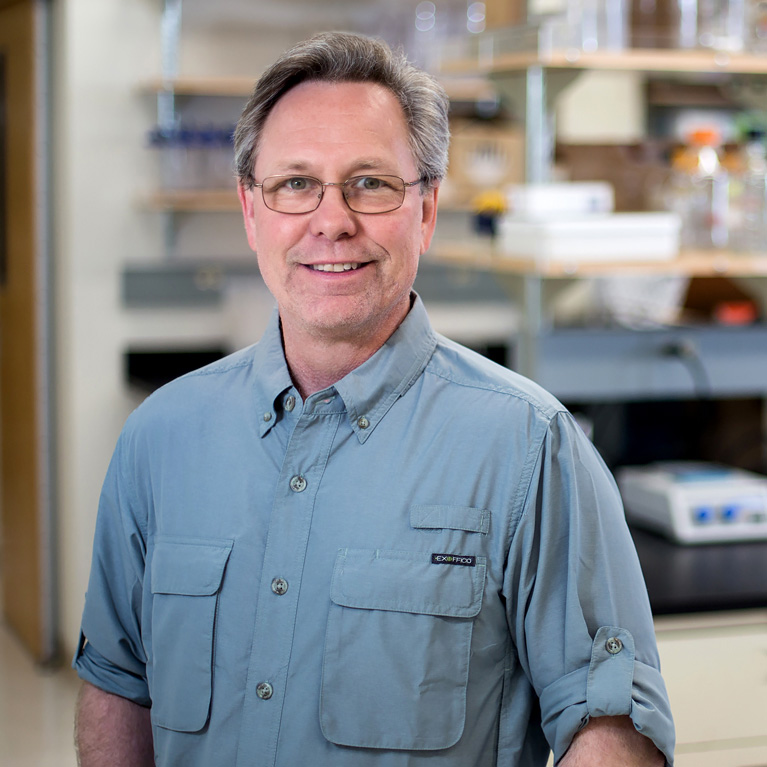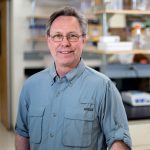 Gerald Shadel, who joined Salk in early 2018 and has been appointed to the Audrey Geisel Chair in Biomedical Science, is one of the newest leaders within Salk's Molecular and Cell Biology Lab. His work focuses on mitochondria, known as the powerhouses of the cell, and their role in aging, cancer, and metabolic and degenerative diseases. His group takes a multidisciplinary view of these health challenges by exploring mitochondrial function—and dysfunction—via cultured cells, model organisms, and other genetic and biochemical approaches. Shadel's research has led to several breakthroughs, such as the discovery that mitochondrial DNA can trigger an immune response if exposed to the cell, opening the door to use this natural function in treating disease.
"A scientific career is as challenging as it is exciting," says Shadel, "and all too often some of the best ideas cannot be pursued. Holding the Audrey Geisel Chair in Biomedical Science lowers this threshold and allows me to go boldly forward with my scientific program. It is also an honor to be a small part of the amazing Geisel legacy; oh, the places we'll go."
The Audrey Geisel Chair in Biomedical Science was established in 2012 thanks to a generous gift from San Diego philanthropist Audrey Geisel. It is one of several chairs made possible by the Joan Klein Jacobs and Irwin Mark Jacobs Senior Scientist Endowed Chair Challenge. Geisel, whose late husband Theodore "Dr. Seuss" Geisel is well known for authoring popular children's books, has long advocated for basic research through her philanthropic giving at Salk and is a founding donor behind the Symphony at Salk concert series.
"I am so glad to see Gerald named the new Audrey Geisel Chair. He is a remarkable researcher and I look forward to the exciting breakthroughs he will be able to pursue," says Geisel.
All three of the newly named chairs were formally recognized at a private investiture ceremony and dinner on Thursday, April 19.