Salk scientists receive $1.5 million from Sol Goldman Charitable Trust to research multiple sclerosis treatments
LA JOLLA—Salk Professor Ronald Evans and an interdisciplinary group of Institute researchers have been awarded a two-year, $1.5 million grant from the Sol Goldman Charitable Trust at the direction of cardiologist and Salk Trustee Benjamin Lewis. The award will fund a research project to explore connections between the gut, brain, and immune system in search of new therapies for patients with multiple sclerosis (MS).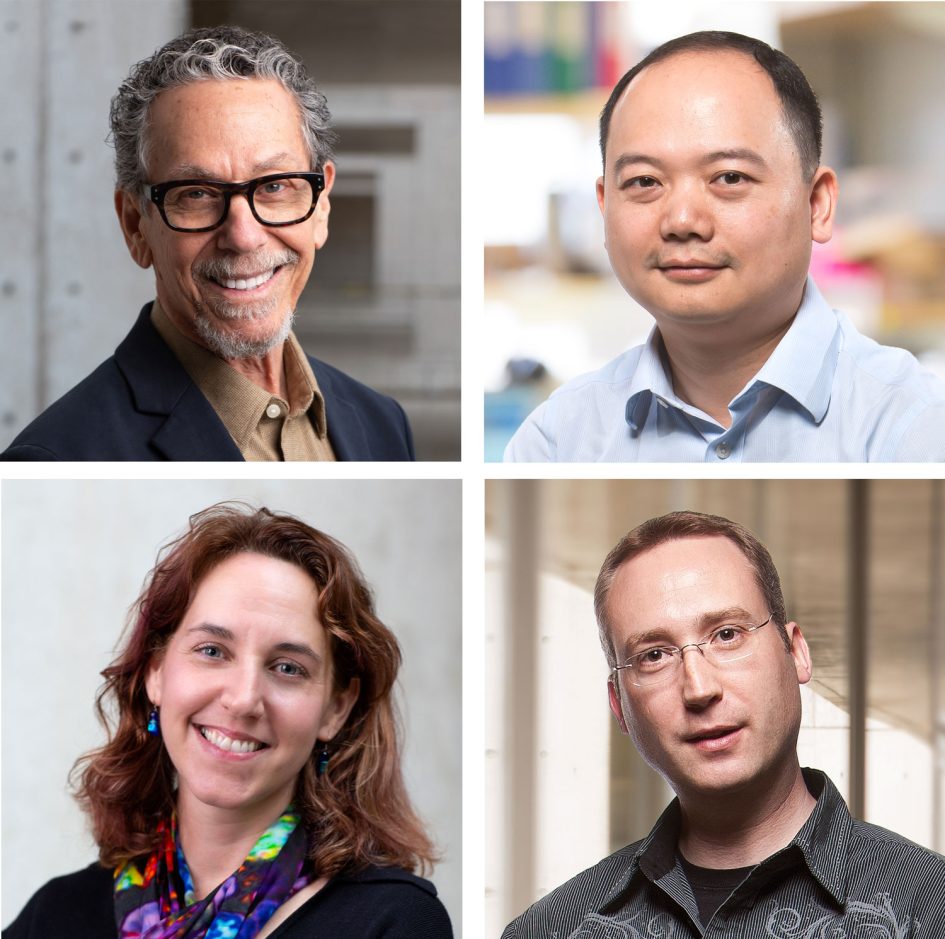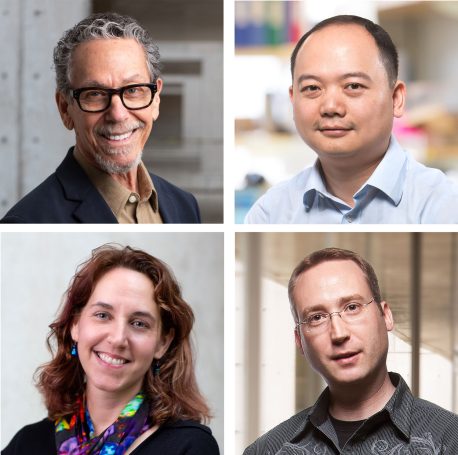 MS is a common chronic inflammatory, demyelinating, and neurodegenerative disease of the central nervous system in young adults, impacting the brain, spinal cord, and optic nerves. While the exact cause of MS is unknown, the disease affects nearly 1 million Americans and an estimated 2.8 million individuals worldwide.
The grant will allow four Salk labs to explore the link between gut health and the mechanisms underlying autoimmune diseases, such as MS. The Salk researchers will partner with the Mayo Clinic and Johns Hopkins University to identify pathways, cells, and biological systems that can transform new discoveries and technologies in MS into new therapeutics for patients.
"We are incredibly grateful to Ben for facilitating this exciting research project into a reality," says Salk President and Professor Rusty Gage. "While we have many things still to learn about multiple sclerosis, the researchers included in this venture will be building on the great strides they've made in their previous work of understanding this disease, which shows promise for future discoveries."
Lewis was appointed to the Salk Board in 2010. In 2013, his name was added to a faculty chair in neuroscience, held by Professor Samuel Pfaff.
"The Sol Goldman Trust has a long history of supporting medical research with academic affiliations. Looking for an opportunity to make a difference in finding new discoveries, this project stood out," Lewis says. "Salk is clearly at the forefront of neuroscience research, and the family extended our support to the Institute with the hope that researchers are able to find the next breakthrough with MS."
The research project will be broken up into four consecutive studies headed by four Salk labs. Evans will oversee the project and investigate the role bile acids play in MS, as well as explore how special formulations of vitamin D might block disease progression; Associate Professor Ye Zheng will look at the potential to treat MS using modified mRNA vaccine technology; Associate Professor Axel Nimmerjahn will study whether it is possible to control the inflammatory response in MS through glial cells; and Professor Susan Kaech will test whether blocking the hypoxia-inflammation cycle in MS will lead to effective new treatments. The hypoxia-inflammation cycle is a condition in which low oxygen levels (hypoxia) increase inflammation, and inflammation in turn triggers hypoxia. The cycle is thought to play a role in MS progression.
Collectively, the team will undertake a multidisciplinary approach to understanding the association between hypoxia, the loss of healthy gut regulation, and MS. The team also hopes to successfully attract additional support from government and private philanthropy.
"The Salk team is exploring new therapeutics that bypass complications from diet and sun exposure to produce a totally novel approach to quench neuronal inflammation to ease and potentially erase MS pathology," says Evans, director of the Gene Expression Laboratory and holder of the March of Dimes Chair in Molecular and Developmental Biology. "With novel molecular, genetic, immunologic, and neuroimaging technologies, we aim to transform our new discoveries and technologies into new therapeutics for patients."
"Thanks to the support of the Sol Goldman Trust and Dr. Lewis, we have the opportunity to use a multidisciplinary approach—researchers with expertise in immunology, neuroscience, and metabolic science—to illuminate how specific metabolites control the behavior of immune cells during MS development and explore novel therapeutic targets for MS treatment," says Zheng, project co-leader and member of Salk's NOMIS Center for Immunobiology and Microbial Pathogenesis.