Salk Professors Susan Kaech and Alan Saghatelian named 2020 AAAS Fellows
LA JOLLA—Salk Professors Susan Kaech and Alan Saghatelian have been named 2020 Fellows of the American Association for the Advancement of Science (AAAS), the world's largest general scientific society and publisher of the journal Science. Kaech and Saghatelian are among 489 new AAAS Fellows who were nominated by their peers for their distinguished efforts to advance science.
"We are very proud to celebrate Sue and Alan's achievements as they are elected as 2020 AAAS Fellows," says Salk President Rusty Gage. "Their high caliber of research and dedication to advancing science are greatly appreciated at Salk and beyond."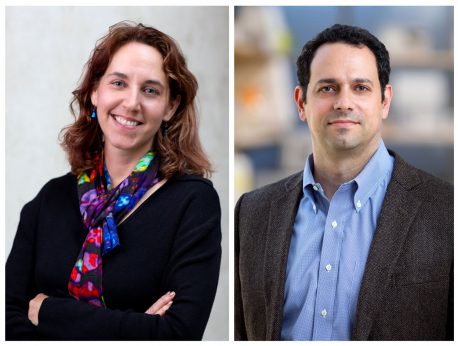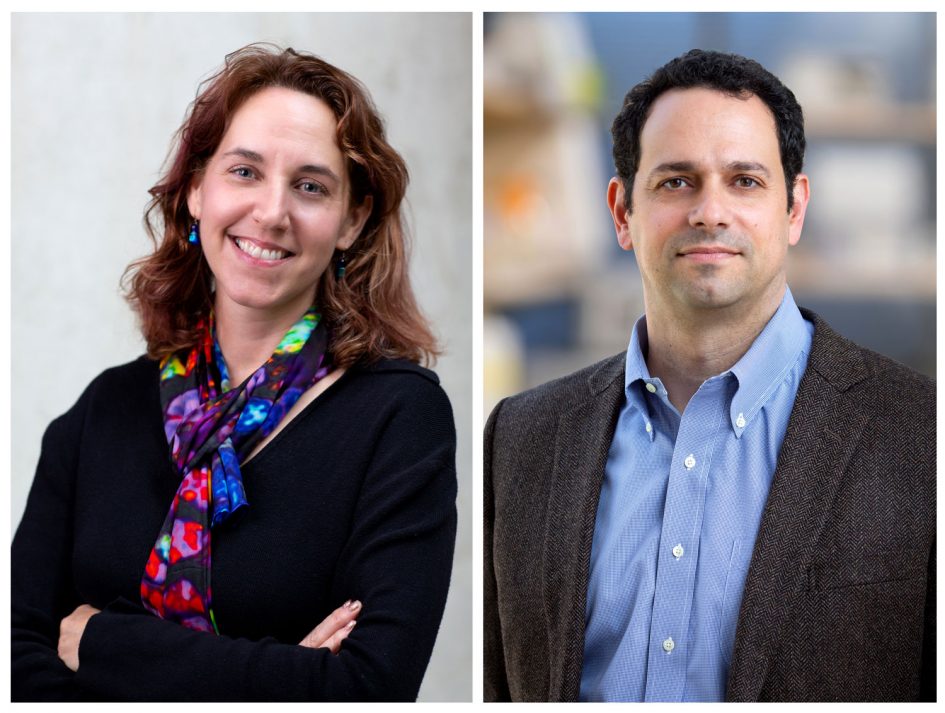 Kaech is the director of the NOMIS Center for Immunobiology and Microbial Pathogenesis and holds the NOMIS Chair. She has been selected as a AAAS Fellow for her contributions to immunology by identifying genes and signaling molecules that generate memory T cells, which are critical for maintaining long-term immunity during acute and chronic infections and can be suppressed in cancer. Recently, Kaech published a paper on how targeting T cells in the lungs could lead to immunity against respiratory viruses. The insight could aid in the development of universal vaccines for influenza and the novel coronavirus.
Saghatelian is a professor in the Clayton Foundation Laboratories for Peptide Biology and holds the Dr. Frederik Paulsen Chair. He is being recognized for his work identifying new proteins and fats in cells and determining how they are controlled and might be targeted in therapies. Saghatelian recently identified two genes that can regulate levels of healthy fats, called FAHFAs, in mice. Because FAHFAs decrease inflammation and increase insulin sensitivity, a better understanding of the genes could eventually lead to treatments for people with diabetes and inflammation.
About the American Association for the Advancement of Science:
The American Association for the Advancement of Science (AAAS) was founded in 1848 and includes more than 250 affiliated societies and academies of science, serving 10 million individuals. The nonprofit AAAS is open to all and fulfills its mission to "advance science and serve society" through initiatives in science policy, international programs, science education, public engagement, and more. For additional information about AAAS, see www.aaas.org.
About the Salk Institute for Biological Studies:
Every cure has a starting point. The Salk Institute embodies Jonas Salk's mission to dare to make dreams into reality. Its internationally renowned and award-winning scientists explore the very foundations of life, seeking new understandings in neuroscience, genetics, immunology, plant biology and more. The Institute is an independent nonprofit organization and architectural landmark: small by choice, intimate by nature and fearless in the face of any challenge. Be it cancer or Alzheimer's, aging or diabetes, Salk is where cures begin. Learn more at: salk.edu.