Salk Professor Wolfgang Busch named first incumbent of the Hess Chair in Plant Science
LA JOLLA—Salk Professor Wolfgang Busch has been recognized for his contributions and dedication to advancing science through research by being named the first holder of the Hess Chair in Plant Science, effective April 1, 2021.
Hess Corporation (NYSE: HES), a global independent energy company, recently donated $3 million to establish the endowed chair at Salk.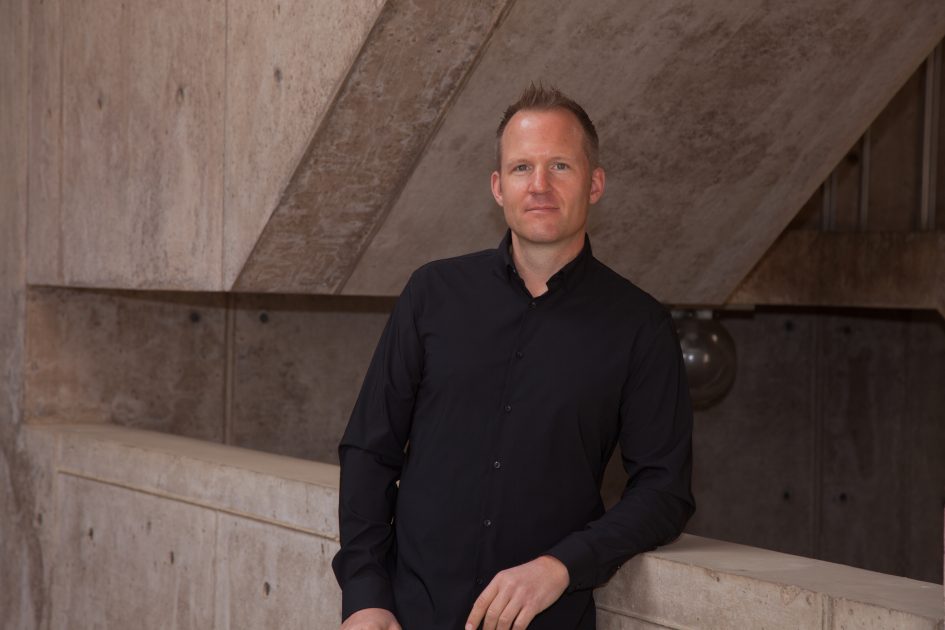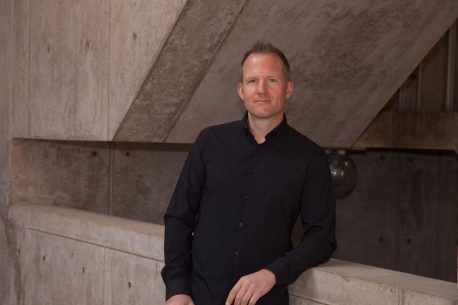 "Wolfgang Busch has demonstrated a bold approach to plant biology research that is inspiring and certainly worthy of recognition with this new chair," says Salk President Rusty Gage. "We are grateful to John Hess and the Hess Corporation for their continued support of Salk's plant scientists and their research, as they diligently search for discoveries that will help mitigate the effects of climate change."
Busch, a member of the Plant Molecular and Cellular Biology Laboratory and the Integrative Biology Laboratory, studies plants' roots, which are not only critical for obtaining water and nutrients from the soil but also for storing potentially billions of tons of carbon per year from the atmosphere, thereby constituting a powerful tool for mitigating climate change. His research seeks to understand which genes and molecular mechanisms determine how roots develop and grow, and respond to the environment. Recently, Busch uncovered a gene responsible for helping plants thrive in stressful environments. Prior to that, he discovered a gene that determines whether a root grows deep or shallow in the soil.
"I'm deeply grateful to the Hess Corporation for its continued support of plant research at Salk and honored to be the first holder of this endowed chair," says Busch, who is one of six Salk plant biologists driving an ambitious effort to tackle climate change through the Harnessing Plants Initiative (HPI), which aims to optimize plants to address some of the effects of climate change while providing more food, fuel and fiber for a growing population. Roots are at the center stage of this effort to make plants better in storing more carbon for longer in the soil. Busch is co-director of HPI.
The newly endowed Hess Chair in Plant Science was made possible by the generosity of Hess Corporation, and established to recognize outstanding individuals making a significant impact on plant science research.
"We believe the scientific advancements by Salk's plant science team will play a pivotal role in addressing climate change, and we are honored to support their groundbreaking work," says John Hess, CEO of Hess Corporation.
About the Salk Institute for Biological Studies:
Every cure has a starting point. The Salk Institute embodies Jonas Salk's mission to dare to make dreams into reality. Its internationally renowned and award-winning scientists explore the very foundations of life, seeking new understandings in neuroscience, genetics, immunology, plant biology and more. The Institute is an independent nonprofit organization and architectural landmark: small by choice, intimate by nature and fearless in the face of any challenge. Be it cancer or Alzheimer's, aging or diabetes, Salk is where cures begin. Learn more at: salk.edu.
About Hess Corporation:
Hess Corporation is a leading global independent energy company engaged in the exploration and production of crude oil and natural gas. Hess is committed to helping meet the world's growing energy needs in a safe, environmentally responsible and socially sensitive way. More information on the company is available at www.hess.com.