Salk Institute earns Charity Navigator's highest rating for eighth consecutive time
LA JOLLA—For the eighth consecutive time, the Salk Institute's strong financial health and continuing commitment to accountability and transparency have earned it a coveted 4-star (out of 4 stars) rating from Charity Navigator, America's largest independent charity and nonprofit evaluator.
Receiving the highest ranking for eight consecutive review periods puts Salk in a distinguished class of nonprofits—only 3 percent of nonprofits evaluated achieve that status, "indicating that the Salk Institute outperforms most other charities in America" according to a letter from Michael Thatcher, president and CEO of Charity Navigator.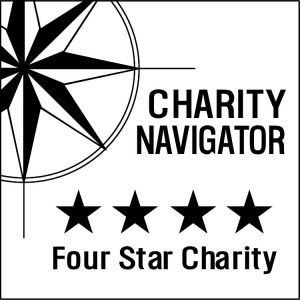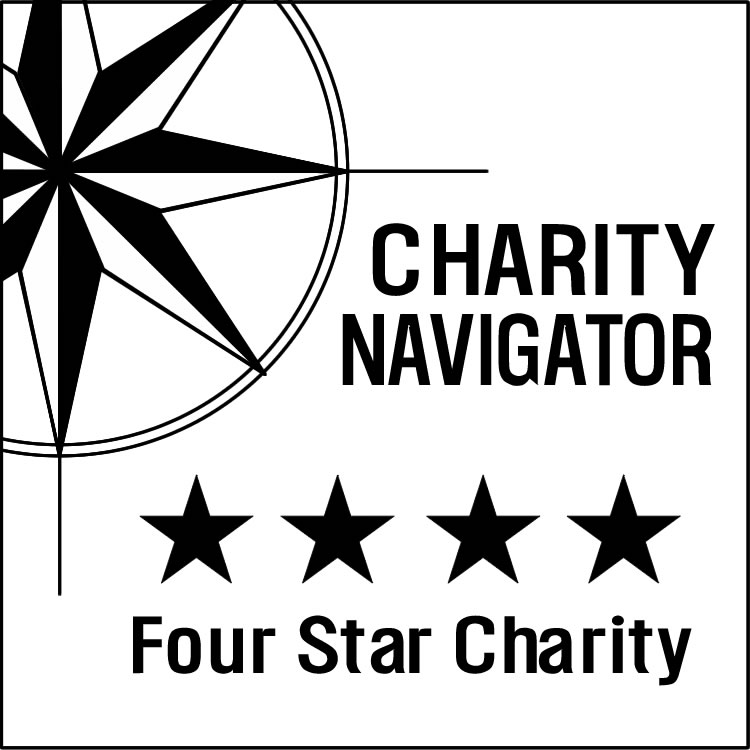 "We are proud to announce [that the] Salk Institute for Biological Studies has earned our eighth consecutive 4-star rating," says Thatcher. "This is our highest possible rating and indicates that the Salk Institute adheres to sector best practices and executes its mission in a financially efficient way. Attaining a 4-star rating verifies that Salk Institute for Biological Studies exceeds industry standards and outperforms most charities in its area of work."
The Institute's fundraising efforts have seen significant new investments over the past year. Several highlights include a recent $19.2 grant from the American Heart Association-Allen Initiative to uncover the mechanisms of cognitive-related decline; $2.5 million from the Chan Zuckerberg Initiative for neurodegenerative diseases; a $2 million gift from Board Chair Dan Lewis to support research into some of the deadliest cancers; a $2 million gift from Trustee Howard Newman in support of an innovative plant initiative aimed at mitigating the effects of climate change. Other past donations have seen many new breakthroughs emerge from Salk labs, including new revelations into the role of certain genes in cancer, possible new ways of using sound to treat neurological diseases, and advances in therapeutics that negate the increasing drug resistance seen in many types of infectious diseases.
"The community of donors who make philanthropic gifts to the Institute are a major part of the foundation on which Salk discoveries are made. These people and groups enable us to conduct the kind of leading-edge research we are known for," says Salk President Rusty Gage. "We are grateful for their generosity and remain diligent in thoughtfully using the resources they entrust us with."
Since 2002, Charity Navigator has used objective analysis to award only the most fiscally responsible organizations a 4-star rating: only a quarter of charities rated receive this distinction. In 2011, Charity Navigator added 17 metrics—focused on governance and ethical practices, as well as measures of openness—to its ratings methodology. These Accountability and Transparency metrics, which account for 50 percent of a charity's overall rating, reveal which charities operate in accordance with industry best practices and whether they are open with their donors and stakeholders. Charity Navigator's data-driven analysis of the charitable sector has been lauded by Forbes, Business Week and Kiplinger's Financial Magazine, among others.
"Salk donors should be confident that we leverage their generosity wisely. Donor partnership is vital to all of our pursuits; this 4-star rating is a tremendous endorsement of our continued good governance and financial accountability," says Salk Vice President of External Relations Rebecca Newman.
From cancer and climate to Alzheimer's and autism, Salk scientists are making biological advances that will help everyone live longer, healthier lives. Through several new initiatives: the Harnessing Plants Initiative, Conquering Cancer Initiative and others forthcoming, Salk is seeking to transform how humanity understands and interacts with itself and the world. Thanks to the generosity of philanthropic partners, the Institute is able to continue to support its unique collaborative infrastructure, cutting-edge technologies and world-class talents.
About Charity Navigator:
Charity Navigator is the largest, independent, expert charity evaluator in America, and its website attracts more visitors than all other charity rating groups combined. The organization helps guide intelligent giving by evaluating the Financial Health and Accountability & Transparency of 8,000 charities. Charity Navigator accepts no advertising or donations from the organizations it evaluates, ensuring unbiased evaluations, nor does it charge the public for this trusted data. As a result, Charity Navigator, a non-profit 501(c)(3) organization itself, depends on support from individuals, corporations and foundations that believe it provides a much-needed service to America's charitable givers. Charity Navigator, can be reached by telephone at (201) 818-1288, or by mail at 139 Harristown Road, Suite 101, Glen Rock, NJ, 07452.