Salk Fellows Program welcomes Talmo Pereira
LA JOLLA—The Salk Institute has appointed neuroscientist Talmo Pereira to the Salk Fellows Program, renewing the program's commitment to supporting future intellectual leaders in the biological sciences.
The Salk Fellows Program brings scientists from broad disciplines to the Institute to trigger innovation and perpetuate the collaborative spirit of the Institute. Most fellows come directly from a PhD or MD program and have expertise in a wide range of innovative technologies. The Institute welcomed its inaugural class of Fellows from 2014 to 2016, and all three are now in tenure-track faculty positions at Salk or UC Berkeley.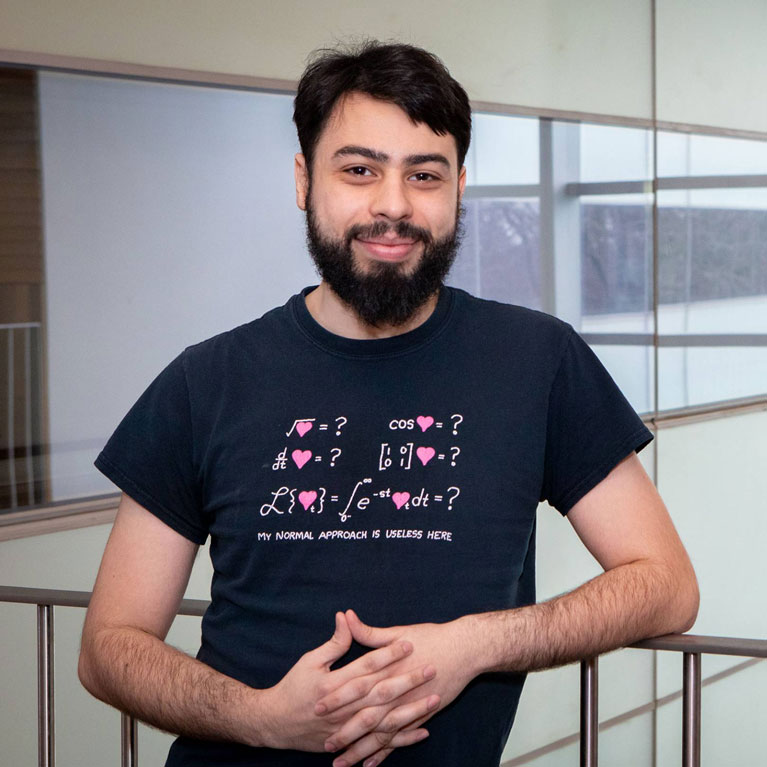 "The Fellows Program serves a vital function in the scientific community by nurturing talented early career scientists whose research may be deemed too risky, lowering their chances of obtaining support through traditional channels. But at Salk, we value the kind of novelty, originality and risk-taking typified by Talmo and our previous Fellows," says Salk President and Professor Rusty Gage.
Pereira, the first in a new class of Salk Fellows, comes to Salk from Princeton University, where he developed computational methods for analyzing social behaviors using artificial intelligence (AI) approaches, as well as hardware for measuring animal motion at high resolution. For example, a computational tool he developed as a joint graduate student in the labs of Princeton professors Mala Murthy and Joshua Shaevitz can track the movements of several animals simultaneously as they interact, obviating the need for a human researcher to watch and label hours of video footage before behaviors of interest can begin to be analyzed. He is interested in building and using computational tools that leverage AI to solve biological problems that would not be tractable otherwise.
"I am so grateful for the united efforts of the Salk community to identify and recruit a rising star as bright as Talmo Pereira," says Salk Professor Kay Tye, who chaired the Salk Fellows Search Committee. "A true genius, Talmo is already forming collaborations in areas ranging from plant growth to social hierarchies, and adds profoundly to the diversity, depth, and dimension of our scientific community at Salk in terms of who he is as a person, who he is as a theoretician, who he is as a scientist, and the way his mind works."
At Salk, Pereira's research focus will involve developing new computational methods to quantify and model biological dynamics across a diverse set of application areas, including social behavior, motor control, plant morphology and single-cell states throughout development and disease.