Salk appoints neuroscientist Pamela Maher as Research Professor
LA JOLLA—The Salk Institute has appointed neuroscientist Pamela Maher to the position of Research Professor, a non-tenure faculty position, to reflect her achievements conducting groundbreaking research on Alzheimer's disease. Maher, who has been a senior staff scientist at Salk since 2004, will continue her work screening for compounds that could slow or stop the progression of neurodegenerative diseases. Two of her compounds are currently undergoing clinical trials for the treatment of Alzheimer's.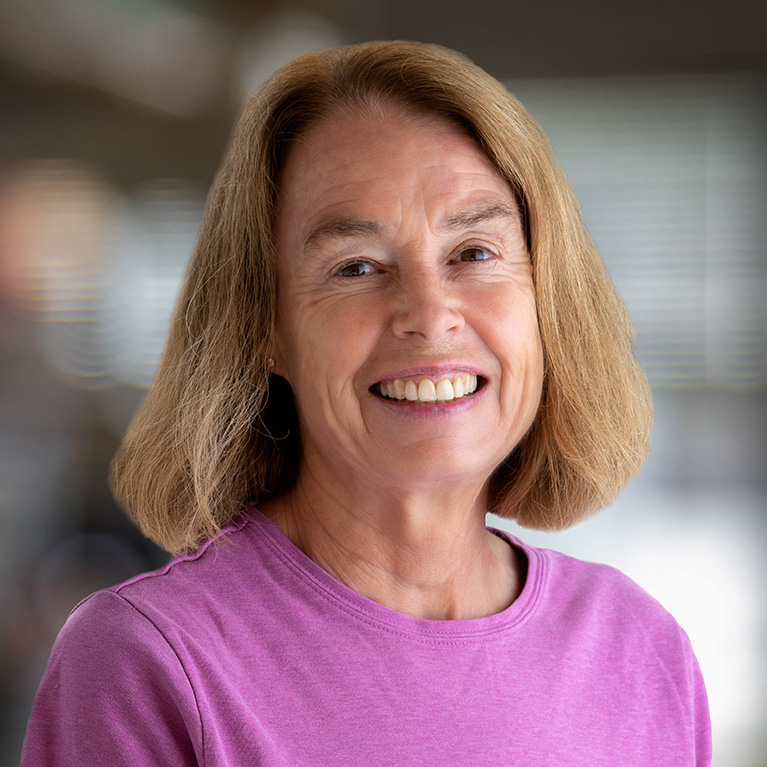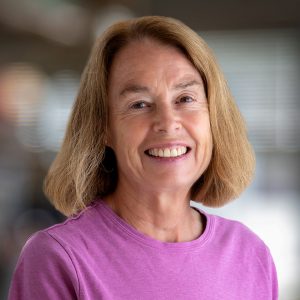 "Pam has a passion for discovering better treatment options for neurodegenerative disorders, such as Alzheimer's. She has discovered multiple beneficial compounds in the lab, found funding and moved these compounds along to clinical trials," says Salk President Rusty Gage. "Salk is fortunate to have such a talented and dedicated scientist as Pam, and we are thrilled to appoint her as research professor."
Maher, who is also the head of Salk's Cellular Neurobiology Laboratory, uses compounds derived from natural products, such as strawberries, turmeric and cannabis, in order to treat the cellular aging and memory loss observed in Alzheimer's. Her team has taken multiple drug candidates from conception in the laboratory into clinic trials. Currently, two of these compounds, CMS121 and J147, are in clinical trials for the treatment of Alzheimer's. In mice, these compounds protected neurons and prevented the molecular changes that are associated with aging.
"Pam's background in biochemistry lends itself well to her work uncovering compounds that can protect neurons during aging and neurodegeneration," says Martin Hetzer, Salk's chief science officer. "She has made some truly important discoveries while at Salk, and we are delighted to continue to support her work."
Maher received her bachelor's degree in biochemistry from McGill University in Montreal, Canada, and her doctorate in biochemistry from the University of British Columbia in Vancouver, BC, Canada. She conducted postdoctoral research in cell biology at the University of California San Diego.
Maher was previously awarded the Edward N. & Della L. Thome Memorial Foundation Award in Alzheimer's Disease Drug Discovery and the Michael J. Fox Award for Novel Approaches to Drug Discovery for Parkinson's Disease. She currently has five NIH-funded grants to examine the relationship between aging, inflammation and Alzheimer's disease.