In Memoriam: Georg Heinrich "Heini" Thyssen-Bornemisza
Salk Institute mourns loss of influential former board member
LA JOLLA—The Salk Institute recently lost a dear friend and former Trustee when Georg Heinrich "Heini" Thyssen died on September 30, 2022.
The chairman of the NOMIS Foundation, Heini Thyssen studied mathematics at the University of Munich (Germany) and received a law degree from the University of Zurich (Switzerland). In 2008, he established the NOMIS Foundation, whose vision is to "create a spark" in the world of science by enabling and supporting pioneering research in the natural sciences, social sciences, and the humanities that benefits humankind and our planet. The foundation executes its mission through awards, fellowships, research grants, alliances and partnerships, and network development.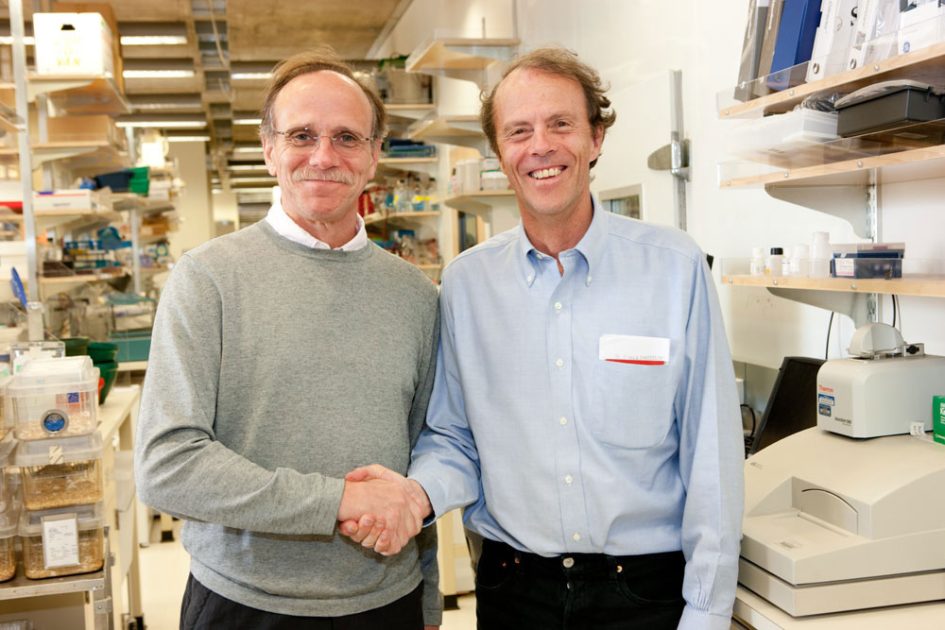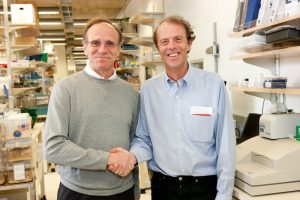 As a Salk Trustee, Thyssen's leadership and generosity helped accelerate scientific efforts at the Institute over the years, always with a focus on allowing Salk scientists to continue their pursuit of high-risk, high-impact research.
Thyssen's genereous financial support led to the creation of Salk's NOMIS Center for Immunobiology and Microbial Pathogenesis in 2008. The center aims to discover new mechanisms that regulate immunity to infection and cancer, define key molecules involved in the body's response to injury and infection, uncover the rules of engagement between the body's microbiome and immune system, and understand why inflammatory processes spin out of control in some circumstances.
"Salk will be forever indebted to the generosity and kindness Heini showed the Institute over the years," says Professor Susan Kaech, director of Salk's NOMIS Center and NOMIS Chair. "He loved Salk because our scientists ask bold and innovative questions, often at the intersection between fields, where the greatest discoveries can arise. His legacy will reverberate in Salk labs for decades to come. We will miss him greatly."
In 2018, the NOMIS Foundation awarded Professor Janelle Ayres with a special grant for studies of mechanisms to promote health. She was one of the original hires for Salk's NOMIS Center, as an assistant professor.
"Heini's vision combined with his desire to support high-risk research enabled me to establish my independent research program to pursue bold and out-of-the box questions," Ayres said. "I do not think that would have been possible with more conventional methods of funding. I will always be grateful for his generosity."
In 2020, the NOMIS Foundation awarded Salk Professor Ron Evans a NOMIS Distinguished Scientist and Scholar Award for his lab's discovery of a gene network called Nuclear Receptor Superfamily.
"Heini was fascinated as to how ideas are formed and transformed into discovery and from discovery back into new ideas," Evans says. "Given his natural affinity for the 'big picture,' and having known him for 20 plus years, it was a truly special honor for me to be the recipient of that award. Fortunately, Heini's vision will live on via the NOMIS Foundation and its pioneering support of groundbreaking discoveries."
In 2021, the NOMIS Foundation provided additional funds to endow a NOMIS Center postdoctoral fellowship fund and for faculty recruitment to sustain and expand the impact of Salk's research in immunity and inflammation.
"Heini was a visionary who wanted to support top talent doing high-risk research," says Martin Hetzer, who has served on the NOMIS Foundation board since 2014 and is a Salk professor. "He was smart, humble, and generous. I admired his long-term view on the role of research in our society and his focus on open-minded individuals. He was able to navigate complex issues with an ease that impressed me and help us see the big picture."
The Salk Institute extends its deepest gratitude and condolences to the Thyssen family and the NOMIS Foundation.