Distinguished bioengineer Christian Metallo to join Salk as a full professor
Metallo takes a multi-disciplinary approach to studying how metabolism contributes to disease
LA JOLLA—The Salk Institute welcomes bioengineer Christian Metallo, who will join the Salk faculty as a full professor in July 2021. He is currently an associate professor of bioengineering at the University of California San Diego.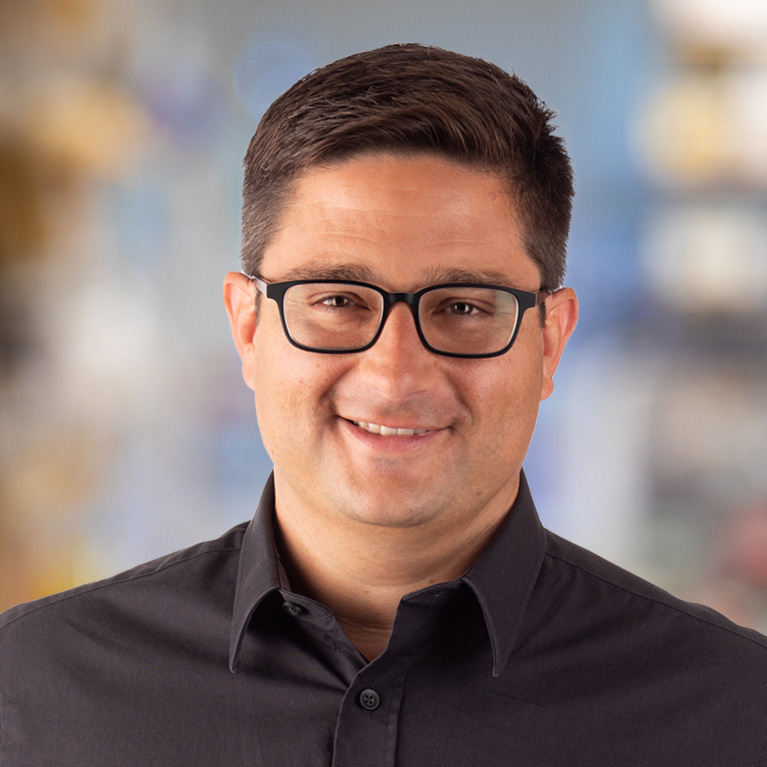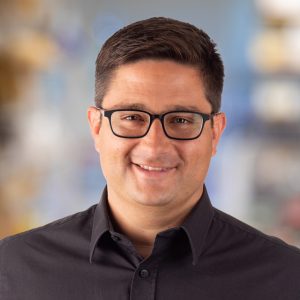 "Christian is one of the leading experts in understanding how metabolism contributes to health and diseases such as cancer," says Salk President Rusty Gage. "With his multi-disciplinary and innovative approach, Christian will be able to develop collaborations at Salk that will push forward numerous research programs."
Every organism needs food to survive. For humans this food comes in the form of molecules like glucose, fats and amino acids, which cells must metabolize, or break down, for energy. Using tracer molecules and advanced mass spectroscopy techniques, Metallo tracks metabolic pathways that lead to diseases like cancer, obesity and eye diseases. These pathways can be targeted using therapeutic candidates or dietary manipulations to improve health. Taking this approach, his lab has made key discoveries about the metabolic processes that drive tumor growth and macular telangiectasia type 2 (MacTel), an eye disease that causes loss of central vision.
In a recent paper published in Nature, Metallo explored the role of specific amino acids, such as serine and glycine, in driving tumor growth. His findings revealed new insights into the molecular mechanisms behind this process and highlighted new ways that restricting dietary serine and glycine can decrease tumor growth in mice.    
"Christian's work at the intersection of metabolism and cancer is an extremely exciting area in cancer research," says Professor Reuben Shaw, director of Salk's NCI-designated Cancer Center. "We are greatly looking forward to his groundbreaking expertise joining us at Salk."
"Coming to Salk is a really exciting opportunity that will enable me to enhance my lab's biological depth," says Metallo. "I'm looking forward to joining a faculty of world-class biologists, continuing active collaborations in La Jolla, and building new ones."
Metallo has been recognized with a number of awards and grants, including being elected to the AIMBE College of Fellows; an NSF CAREER Award; a Camille and Henry Dreyfus Teacher-Scholar Award; an American Association of Clinical Chemistry Outstanding Speaker Award; a Searle Scholar Award; a Hellman Faculty Fellowship; a Rita Schaffer Young Investigator Award; an American Cancer Society Fellowship; and an NIH Biotechnology Fellowship.
He received his BS degree from the University of Pennsylvania and his MS and PhD from the University of Wisconsin-Madison. He conducted his postdoctoral studies at the Massachusetts Institute of Technology.