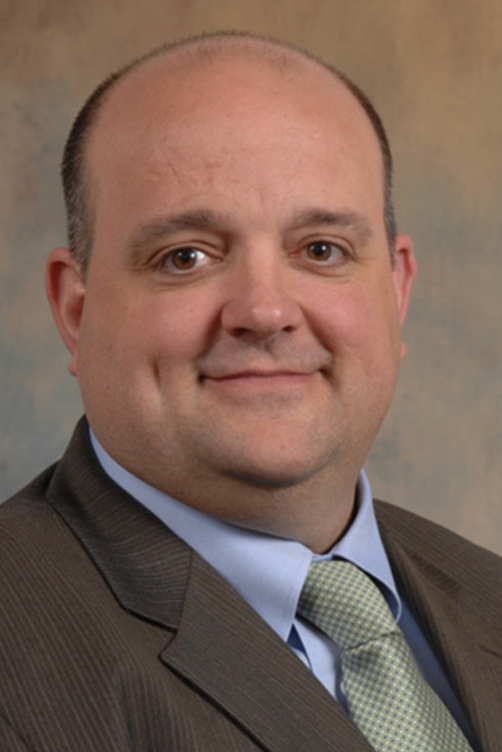 Rafael de Cabo, PhD
Chief of the Translational Gerontology Branch
National Institute on Aging
National Institutes of Health, USA
After receiving his BS and MS from the University of Córdoba, Spain, Dr. de Cabo earned his PhD in 2000 from the Department of Foods and Nutrition at Purdue University before joining the Laboratory of Neurosciences at the National Institute on Aging in Baltimore, Maryland, as a postdoctoral fellow. In 2004, he was appointed as a tenure track investigator in the Laboratory of Experimental Gerontology, and is now a senior investigator and Chief of the Translational Gerontology Branch at NIA. He is the author or coauthor of 320 publications. His research has focused on improving our understanding of the molecular mechanisms underlying the effects of caloric restriction on aging, and pharmacological interventions for healthy aging. Dr. de Cabo's honors and awards include Purdue University Diamond Award, Department of Foods and Nutrition (2016), AFAR's Vince Cristofalo Rising Star Award (2014), Fellow of the Gerontological Society of America (2010), Nathan Shock New Investigator Award of the Gerontological Society of America (2006), Paul E. Glenn Award for Meritorious Research from The American Aging Association. Dr de Cabo is Deputy Editor in Chief of the Journal of Gerontology Biological Sciences, serves on the editorial boards of Aging Cell, BBA-Molecular Mechanisms of Disease,
Aging Research Reviews, Longevity & Healthspan, Impact Aging, and AGE, and is one of the founding editors of Microbial Cell.
---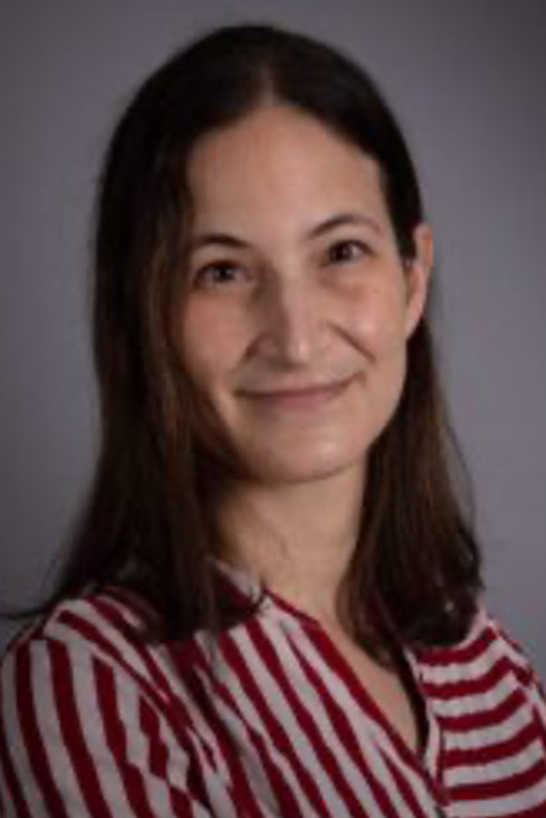 Bérénice Benayoun, PhD
Assistant Professor of Gerontology, Biological Sciences, Biochemistry and Molecular Medicine
Bérénice Benayoun, PhD, is an Assistant Professor of Gerontology and Biological Sciences at USC Leonard Davis School of Gerontology. She holds secondary appointments in the Department of Molecular and Computational Biology Department of the USC Dornsife College of Letters, Arts and Sciences and the USC Norris Comprehensive Cancer Center. She joined the USC faculty in 2017.
Dr. Benayoun received her undergraduate and graduate degrees at the École Normale Supérieure de Paris and Université Paris Diderot-Paris 7 in Paris, France. Her PhD work focused on a transcription factor whose mutations lead to a human syndrome associated to premature menopause. During her post-doctoral training, she identified a new key chromatin signature of cell identity and transcriptional consistency, which is partially remodeled during aging. This work has raised important questions about the stability of cellular identity throughout life. Her lab's current research focuses on epigenome and transcriptome remodeling with aging in vertebrates, how these changes interact with overlooked cues such as biological sex, and the roles that these changes can play in the aging process. Her lab is also one of the pioneering labs in the development of a naturally short-lived vertebrate as a new model for aging research, the African turquoise killifish Nothobranchius furzeri.
Dr. Benayoun was named a 2020 Pew Biomedical Scholar and the 2021 Nathan Shock new Investigator. Since starting as faculty, she has also been the recipient of the 2019 Rosalind Franklin Young Investigator Award in Mammalian Genetics, of a Junior Faculty Award from the American Federation of Aging Research, of Junior Scholar Award from the Global Consortium for Reproductive Longevity and Equality GCRLE. She also serves on the editorial boards of scientific journals Translational Medicine of Aging, Journals of Gerontology series A: Biological Sciences and eLife.
---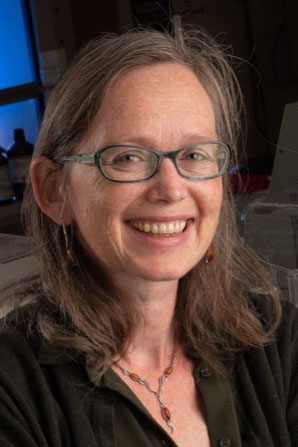 Rozalyn Anderson, PhD
Professor of Medicine & Director of Metabolism of Aging Program
University of Wisconsin-Madison
Dr. Rozalyn Anderson is an Associate Professor of Medicine and faculty member of the Division of Geriatrics and Gerontology, and the Division of Endocrinology, Diabetes and Metabolism in the Department of Medicine at the University of Wisconsin Madison SMPH. Her research investigates the biology of aging and what creates the age-associated increase in vulnerability to a spectrum of diseases and disorders. A primary focus is on the mechanisms of delayed aging by caloric restriction in mice and in monkeys, with a special emphasis on metabolism as a driver in aging and as a target for interventions to prevent age-related functional loss. Dr. Anderson is Director of the Metabolism of Aging program, Associate Director of the Biology of Aging and Age-Related Diseases T32 training program, and Associate Director of Research at the William S Middleton Memorial Veterans Hospital GRECC.
She is a Fellow and Chair Elect of the Biological Sciences section of the Gerontological Society of America and Co-Editor in Chief for Journals of Gerontology Series A Biological Sciences.
---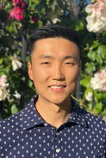 Yu Xin (Will) Wang, PhD
Assistant Professor
Sanford Burnham Prebys Medical Discovery Institute
Dr. Wang grew up in the historic capital of Xi'an, China, and immigrated to Canada at a young age. He always had a passion for science and was introduced to stem cell biology and regenerative medicine when he joined the lab of Dr. Michael Rudnicki at the Ottawa Hospital Research Institute. At that point, Dr Wang was struck by the ability of a small pool of muscle stem cells that can rebuild and restore the function of muscle and became fascinated with how the body is able to repair and heal. "By better understanding the repair process, we can harness our body's ability to heal in order to combat chronic disease and even counteract aging."
Dr. Wang received his PhD from the University of Ottawa, garnering a Governor General's Gold Medal for his thesis work on molecular mechanisms that regulate the self-renewal decision of muscle stem cells. This work led to novel therapeutic targets and is paving the way for treatments for Duchenne Muscular Dystrophy that promote regeneration rather than just slowing down the disease.
After graduating, he moved to the Bay Area and underwent postdoctoral training in the lab of Dr. Helen Blau at Stanford University School of Medicine. He embraced the big data revolution and plunged into the world of machine learning and neural networks. Then he developed bioinformatics approaches to study epigenetic regulation of cell fate using ATAC-seq and computational pipelines to process highly multiplexed tissue imaging.
These technological advancements accelerate discovery in his lab. Instead of studying one cell type or one gene at a time, they can now see the entire network of genetic regulation and ecosystem of cells that work together to rebuild a tissue. These insights will revolutionize the abilities to unravel complex diseases that involve multiple cell types or driven by autoimmune disorders.
---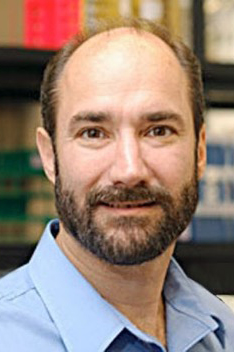 Michael Snyder, PhD
Professor, Genetics
Director, Center for Genomics and Personalized Medicine
Stanford
Dr. Snyder received his PhD training at the California Institute of Technology and carried out postdoctoral training at Stanford University. He is a leader in the field of functional genomics and proteomics, and one of the major participants of the ENCODE project.
Snyder Lab was the first to perform a large-scale functional genomics project in any organism, and has developed many technologies in genomics and proteomics. These include the development of proteome chips, high resolution tiling arrays for the entire human genome, methods for global mapping of transcription factor binding sites (ChIP-chip now replaced by ChIP-seq), paired end sequencing for mapping of structural variation in eukaryotes, de novo genome sequencing of genomes using high throughput technologies and RNA-Seq. These technologies have been used for characterizing genomes, proteomes, and regulatory networks.
Seminal findings from the Snyder laboratory include the discovery that much more of the human genome is transcribed and contains regulatory information than was previously appreciated, and a high diversity of transcription factor binding occurs both between and within species.
He has also combined different state-of-the-art "omics" technologies to perform the first longitudinal detailed integrative personal omics profile (iPOP) of a person and used this to assess disease risk and monitor disease states for personalized medicine. Dr. Snyder is the cofounder of Personalis, SensOmics, Qbio @qbioinc, January AI, Filtricine, Mirvie, Protos, Protometrix (now part of Thermo-Fisher), and Affomix (now part of Illumina). Dr. Snyder presently serves on the board of a number of companies. Dr Snyder is the author of the book Genomics and Personalized Medicine: What Everyone Needs to Know.