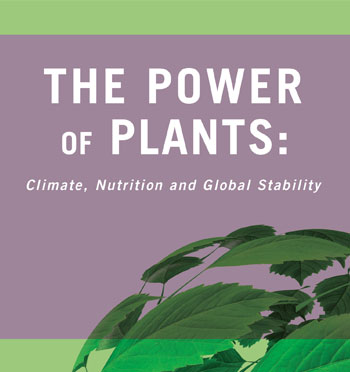 Salk Women & Science
Wednesday, March 21, 2018 4:00 p.m. – 7:00 p.m.
The Power of Plants: Climate, Nutrition and Global Stability
Plant science is needed more today than ever before to help meet the demands of a rapidly growing human population and the disruptions of climate change. The global population recently topped 7 billion and is expected to reach 12 billion by the end of the century. More people means greater demand for food, feed, fiber and fuel, placing tremendous strains on ecosystems around the world. This growing demand, combined with extreme drought and temperature fluctuations, has resulted in widespread environmental damage, economic hardship and malnutrition.
Registration opens at 4:00 p.m. Panel presentation will begin promptly at 4:30 p.m. followed by a ceremony to recognize the Salk Women & Science 2018 Special Awards recipients. The event will conclude with a reception in the Foyer.