Integrative Models of Aging
---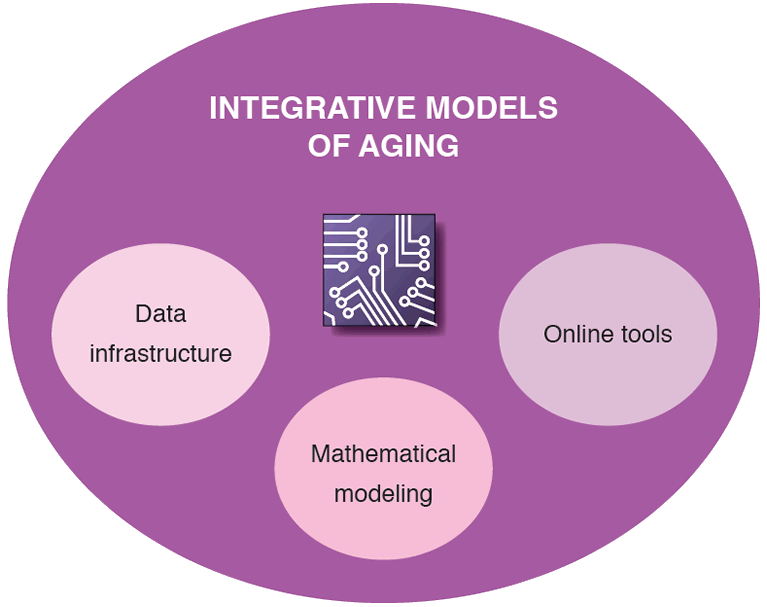 Integrative Models of Aging
The overarching goal of the SD-NSC Integrative Models of Aging Core is to facilitate the integration and interpretation of large and complex datasets from single-cell sequencing, proteomic, imaging, and other multi-dimensional analyses related to the heterogeneity of aging. The resources offered include ways to:
Identify and implement the hardware and software resources required to pre-process and store sequencing, proteomics, metabolomics and imaging data.
Implement integrative computational models to map diverse pre-processed data inputs into interpretable models of the heterogeneity of aging. This will include fulfilling requests to apply established techniques for the integrative analysis of data, and developing customized predictive computational models as tools for answering specific aging questions.
Services and prices*
*Listed SD-NSC subsidized rates apply to Pilot Grant Applicants and SD-NSC affiliated aging researchers. NSC affiliates and non-NSC affiliated aging researchers: please inquire.
Service
Rate
Consultation
No Cost for initial consult*
Data storage
$0.1 per Gb per month
Standard bulk RNA-Seq Analysis. QC, mapping, expression table, heatmap, PCA, UCSC Tracks, differential expression, functional enrichment.
$16 per sample
Standard ChIP-Seq analysis, peak calling, UCSC tracks, differential peak calling, peak annotation, motif enrichment
$16 per sample
Single-cell RNA-seq analysis. Cellranger/Mapping, QC, filtering, clustering, marker genes
$125 per sample
Machine learning model construction
$125 per hour*
Multi-modal integration
$125 per hour*
Custom single-cell analyses
$125 per hour*
* Please contact awilliams@salk.edu and sharpee@salk.edu for more information.
Academic and Non-academic pricing available upon request: contact awilliams@salk.edu and sharpee@salk.edu.
Additional Resources
Please visit the following pages for additional resources and tools:
Integrative Genomics and Bioinformatics facility
Computational Neurobiology laboratory
Personnel and Contact Information