Pilot Grants and Workshops
---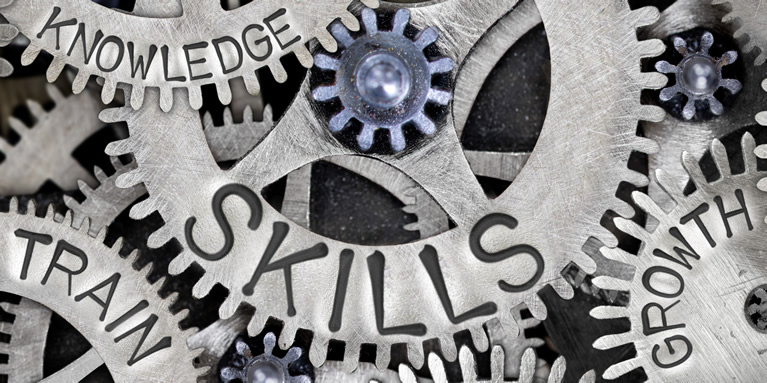 Research Development Core
The goal of the SD-NSC
Research Development Core
is to provide support for the career development of junior researchers entering the field of basic aging biology, as well as for established investigators who wish to join the field of aging research. The resources and activities offered include the option to:
Pilot Grant and Mentoring Program. Launch new heterogeneity of aging research projects through a pilot grant funding program that enables use of the SD-NSC Human Cell Models of Aging, Heterogeneity of Aging, and Integrative Models of Aging research resource cores. Six pilot grants of $15,000 each will be available each year. In addition, each junior investigator will be paired with a senior researcher with expertise in the proposed research, who will serve as mentor through the pilot project period.
Training. Receive training from the SD-NSC research resource cores, as well as networking and career development opportunities. Among these activities, on March 25 2022 SD-NSC offered a workshop after the La Jolla Aging Meeting. SD-NSC 2022 Workshop featured updates from the three Scientific Cores, presentations by the 2021 Pilot Grant Awardees, a Keynote address by Dr. Meng Wang from Baylor College of Medicine and a career panel session including professionals from academia and industry. Visit our Workshop archive to access the presentation and recordings.
---
Winter 2021 SD-NSC Pilot Grant Awardees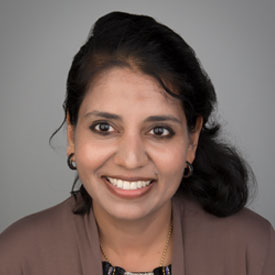 Leena Bharath
PROJECT TITLE
Human T Cell Inflammation in Aging
Assistant Professor Merrimack College MitoCure Lab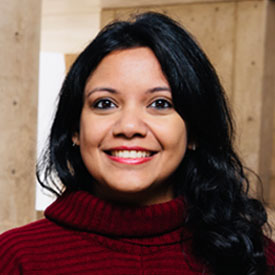 Shefali Krishna
PROJECT TITLE
Characterization and Function of Mitochondrial Age Mosaicism and Heterogeneity
Staff Scientist Salk Institute for Biological Studies Hetzer Lab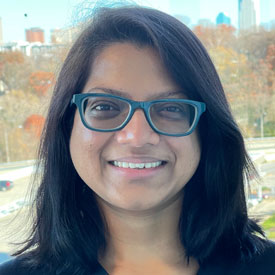 Gargi Mahapatra
PROJECT TITLE
Identifying Mediators of Bioenergetic Decline in Peripheral Cells of Older Adults Across a Spectrum of Cognitive Abilities
Postdoctoral Fellow Wake Forest School of Medicine Molina Lab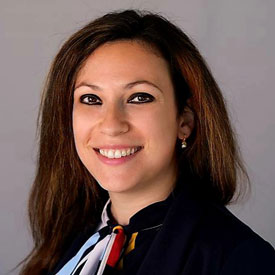 Chiara Nicoletti
PROJECT TITLE
Extracellular Vesicles as Soluble Mediators of Accelerated Aging Within the Heterogeneous Population of Muscle-Resident Cells in Duchenne Muscular Dystrophy
Postdoctoral Fellow Sanford Burnham Prebys Medical Discovery Institute Puri Lab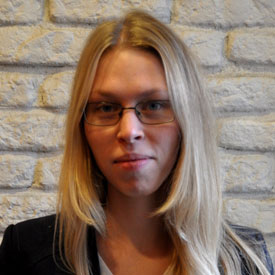 Anastasia Shindyapina
PROJECT TITLE
Unraveling Heterogeneous Biological Aging of Mouse Immune Cells at Single-Cell Resolution
Instructor in Medicine Brigham and Women's Hospital, Harvard Medical School Gladyshev Lab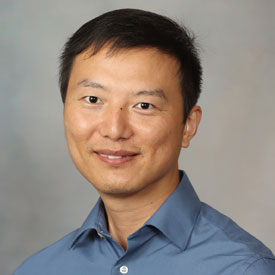 Xu Zhang
PROJECT TITLE
The Dynamics and Heterogeneity of Cell Fates During Cellular Senescence
Research Associate Mayo Clinic Nathan K. LeBrasseur Lab
Click to view Spring 2021 Awardees »