Proteomics Sample Submission
Collaborators submitting samples for the first time should schedule a meeting with the Core Directors to discuss the project. The Mass Spectrometry Facility is able to perform many types of experiments and can tailor methods to your specific goals. Our core is closely aligned with the lab of John R. Yates III of The Scripps Research Institute and we can make newly developed technologies available to the Salk Community.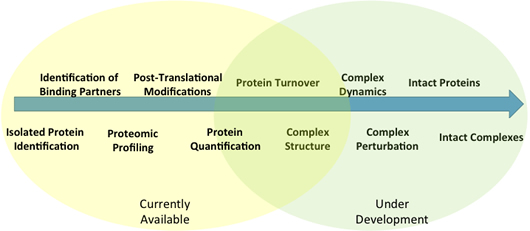 Our Proteomic Toolkit can be used to address a wide range of biological questions.
Let's meet and find solutions for you!