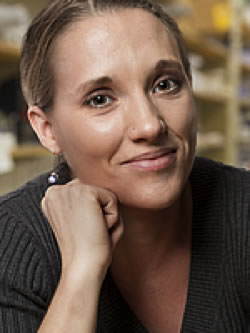 Jolene Diedrich, PhD
Director
Jolene K. Diedrich, PhD, graduated from the University of Denver with a B.S. in Chemistry/Biochemistry. She earned her Ph.D. in Chemistry from University of California, Riverside in 2011. Her graduate work focused on coupling lasers and mass spectrometers to develop novel protein fragmentation techniques. She expanded upon this work, as a Roche post doctoral fellow, in the Yates Lab at the Scripps Research Institute.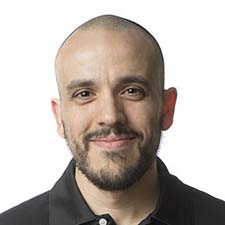 Antonio Michel Pinto, PhD
Senior Mass Spectrometry Specialist
Antonio Pinto graduated from the Federal University of Rio Grande do Sul, Brazil, with a PhD in Cellular and Molecular Biology. Dr. Pinto has over ten years of experience with mass spectrometry-based analysis, including two years of post-doctoral training in the Yates lab. He was hired in November of 2016 to establish metabolomics within the Core.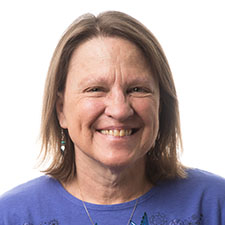 Jill Meisenhelder
Jill Meisenhelder manages peptide synthesis for the core and has collaborated with many labs, both at Salk and elsewhere, on projects involving phosphorylation of proteins in signal transduction. She is experienced with all aspects of peptide synthesis, including design of peptides to be synthesized, and provides advice and training on protocols using the peptides synthesized by the Core. 
https://www.salk.edu/science/core-facilities/peptide-synthesis/