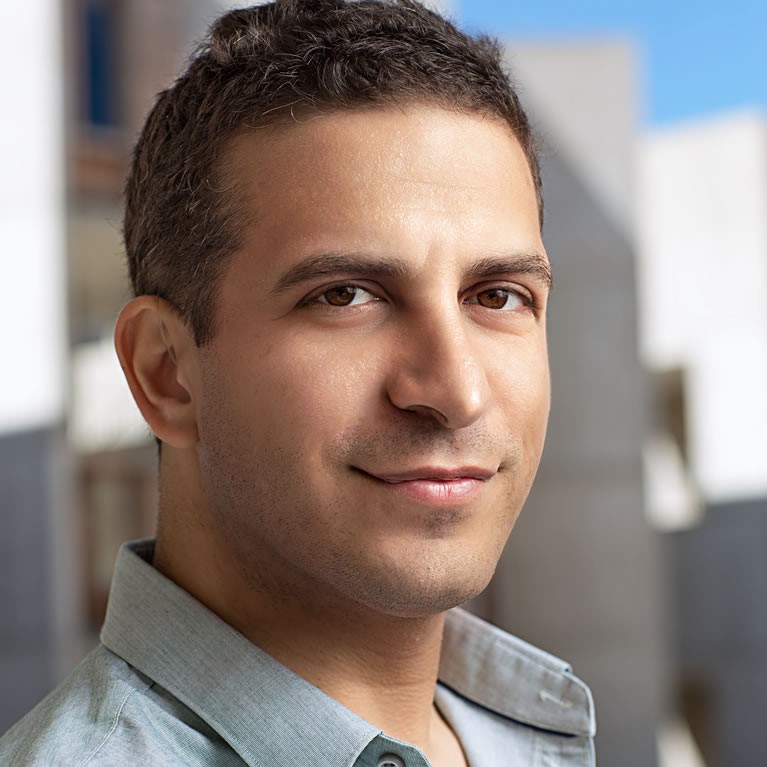 Uri Manor
Biophotonics Core Director
As Director of the Advanced Biophotonics Core Facility at the Salk Institute, Uri Manor's primary focus is the integration and application of optical and charged particle detection technologies to study problems of critical biological significance. Manor's current research focuses on developing novel artificial intelligence approaches to increase the resolution, sensitivity and speed of the next generation of microscopes, as well as designing nanoprobes for high spatiotemporal resolution imaging of subcellular dynamics. His main biological interests are mitochondria, hearing loss, neurodegeneration and synaptic plasticity.
Prior to joining Salk, Manor did his PhD thesis research work with Bechara Kachar (NIH), and his postdoctoral training with Jennifer Lippincott-Schwartz (NIH and Janelia Farms) using advanced quantitative imaging approaches, such as superresolution and live cell imaging, automated analysis and segmentation of microscopy data, and computational modeling of biophysical and biochemical dynamics in the cell. By the time Manor completed his postdoctoral training, he had published 17 peer-reviewed publications, all of which relied on his imaging or image analysis skills.
Leonardo Andrade, PhD
Lead Electron Microscopy Scientist
Leonardo Andrade received his PhD in Morphological Sciences at the Federal University of Rio de Janeiro in the lab of Drs. Marcos Farina and Gilberto Amado-Filho. While a professor at the Federal University of Rio de Janeiro, Leo took a 4-year sabbatical as a visiting professor in the Kachar Lab at the NIH, learning cutting edge electron microscopy from one of the leaders in the field. Leo has extended experience with multiple advanced electron microscope techniques including cryofixation (slam freezing, plunge freezing, high pressure freezing), freeze substitution, cryo-ultramicrotomy, freeze-fracture, deep-etching, immunoTEM, immunoSEM, EM-tomography, EDS, EELS, and ESI. His main biological interests are age-related hearing loss, biomineralization, magnetoreception, and the actin cytoskeleton.
Sammy Weiser Novak, MS
Senior Imaging and Microscopy Specialist
After completing his B.S. in Biomedical Toxicology at the University of Guelph in Ontario, Canada, Sammy Weiser Novak moved to the University of Victoria to perform his M.S. in the laboratory of Dr. Patrick Nahirney, the author of Netter's Histology. There Sammy used electron microscopy and computational image analysis to study the ultrastructure and morphology of hippocampal synapses in a mouse model of fragile X syndrome. Afterwards, Sammy worked in Dr. Joel Kubby's lab at UC-Santa Cruz developing a 2-photon microscope with adaptive optics, gaining valuable hands-on experience with custom hardware and advanced light microscope systems. He then joined the laboratory of Dr. Marie-Eve Trembley to establish 3D electron microscopy using a new FIB-SEM system recently acquired for her lab. Sammy's current research interests include synapse structure and function, 3D electron microscopy techniques including correlative and cryo-electron microscopy, and machine-learning assisted image processing, analysis, and segmentation.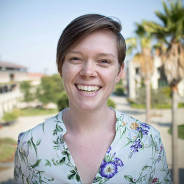 Cayla Miller
Image Analysis Specialist
Cayla is the image analysis specialist for the Biophotonics Core. She received her BS in Chemical Engineering from Lehigh University, where she worked with Dr. Jeetain Mittal to study the transient structures of disordered peptides using molecular dynamics simulations. Cayla then went on to earn her PhD from Stanford University, working in the lab of Dr. Alex Dunn. There she worked on several projects developing analysis tools and pipelines to quantify subcellular structure and motion from 3D and 4D microscopy data. Cayla's current interests include both the continued improvement of traditional image analysis pipelines to make these robust and accessible, and the use of deep learning to extract traditionally difficult-to-measure quantities from microscopy data.