Salk recruits rising star to study neurology of mental disorders
LA JOLLA—The Salk Institute is pleased to announce the appointment of Sung Han as an assistant professor in the Clayton Foundation Peptide Biology Laboratories. Han will study small molecules, called neuropeptides, which affect the brain's defense response and contribute to sensory hypersensitivity in neuropsychiatric disorders such as anxiety and autism.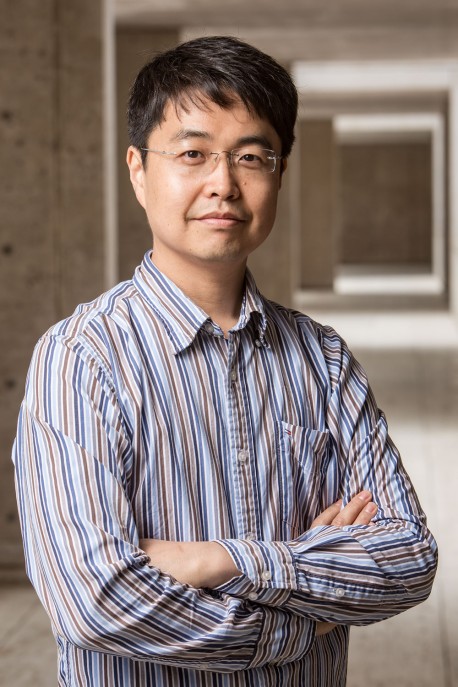 "Sung's exciting and innovative research will provide a basis of knowledge to understand the role of neuropeptide signaling in our brain and its contribution to disease pathogenesis," says Elizabeth Blackburn, president of the Salk Institute. "His endeavors will not only help to provide insights into a host of neuropsychiatric disorders but may also lead to novel treatments."
Han previously studied behavioral neuroscience and psychiatric disorders as a postdoctoral fellow and research associate of the Howard Hughes Medical Institute while at the University of Washington School of Medicine. Before then, he worked in the university's Department of Pharmacology and at LG Life Sciences and LG Chem in South Korea.
At Salk, Han will expand upon his research into the neural circuitry of neurons and their specific neuropeptides. The dysfunction of neuropeptide signaling has been directly linked to a variety of human disorders, ranging from neuropsychiatric disorders to metabolic syndromes. Although hundreds of neuropeptides are identified, their functional roles in the brain are not fully understood. Han aims to delve into how neuropeptide signaling encodes and processes sensory threats in both normal and abnormal circuits to provide a foundation for understanding and treating anxiety, panic and autism spectrum disorders, schizophrenia and metabolic syndromes such as obesity and hypertension.
"Working in a place where many neuropeptides were initially discovered is hugely exciting," says Han. "Along with the extensive resources and collaboration opportunities, I couldn't be more excited to join Salk."
Han received his bachelor's degree in genetic engineering from Kyungpook National University, a master's degree in neuroscience from Pohang University of Science and Technology and his PhD in neuroscience from the University of Washington School of Medicine. He will join the Institute in September.