Salk Institute's Joanne Chory awarded prestigious Breakthrough Prize in Life Sciences
La Jolla—Salk Institute scientist Joanne Chory, one of the world's preeminent plant biologists who is now leading the charge to combat global warming with plant-based solutions, has been awarded a 2018 Breakthrough Prize for her pioneering work deciphering how plants optimize their growth, development and cellular structure to transform sunlight into chemical energy.
The prestigious award, founded in 2013 by Silicon Valley luminaries Sergey Brin and Anne Wojcicki, Mark Zuckerberg and Priscilla Chan, and Yuri and Julia Milner, honors top achievements in life sciences, physics and mathematics.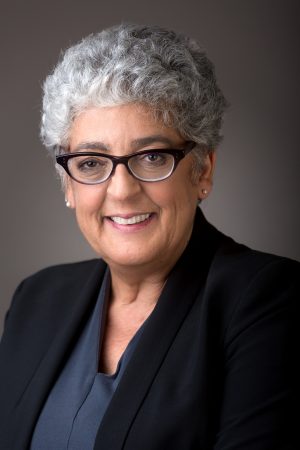 Chory, a professor and director of the Plant Molecular and Cellular Biology Laboratory at the Salk Institute for Biological Studies, received the prize, which included a $3 million award, on December 3 at a televised event at the NASA Ames Research Center in Mountain View, California.
"By celebrating science and recognizing its importance to our world, the visionary founders of the Breakthrough Prize are having a significant impact on promoting life-changing discovery and encouraging bright young minds to bring their talents to these exciting fields," says Chory, who is also a Howard Hughes Medical Institute Investigator and holder of the Howard H. and Maryam R. Newman Chair in Plant Biology. "I'm truly honored to receive this award, humbled to be in such distinguished company and tremendously gratified that the study of plants, which is essential to developing everything from better agricultural practices to mitigating global warming, has been put in the spotlight with this award."
Because plants are rooted in the ground, they must constantly adapt their shapes and sizes to an ever-changing environment. Chory has spent more than 25 years deciphering the mechanisms that allow plants to achieve this flexibility in form, pioneering the use of molecular genetics to study how plants respond to their environments and producing major discoveries surrounding how plants sense light and make growth hormones.
"Joanne has had a major influence on the field of plant biology. The breadth of her contributions to our knowledge of the genetics and molecular pathways that govern plant life cannot be overstated—these fundamentally influence all our lives," says Elizabeth Blackburn, Nobel laureate and president of the Salk Institute. "This Breakthrough Prize is much deserved and reinforces what many in the science community already know—Joanne is one of the great innovators of science in this century."
More recently, Chory has teamed up with other plant biologists at the Salk Institute to turn their hard-won knowledge of plant biology into practical solutions for tackling global warming, perhaps the greatest challenge facing the planet. Their recently launched Harnessing Plants Initiative hinges on developing what they've dubbed "ideal plants" to help tackle the critical and interlinked challenges of human emissions of carbon dioxide, declining agricultural yields and collapsing ecosystems. At the same time, these ideal plants will help meet the burgeoning demands of a rapidly growing human population for plant products.
As part of the initiative, the Salk Institute is building a state-of-the-art climate simulation facility that will allow Chory and her colleagues to mimic climate conditions of almost anywhere on Earth. This facility will allow the team to uncover the genetic traits that plants use to survive in stressful environments so they can use that information to develop crops that can survive in more extreme conditions.
A major focus of the initiative is to develop crops that are able to capture large amounts of carbon in their roots and store the carbon in the ground for long periods of time. In addition to land plants, the Salk team plans to extend their research to seagrasses, one of the other major repositories of the planet's carbon. Maintaining existing seagrass ecosystems and restoring others offers a clear-cut solution to addressing climate change.
"Humanity is at a crossroads," says Chory. "In the coming decades, as the human population increases from 7 billion to 10 billion or more, we are going to put incredible pressure on the planet's ability to support us. Global warming is going to make providing for this population very difficult, if not impossible, and we desperately need ways to remove carbon from the atmosphere. Plants can be a critical part of the solution."
Chory joined the faculty of the Salk Institute in 1988 as one of the first plant biologists at the Institute. In 2003, she was named Scientific American's Research Leader in Agriculture, and in 2016 she made Thomson Reuter's list of the World's Most Influential Scientific Minds. She is a member of the U.S. National Academy of Sciences, the German National Academy of Sciences (Leopoldina), the American Philosophical Society, the American Academy of Arts and Sciences, and is a fellow of the American Association for the Advancement of Science. She also is a foreign member of the Royal Society of London and a foreign affiliate of the French Academy of Science.
The Breakthrough Prize awards are funded by the Brin Wojcicki Foundation; Mark Zuckerberg's fund at the Silicon Valley Community Foundation; the Jack Ma Foundation; and the Milner Global Foundation. Winners are chosen by selection committees comprised of prior Breakthrough Prize laureates.