Salk Institute names Gerald Joyce senior vice president and chief science officer
LA JOLLA—The Salk Institute has named Gerald Joyce, a professor in the Jack H. Skirball Center for Chemical Biology and Proteomics, to the position of senior vice president and chief science officer.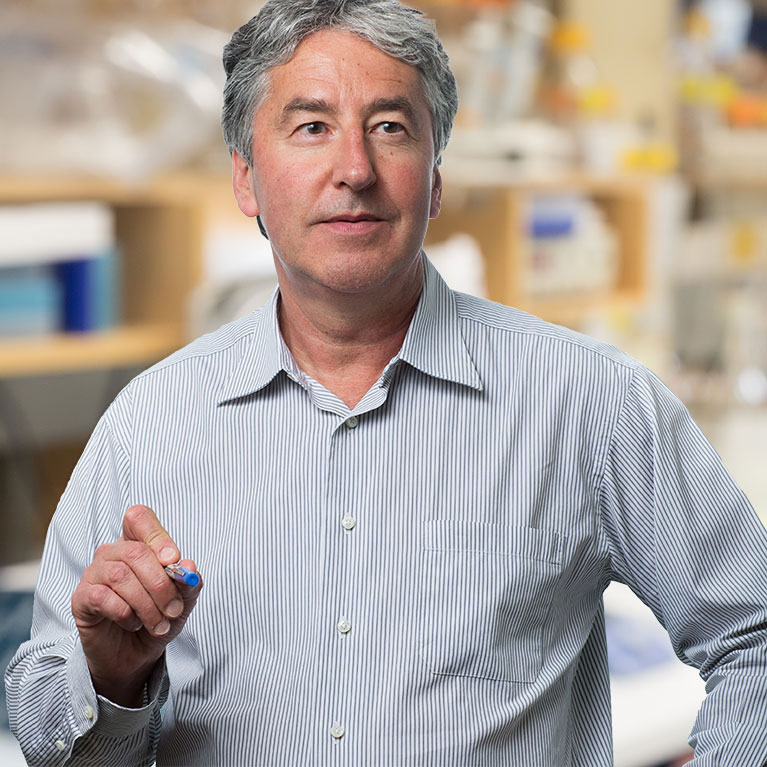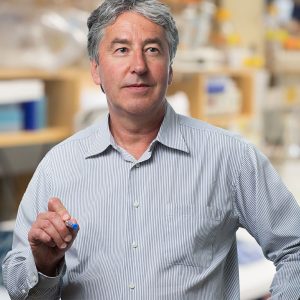 Under the direction of the Institute president, Joyce will provide leadership in developing and implementing Salk's overall scientific strategy, as well as overseeing research operations in support of this strategy.
"Jerry brings an ideal mix of scientific, administrative and leadership experience to the position of chief science officer," says Salk President Rusty Gage. "His impressive resume and breadth of expertise will benefit Salk as we venture into the future of scientific research and as we raise the funds required to invest in the people, space and technology needed to tackle the major health challenges of our time."
Joyce began his scientific career at Salk as a PhD student and then a postdoctoral scholar. He returned as a faculty member in 2017. His research program focuses on the development of novel RNA and DNA enzymes and their potential application in clinical diagnostics and therapeutics. His research has led to the development of the first self-replicating RNA enzyme capable of exponential growth and evolution.
From 2014 to 2021, Joyce served as the institute director of the Genomics Institute of the Novartis Research Foundation (GNF). He served previously as dean of the faculty at Scripps Research, as chair of the JASON scientific advisory group for US national security, and as a member of the Technology Advisory Council of BP.
"I'm honored to serve Salk in this important role. I have a deep affection for the Institute, so this is truly special to me," Joyce says. "I'm not going to be focused on the 'chief' or 'officer' parts of 'chief science officer.' It's going to be all about the science. Our prime directive and the overarching goal of the Salk Institute is to produce high-impact science."
Beyond the responsibilities of overseeing the Institute's scientific strategy, Joyce says a crucial part of his job will be to emphasize the need to support the Institute's future through Salk's Campaign for the Future: Building a More Resilient World—a bold, five-year, $500 million effort to attract the people and acquire the technology and space necessary to expand and accelerate Salk's critical research activities. At the center of this goal is the plan to build the Joan and Irwin Jacobs Science and Technology Center.
Joyce graduated with a BA from the University of Chicago in 1978 and both an MD and PhD from the University of California San Diego in 1984. He completed his postgraduate medical training at Mercy Hospital in San Diego and postdoctoral research training at the Salk Institute.