Plant biologist Lena Mueller joins the Salk Institute to study plant-fungi relationships
LA JOLLA—The Salk Institute will welcome Assistant Professor Lena Mueller to the faculty in January 2024. Mueller is a plant biologist who studies arbuscular mycorrhiza symbiosis—a beneficial interaction between plants and fungi. She joins Salk from the University of Miami, where she is an assistant professor.
Mueller's work will bolster Salk's Harnessing Plants Initiative, in which scientists are working to mitigate climate change by developing Salk Ideal Plants®—a new generation of food crops that are optimized to store excess atmospheric carbon in their roots.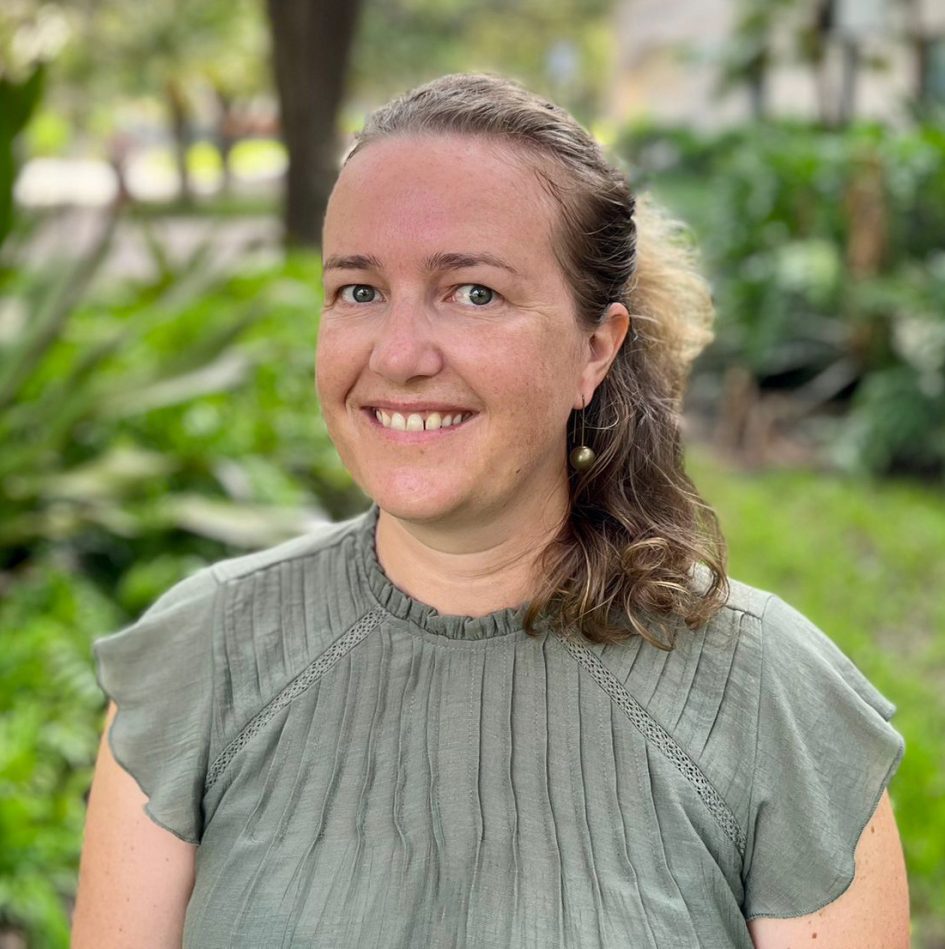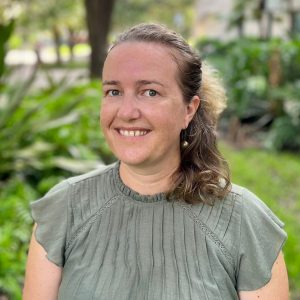 "We are thrilled to welcome Lena to Salk," says President Gerald Joyce. ""Her research on the complex relationship between fungi and plants, both beneficial and potentially deleterious, will advance our efforts to address the urgent challenges of climate change."
Mueller studies the unique relationship between fungi and plants that occurs in arbuscular mycorrhizal symbiosis. Most terrestrial plants, including many crops, engage in mutually beneficial relationships with soil microbes, including fungi, that provide nutrients in exchange for carbon. Leveraging these microbes in agriculture has the potential to reduce reliance on chemical fertilizers and increase sustainability. To accomplish this, scientists must understand how the relationship between plants and arbuscular mycorrhizal fungi is controlled by plant and fungal genes, as well as the environment.
Mueller works to uncover the genetic basis of how plants initiate and maintain mutually beneficial relationships with arbuscular mycorrhizal fungi. To do so, she looks at 1) the molecular signaling pathways that allow plants to perceive and transmit information about fungus presence and quality, 2) how these long- and short-distance signals are integrated with other physiological signals to ensure that carbon cost and nutrient uptake are optimally balanced, and 3) the genetic factors that determine symbiotic success in a changing environment.
She hopes to use what she learns to engineer crops that are optimal hosts for arbuscular mycorrhizal fungi, allowing them to take up more nutrients or transfer more carbon underground to their roots and microbial partners.
"Since I first heard about the Harnessing Plants Initiative, I've been excited to bring my expertise in plant-microbe interactions to Salk," says Mueller. "By studying symbiosis in a model plant, nearly everything we find can be translated to support their mission. And beyond connecting with other plant scientists, I hope to expand my questions by fostering relationships across the many scientific disciplines represented at Salk—and I hope I can expand their questions, too."
Mueller received her bachelor's degree in biology and master's degree in plant molecular biology from the University of Tübingen in Germany. She then earned her PhD in plant science and policy from the University of Zurich in Switzerland and completed her postdoctoral research at Cornell University's Boyce Thompson Institute in New York. She has earned numerous awards and honors, such as the American Society of Plant Biologists Sharon Gray Women's Young Investigator Travel Award, a University of Miami Provost Research Award, and a German Research Foundation postdoctoral research fellowship.