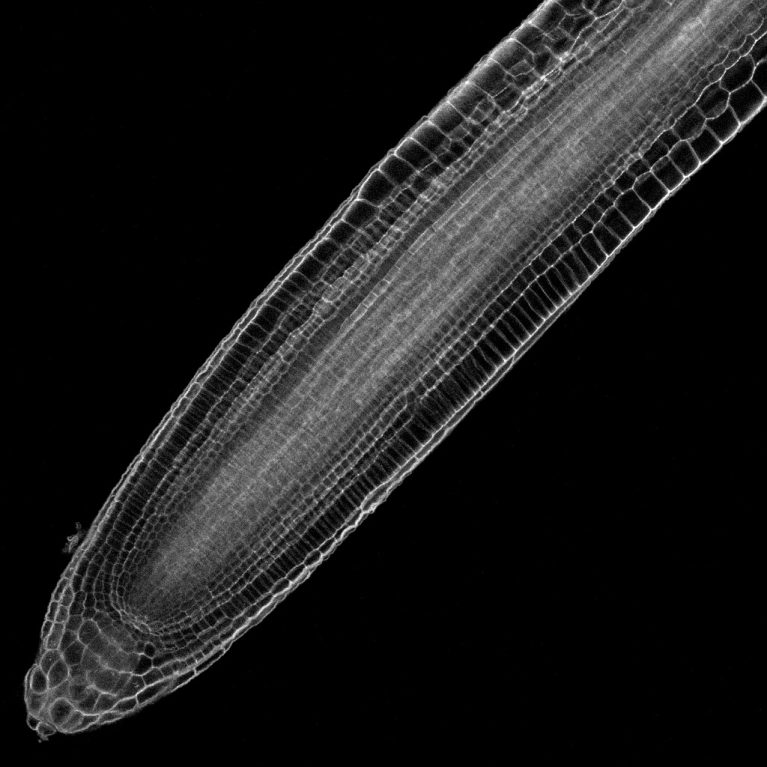 Mueller described the molecular mechanism of arbuscular mycorrhizal symbiosis autoregulation, which allows plants to regulate the number of fungi in their roots and may help plants maintain an optimal balance between giving carbon and receiving nutrition from a fungus.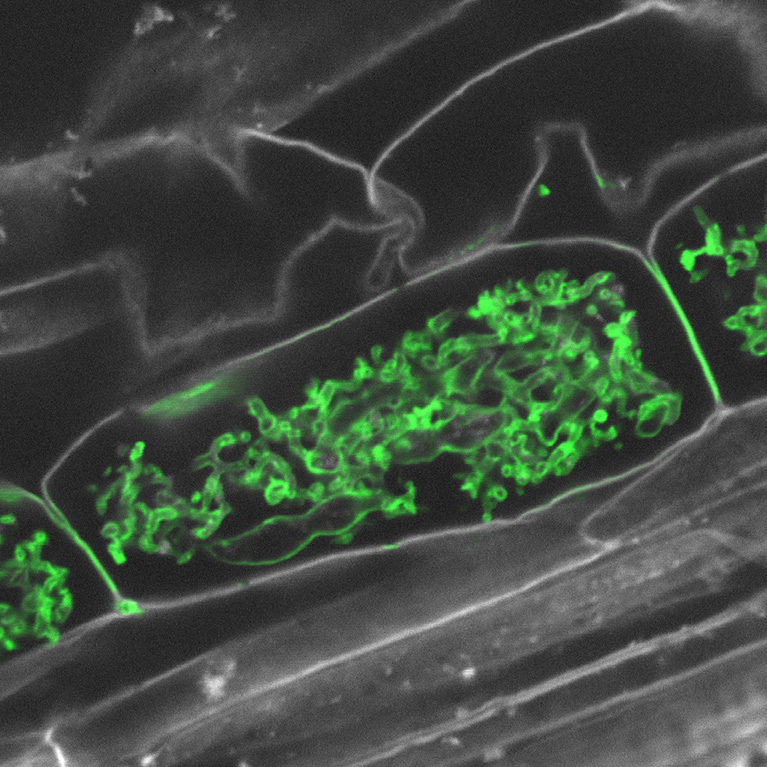 Mueller contributed to a better understanding of the transcriptional networks that govern the establishment of fungal feeding structures in plant roots, finding that transcriptional regulators can be manipulated to increase the symbiotic capacities of plants.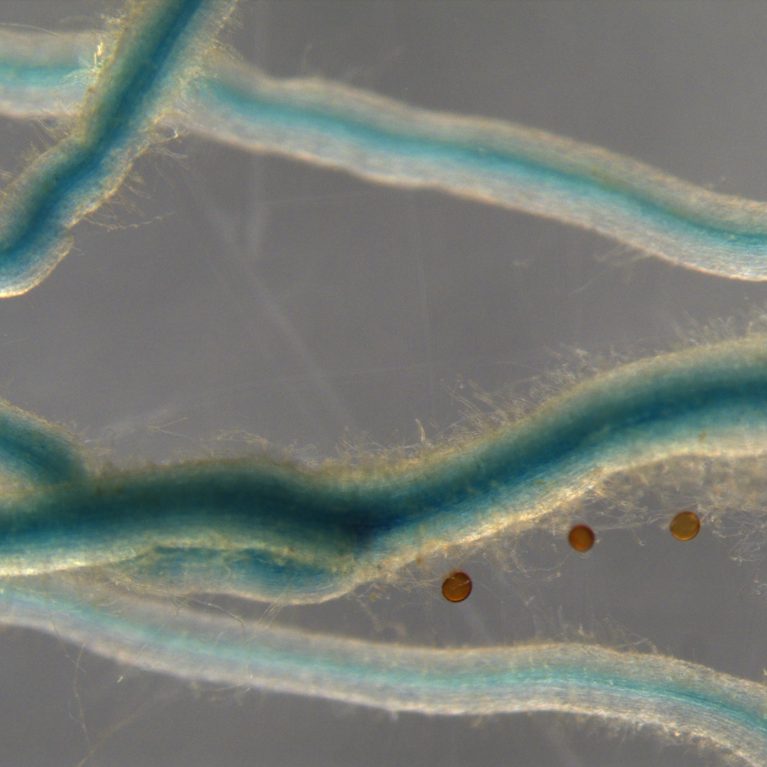 Mueller identified different "supermycorrhizal" plant lines, which harbor more arbuscular mycorrhizal fungi in their roots. Such genotypes can be utilized to enhance plant nutrition and improve fungal carbon sequestration in soils.