Janelle Ayres receives $1 million from W. M. Keck Foundation for infectious disease research
Salk scientist who studies infectious diseases receives grant to investigate new approaches to tackle deadly bacterial and viral infections
LA JOLLA—Associate Professor Janelle Ayres is the recipient of a $1 million grant from the W. M. Keck Foundation to study new ways to treat deadly infections including sepsis and the flu, both of which require novel therapies beyond antibiotics and antivirals to effectively combat.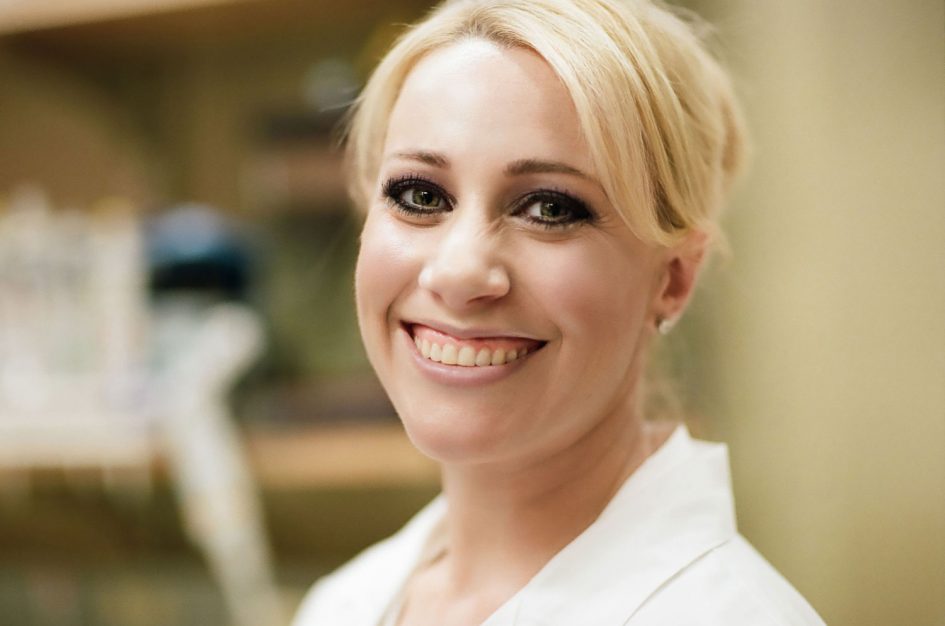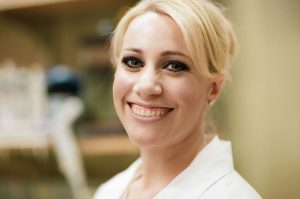 "Humanity is engaged in an escalating arms race with superbugs," says Salk President Rusty Gage. "With antimicrobial resistance on the rise, Janelle's groundbreaking work offers a shining ray of hope that effective new solutions for fighting infectious diseases are on the horizon."
As a member of Salk's NOMIS Center for Immunobiology and Microbial Pathogenesis, Ayres works at the intersection of immunology, metabolism and microbiology, studying how our bodies stay healthy during infections. She takes an innovative approach grounded in mathematical and evolutionary predictions to understand how bacteria have evolved ways to promote our health. She uses these discoveries to develop new therapies for treating diseases.
Ayres' cutting-edge research on host-pathogen interactions is redefining health. In pivotal work, she discovered that microbes have evolved mechanisms to promote the health of the host to support their own survival, revealing a beneficial role for microbes in the maintenance of host health. Her revelation of an entirely new set of defense mechanisms may lead to novel therapies that bacteria won't be able to evolve resistance to (unlike antibiotics). Ultimately, by leveraging those damage-control mechanisms, Ayres aims to develop effective treatments for infectious and noninfectious diseases, such as pathologies associated with cancer and aging.
Ayres, who is the Helen McLoraine Developmental Chair at Salk and a Searle Scholar, is also the recipient of a 2018 Blavatnik National Award for Young Scientists, a DARPA Young Faculty award and a Ray Thomas Edwards Foundation Award, among other honors.
About the W. M. Keck Foundation:
Based in Los Angeles, the W. M. Keck Foundation was established in 1954 by the late W. M. Keck, founder of the Superior Oil Company. The Foundation's grant making is focused primarily on pioneering efforts in the areas of medical research, science and engineering and undergraduate education. The Foundation also maintains a Southern California Grant Program that provides support for the Los Angeles community, with a special emphasis on children and youth. For more information, please visit www.wmkeck.org.
About the Salk Institute for Biological Studies:
Every cure has a starting point. The Salk Institute embodies Jonas Salk's mission to dare to make dreams into reality. Its internationally renowned and award-winning scientists explore the very foundations of life, seeking new understandings in neuroscience, genetics, immunology, plant biology and more. The Institute is an independent nonprofit organization and architectural landmark: small by choice, intimate by nature and fearless in the face of any challenge. Be it cancer or Alzheimer's, aging or diabetes, Salk is where cures begin. Learn more at: salk.edu.