Postdoctoral Fellow Graziana Gatto comes to Salk from Italy, bringing her passion for scientific outreach and keen insights into how various sensations-like pain, itching or touch-are processed by the brain.
Graziana Gatto grew up in the small farming town of Ceraso (which translates to cherry tree) in southern Italy, among orchards of olive trees and terra-cotta-roofed houses. Ceraso lies within the Cilento National Park, an area known for buffalo mozzarella, Greek temples and the Mediterranean diet.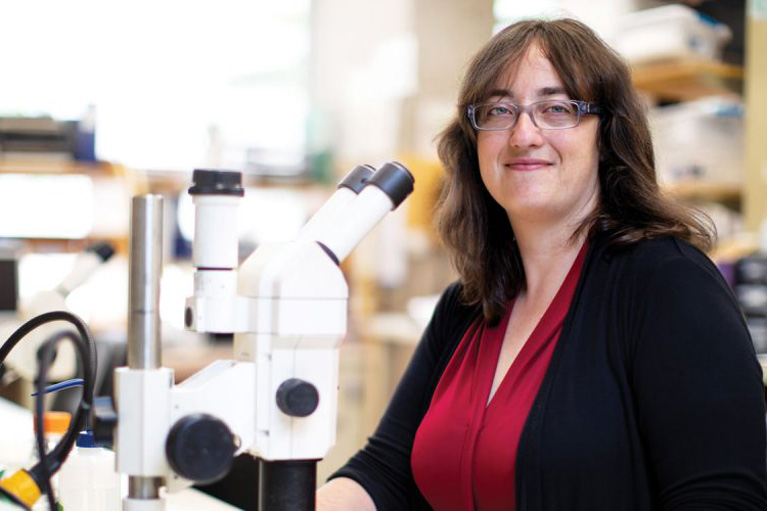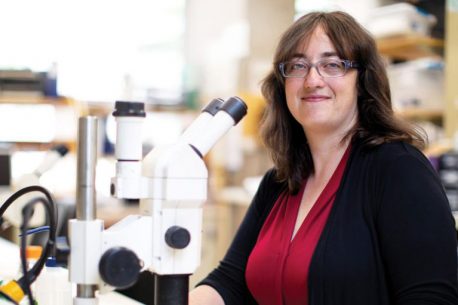 Gatto shared a passion for cooking with her grandmother; every Sunday, they diced eggplants and yellow onions, chopped fresh basil and grated Parmesan cheese to prepare mouthwatering lasagna and parmigiana.
Many of Gatto's family friends were doctors, so, while in high school, she decided to shadow a physician to see whether she had a passion for medicine. Although she enjoyed witnessing how to puzzle out a tricky diagnosis, she realized she wanted to focus on conducting research to find new approaches for treating and curing diseases. Gatto moved to Naples to pursue a master's degree in medical biotechnology. She quickly adapted to her new life in the city—tasting tantalizing foods and attending the many concerts and shows that the city had to offer became staples in her life. She also fell in love with travel, which led her to Munich, Germany, where she pursued her PhD at the Max Planck Institute of Neurobiology.
Munich is an international hub for science, and Gatto was able to meet researchers from around the world, including Salk Professor Martyn Goulding, a pioneer in deciphering the neuron types involved in movement and pain sensation. At a conference, they discussed his research at the Salk Institute and, serendipitously, an opening in his lab.
"Salk scientists value collaboration, and there is always a nice flow of ideas between labs and disciplines, which allows for constant discussion and scientific advancement," Gatto says. "This environment brings forth new perspectives, so it was an easy decision to join Salk for my postdoctoral fellowship."
In 2014, Gatto joined the Goulding lab to examine how various sensations, such as pain, itching or touch, are differentiated by the nervous system and how the spinal cord generates the appropriate motor response.
"The big challenge right now is to accurately identify what each neuron is responsible for in the spinal cord," Gatto says. "Knowing how the spinal cord functions in health can help us develop more-targeted therapies, for example, for neuropathic itch or phantom limb syndrome."
Gatto also wanted to pursue a novel project developing a technique to activate neurons during running and jumping. Winning the 2017 Salk Women & Science Special Award provided her with funding to commence the project. She hopes this basic research will lead to the development of treatments for people with amyotrophic lateral sclerosis, neuropathy or a spinal cord injury.
Outside of her own work, Gatto has a passion for scientific engagement and has immersed herself in Salk's Education Outreach program. Each summer, she mentors a high school student through the Heithoff-Brody High School Scholars Program, a paid eight-week internship in a Salk laboratory.
"The students we have had in the lab are extremely smart, and it has been a pleasure helping them develop scientific skill sets and watching them pursue their own STEM careers after working in a Salk lab," Gatto says.
Despite her full-time work and mentorship in the lab, Gatto is still able to find time to unwind by cooking the Italian meals she learned from her grandmother. She aims to start her own lab to continue her research on how the spinal cord shapes movement, and she looks forward to sharing her Italian cuisine with her future team.