« Back to Volunteer Opportunities Index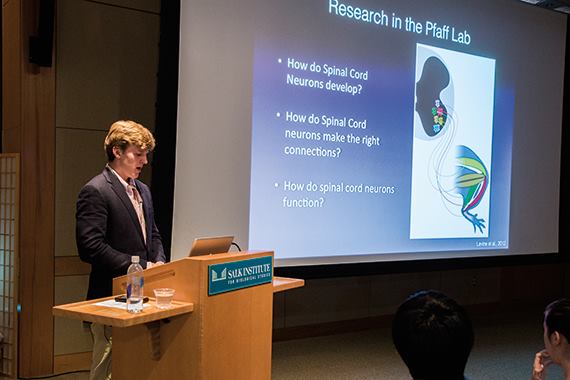 What is it?
The Heithoff-Brody Scholars Program at the Salk Institute provides 10-12 full time, paid positions for talented area high school students to assist you in your summer research projects. Funding for these students is provided and through our partnership with the Life Sciences Summer Institute "Bootcamp" they also come fully trained on laboratory equipment basics and needed skills to be as productive as possible for you! Founded more than 30 years ago, the program helps fulfill Dr. Jonas Salk's vision of providing opportunities for local high school students to experience life in a scientific laboratory, and explore the possibility of a career in science.
What do the students do?
Through the eight-week program, students are involved with a full-time research project as well as enrichment activities. Students learn how to formulate and test hypotheses, prepare experiments and draw conclusions from those experiments. They also learn to maintain laboratory notebooks and take part in regular lab meetings and group discussions. At the end of the program, students present their research projects to their mentors, lab members and families and create scientific posters for presentation at a community event in the fall.
When is it?
The program runs from the end of June through the second week of August each summer.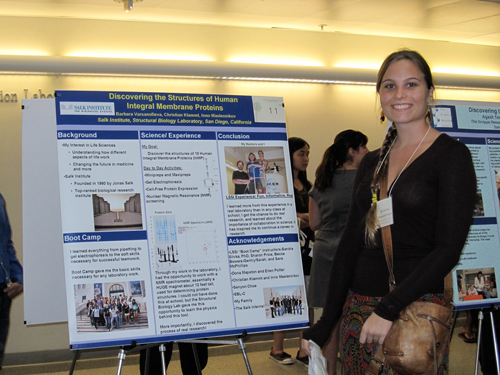 How can I help?
We're looking for mentors who want more than a gofer for the summer — someone who wants to truly make a difference in a young person's life and give them the experience of what the scientific process is all about. Summer projects don't need to be stand-alone, hopefully they do connect to the greater work of the mentor and the lab, but they should be encompassing enough that the student will be able to connect the dots of what they do and learn during the summer to appreciate the process of research science. If actual data and results are accomplishable in the time frame that's an added bonus! Students will present their summer experiences at the end of the program in a formal science talk. For more information about the program goals, mentor responsibilities, coordinator, assistance provided, the training at the bootcamp etc. click here.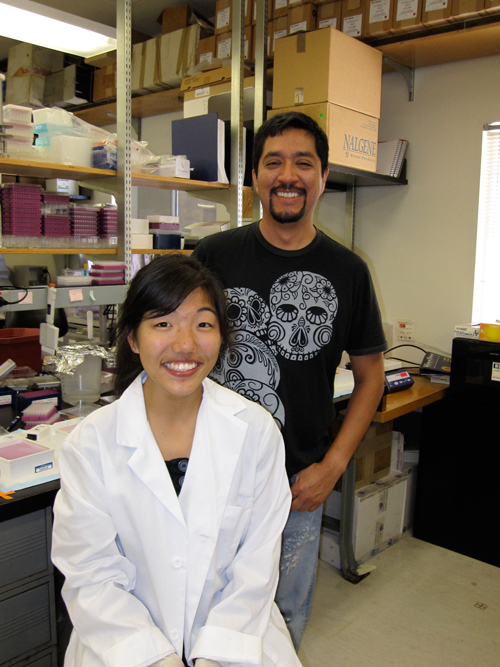 How do I sign up?
Click HERE for the volunteer information form.
Please volunteer to impact science education!