Salk Professor Janelle Ayres joins Cancer Grand Challenges team tackling cancer cachexia
Team will receive $25 million to study cachexia, the debilitating wasting condition responsible for up to 30 percent of cancer-related deaths
LA JOLLA—An international team of researchers, including Salk Institute Professor Janelle Ayres, has been selected to receive a $25 million Cancer Grand Challenges award to tackle the challenge of cancer cachexia, a debilitating wasting condition that often leads to a poor quality of life for people in the later stages of their cancer. Cachexia is responsible for up to 30 percent of cancer-related deaths.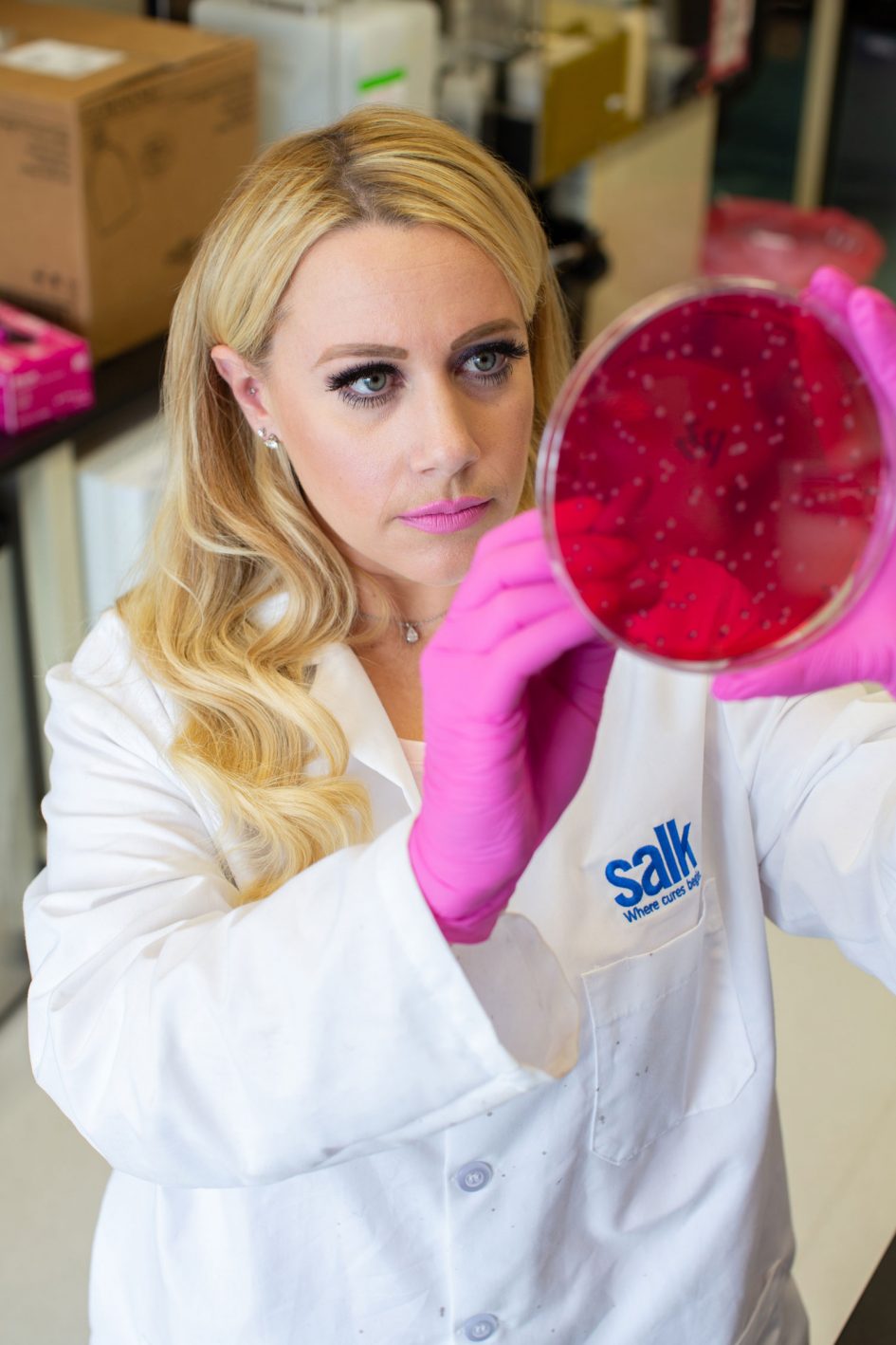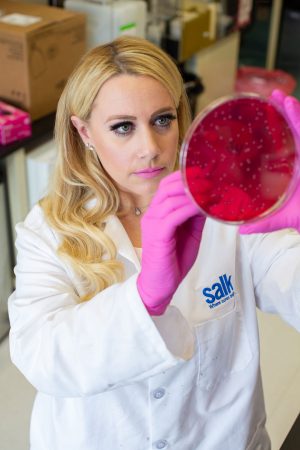 Known as the Cancer Cachexia Action Network (CANCAN), the team is co-funded by Cancer Research UK and the US National Cancer Institute, part of the National Institutes of Health. CANCAN is one of four new teams announced today as part of Cancer Grand Challenges, representing a total investment of $100 million to diverse global teams taking on some of the toughest challenges in cancer research.
By uniting experts across 14 institutions—clinicians, advocates and scientists with expertise in cancer, metabolism, neuroendocrine function, immunology and more—CANCAN aims to build the world's first virtual institute with a mission to solve cancer cachexia. The team is led by Rutgers Cancer Institute of New Jersey's Eileen White, Weill Cornell Medicine's Marcus DaSilva Goncalves and Cold Spring Harbor Laboratory's Tobias Janowitz. Additional team members are affiliated with Kaiser Permanente Medical Program of Northern California; Cancer Research UK Beatson Institute; Cancer Research UK Cambridge Institute; University of Rochester; Harvard Medical School; Harvard T.H. Chan School of Public Health; Louisiana State University; University of Cambridge; University College London; and University of Glasgow.
Cachexia is a long-recognized condition that can be caused by a number of infectious and non-infectious diseases. Tuberculosis, for example, can lead to cachexia—that's why the condition was called "consumption" in the 1800s, to describe the way the infection seemed to "consume" patients as they wasted away.
Ayres is a molecular and systems physiologist known for her studies of how the human body interacts with microbes—both disease-causing pathogens and the microbiome, beneficial microbes that colonize our body. For the past decade, she has been investigating infection-induced cachexia and how the microbiome can protect patients from the condition.
"I have been eager to apply our findings and perspectives from infectious diseases to cancer cachexia for years now," says Ayres, who is also head of Salk's Molecular and Systems Physiology Laboratory, member of the Gene Expression Laboratory and the NOMIS Center for Immunobiology and Microbial Pathogenesis, and Salk Institute Legacy Chair. "Being able to do so as a member of an exceptional team of clinical and fundamental biologists that have the diverse expertise necessary to address cancer cachexia is an incredibly exciting opportunity. I look forward to learning from my team members and helping to make a difference to this critical challenge for the cancer field."
Although cancer cachexia is a major clinical problem, little is known about the condition and there are no effective therapies for people who experience it. The team hopes to build a deep understanding of what causes cachexia and develop novel treatments to intervene, which could transform people's quality of life and, ultimately, improve survival.
"Cancer is a global issue that needs to be met with global collaboration. This investment in team science encourages diverse thinking to problems like cachexia that have long hindered research progress," said David Scott, director of Cancer Grand Challenges, Cancer Research UK. "Cancer Grand Challenges provides the multidisciplinary teams the time, space and funding to foster innovation and a transformative approach."
About Cancer Grand Challenges
Cancer Grand Challenges supports a global community of diverse, world-class research teams with awards of £20 million/$25 million to come together, think differently and take on cancer's toughest challenges. These are the obstacles that continue to impede progress and no one scientist, institution or country will be able to solve them alone. Cancer Grand Challenges teams are empowered to rise above the traditional boundaries of geography and discipline. Founded by the two largest funders of cancer research in the world—Cancer Research UK and the US National Cancer Institute, part of the National Institutes of Health—Cancer Grand Challenges aims to make the progress against cancer we urgently need. Learn more at: cancergrandchallenges.org
About the Salk Institute for Biological Studies:
Every cure has a starting point. The Salk Institute embodies Jonas Salk's mission to dare to make dreams into reality. Its internationally renowned and award-winning scientists explore the very foundations of life, seeking new understandings in neuroscience, genetics, immunology, plant biology and more. The Institute is an independent nonprofit organization and architectural landmark: small by choice, intimate by nature and fearless in the face of any challenge. Be it cancer or Alzheimer's, aging or diabetes, Salk is where cures begin. Learn more at: salk.edu.