Salk Institute names Kurt Marek, PhD, new director of research development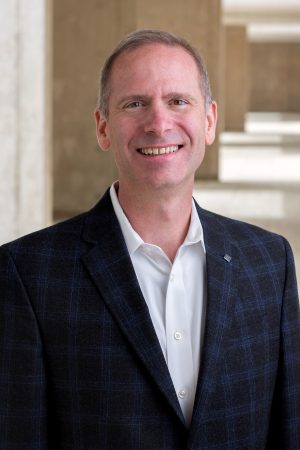 LA JOLLA—Expanding the resources available to its faculty through the office of chief science officer, the Salk Institute announced that Kurt Marek, PhD, has joined as director of research development. In this role, Marek will work closely with the Institute's faculty and leadership to support the advancement of Salk research by enhancing its ability to secure major grants.
Marek has a wealth of training and experience in this area, having most recently served as a deputy director of the Office of Translational Alliances and Coordination for the National Heart, Lung and Blood Institute (NHLBI), where he was instrumental in developing and managing grant programs to support translational research. He also oversaw the NHLBI's support of small businesses performing research and development on innovative biomedical products.
"Kurt's impressive background and experience will enhance our ability to more strategically approach research advancement through a holistic approach that seeks to match the scientific interests of our faculty with traditional and non-traditional funding avenues," says Martin Hetzer, chief science officer of the Salk Institute. "Importantly, he also will serve as a liaison between investigators, our grants administration department and development office to support complex inter-institutional and interdisciplinary proposals to help ensure the ongoing vitality of research programs."
"The Salk Institute continues to set the standard for life-changing discoveries that address many of the most pressing conditions of our time," says Marek. "I am delighted to join this family of extraordinary researchers to further facilitate collaborations and identify strategic opportunities to participate in significant research initiatives that present major funding prospects."
Marek earned undergraduate degrees in biology and humanities from UC San Diego and received his PhD in neuroscience from the University of California, San Francisco, where he was a Howard Hughes predoctoral fellow. He later studied spinal cord development as a Damon Runyon Cancer Research Fellow at UC San Diego, using genomics to identify new roles for electrical activity in the nervous system and to characterize the underlying molecular mechanisms. He joined NHLBI in 2010 as an AAAS Science and Technology Policy fellow in 2010.