Salk Institute establishes architecture endowment
Salk family gift launches fund for historical landmark preservation
LA JOLLA—The Institute announces today the launch of the Architecture Conservation Program, designed to address ongoing preservation of the nearly 60-year-old Modernist structure considered to be a masterwork of American architect Louis Kahn.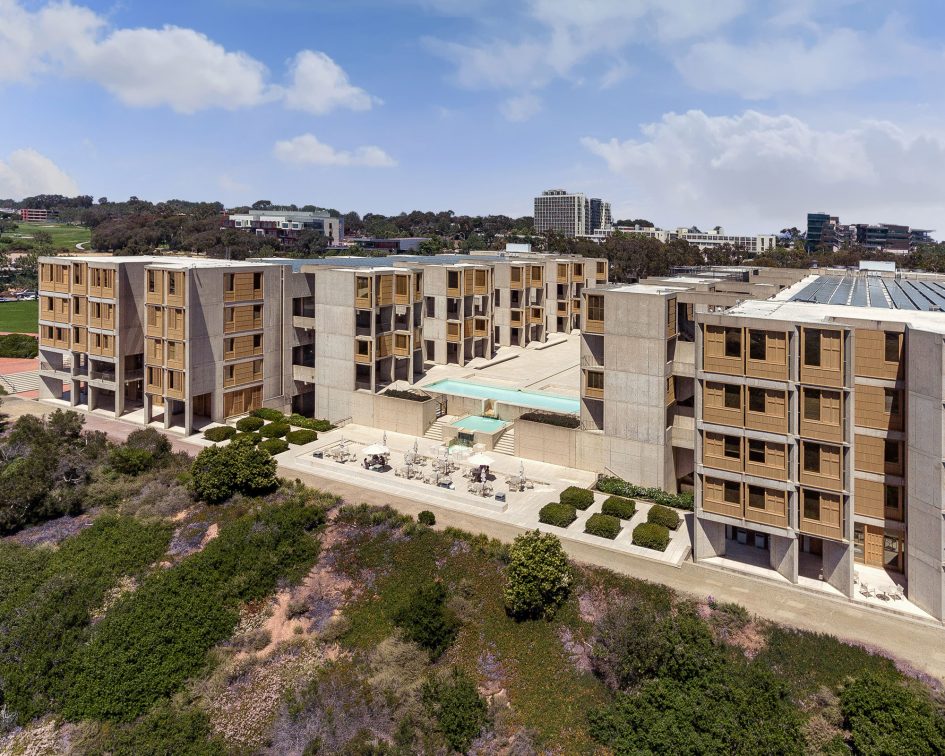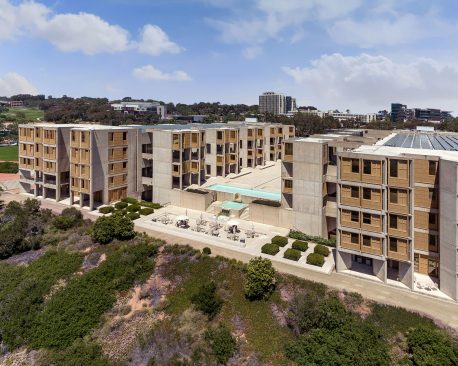 The Institute recently unveiled the successful results of a multi-year effort to conserve the building's signature teak window systems, work which is expected to extend the life of the wood for another 50 to 70 years. The $9.8 million project was conducted in partnership with the Getty Conservation Institute under its Conserving Modern Architecture Initiative. Now, the Institute is looking ahead to additional conservation efforts needed to maintain other aspects of the structure, such as concrete repair.
The son of Jonas Salk, Jonathan Salk, and his wife Elizabeth Shepherd have made the lead gift for the new program to address future conservation needs, committing funds through their Charitable Remainder Trust. "The Salk Institute is not only a vital part of the legacies of Jonas Salk and Louis Kahn, it is a legacy of the highest ideals of humankind," says Salk. "Its timeless spirit and breathtaking form refer to our distant past while looking forward to the future."
Continued philanthropy will help ensure the iconic building commissioned by Jonas Salk and brought to life by Louis Kahn will endure. "Despite the wonderful success of the teak restoration, the Salk Institute will continue to need care as the years go on. Generous gifts like these help us to maintain this scientific and architectural landmark," says Elizabeth Blackburn, Salk president. "Our next project will be restoring the concrete of the buildings, which is beginning to wear."
A comprehensive conservation management plan for the long-term care of the site was also recently completed with the support of the Getty Foundation's Keeping It Modern Initiative.
"The recent conservation project undertaken by Salk and the Getty inspired us to initiate an architectural preservation fund to address the future needs of this beloved masterpiece," says Shepherd. "In doing so, we hope we are answering Jonas's call to be good ancestors."