Salk Institute enhances postdoctoral program, as Tricia Wright, PhD, joins as first postdoctoral scholar advisor
LA JOLLA—Elevating and expanding its postdoctoral program, the Salk Institute announced that Tricia Wright, PhD, has joined as its first postdoctoral scholar advisor, a newly created position responsible for overseeing the Institute's new, dedicated Postdoctoral Office.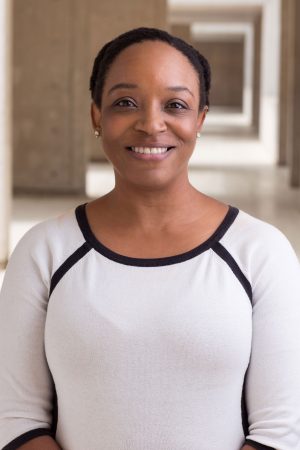 With extensive experience in this area, Wright most recently served as the director of the Office of Postdoctoral Affairs for the Indiana University School of Medicine, where she was responsible for fostering the professional development of approximately 200 postdoctoral trainees through programs, advocacy and resource development. At Salk, she will lead the way in ensuring the Institute's program fulfills its purpose of providing resources and support in myriad areas, including assisting postdocs in obtaining funding, aiding and improving existing career development programs, and identifying strategies and tools to enhance the postdoctoral experience.
"Enhancing our postdoctoral program has long been an important priority, as we seek to create an expanded infrastructure that best nurtures and supports the career advancement of this extraordinary pool of talent," says Martin Hetzer, chief science officer of the Salk Institute. "Tricia brings a wealth of experience in this area and we are delighted that she has joined to build on the efforts we have had under way and further elevate this essential program."
"The Salk Institute is one of the world's premier scientific research organizations, where many of the most brilliant scientific minds come to train and advance their careers," says Wright. "I am delighted to be joining the Salk family and look forward to further strengthening the postdoctoral program in ways that not only benefit the Institute, but also the scientific community at large."
Wright earned a BS in biotechnology from Rutgers University and a PhD in genetics and molecular biology from the University of North Carolina, Chapel Hill, and was a postdoctoral associate at Duke University. In 2014, she became director of the Office of Postdoctoral Affairs in the Indiana University School of Medicine in Indianapolis.