Patrick Hsu named an MIT Technology Review 2019 Innovator Under 35
LA JOLLA—The Salk Institute announced that Helmsley-Salk Fellow Patrick Hsu has been named to MIT Technology Review's prestigious annual list of Innovators Under 35. Every year, the media company recognizes a list of exceptionally talented technologists whose work has great potential to transform the world.
"Patrick hit the ground running when he arrived as a Helmsley-Salk Fellow in 2015," says Salk President Rusty Gage. "He has already taken CRISPR technology to the next level with an exciting RNA editing approach that targets dementia, and we look forward to many more health-changing innovations from him in the years to come. We are very proud to have him named an MIT Technology Review Innovator Under 35."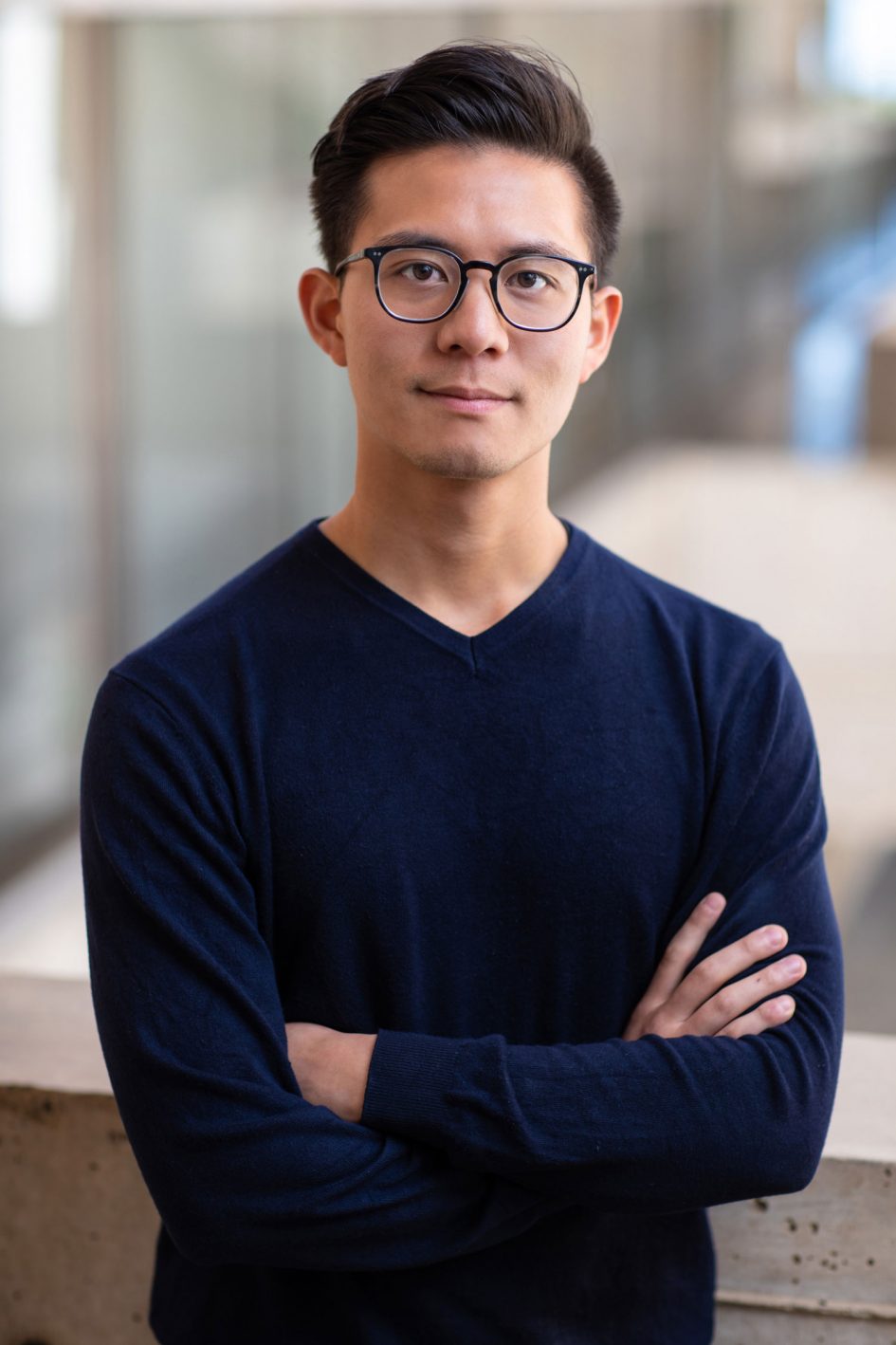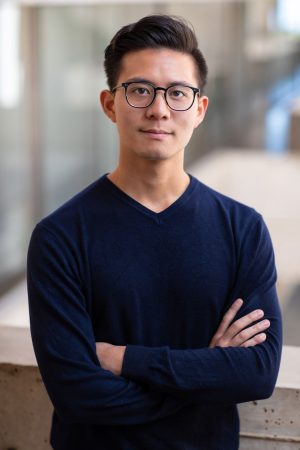 As a bioengineer, Hsu aims to understand and manipulate the genetic circuits that control brain and immune cell function for the next generation of gene and cell therapies. In 2018, he published a paper in the journal Cell describing his lab's development of a tool that targets RNA rather than DNA, and used it to correct a tau protein imbalance in cells from a dementia patient, restoring them to healthy levels. The new Salk tool, called CasRx, opens up the vast potential of RNA manipulation to genetic engineering, giving researchers a powerful way to develop new gene therapies as well as investigate fundamental biological functions.
Working with Feng Zhang at the Broad Institute of MIT and Harvard and the McGovern Institute for Brain Research at MIT, Hsu previously contributed to the early development of CRISPR-Cas9 technologies for efficient and precise genome engineering in eukaryotic cells.
Hsu, who was also named to Forbes' 30 Under 30 list, is a recipient of the NIH Director's Early Independence Award. He received his bachelor's degree from the University of California, Berkeley, and his master's degree and doctorate from Harvard University.
Gideon Lichfield, editor-in-chief of MIT Technology Review, said: "MIT Technology Review's annual Innovators Under 35 list is a chance for us to honor the outstanding people behind the breakthrough technologies of the year that have the potential to disrupt our lives. These profiles offer a glimpse into what the face of technology looks like today as well as in the future."
Learn more about this year's honorees on the MIT Technology Review website here and in the July/August print magazine, which hits newsstands worldwide on July 2. The honorees are also invited to appear at the upcoming EmTech MIT conference, MIT Technology Review's annual flagship event that offers a carefully curated perspective on the most significant developments of the year, with a focus on understanding their potential economic and societal impact. EmTech MIT will be held September 17-19, 2019 in Cambridge, Massachusetts. Click here to learn more about the event.
About MIT Technology Review:
Founded at the Massachusetts Institute of Technology in 1899, MIT Technology Review is a world-renowned, independent media company whose insight, analysis, reviews, interviews and live events explain the commercial, social and political impact of new technologies. MIT Technology Review derives its authority from the world's foremost technology institution and from its editors' deep technical knowledge, capacity to see technologies in their broadest context, and unequaled access to leading innovators and researchers. MIT Technology Review's mission is to bring about better-informed and more conscious decisions about technology through authoritative, influential and trustworthy journalism. Subscribe. Follow: Twitter, Facebook, LinkedIn, Instagram.
About EmTech MIT:
Launched in 1999, MIT Technology Review's annual flagship conference has a longstanding legacy of exploring the biggest technologies and trends of the day. On September 17-29, 2019, EmTech MIT will offer a carefully curated perspective on the most significant developments of the year, including artificial intelligence, climate adaption, personalized medicine, data security, and more. Part of the esteemed EmTech Event Series, this conference conducts a deep dive into how these technologies impact society, research, education, and life as we know it. Hosted on the MIT campus in Cambridge MA, EmTech MIT features conversations from innovators, entrepreneurs, researchers, industry leaders and some of the world's most brilliant minds. In addition, MIT Technology Review's Innovators Under 35 are all invited to appear at the event, representing the best and brightest technologists the world has to offer. Learn more.
About the Salk Institute for Biological Studies:
Every cure has a starting point. The Salk Institute embodies Jonas Salk's mission to dare to make dreams into reality. Its internationally renowned and award-winning scientists explore the very foundations of life, seeking new understandings in neuroscience, genetics, immunology, plant biology and more. The Institute is an independent nonprofit organization and architectural landmark: small by choice, intimate by nature and fearless in the face of any challenge. Be it cancer or Alzheimer's, aging or diabetes, Salk is where cures begin. Learn more at: salk.edu.