Salk Fellows Dmitry Lyumkis and Patrick Hsu receive NIH Director's Early Independence Award
LA JOLLA–Salk Fellows Dmitry Lyumkis and Patrick Hsu are among 16 scientists nationwide to receive the Director's Early Independence Award from the National Institutes of Health (NIH). The award supports junior scientists in their efforts to pursue innovative approaches to major contemporary challenges in biomedical research. Established in 2011, the Early Independence Award is part of the NIH's High-Risk, High-Reward Research program, which encourages paradigm-shifting research projects that are inherently risky and untested.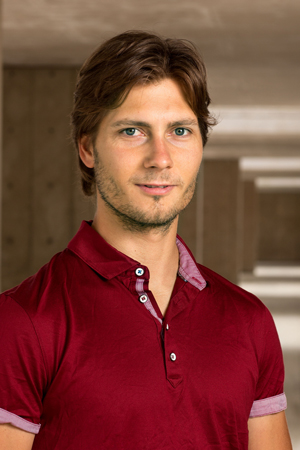 Lyumkis, who will receive $1.25 million in direct funding over five years, has made groundbreaking innovations in biological imaging using a cutting-edge technology called single-particle cryo-electron microscopy (cryoEM). CryoEM enables the visualization of large proteins and protein complexes under near-native conditions, allowing scientists to build three-dimensional models of the imaged objects.
Lyumkis will develop new methodologies to use with single-particle cryoEM to solve the structure of a particularly vexing problem in biology: a human protein complex called IKK, which plays a major role in inflammation and cancer. While the human IKK complex has long been studied, its structure is still largely unknown. Ultimately, Lyumkis' work in revealing the complex's structure–and function–will help address long-standing questions pertaining to the molecular mechanisms for how IKK complex activation leads to pro-inflammatory cellular response. It should additionally facilitate drug discovery efforts aimed at modulating IKK activity.
Hsu will receive $1 million in direct funding over the next four years to conduct his research. Hsu has played a key role in developing the CRISPR-Cas9 genome engineering technologies for efficient and precise application in human cells. Genome editing enables rapid manipulation of the genetic building blocks and architecture of biological systems, breakthroughs that are transforming biomedical research and gene therapy.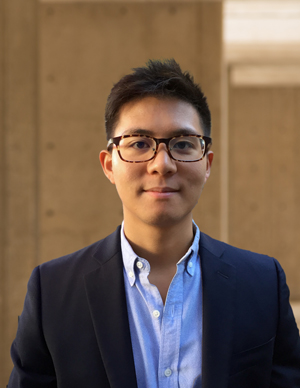 Hsu is creating and applying such bioengineering tools for the high-throughput study of genetic and epigenetic cell states. This work aims to bring novel insight and therapeutic strategies to a wide range of diseases, particularly neurodegenerative and genetic disorders.
This year, as part of the High Risk, High Reward program, NIH awarded 13 Pioneer awards, 41 New Innovator awards, eight Transformative Research awards and 16 Early Independence awards. The total funding, which represents contributions from the NIH Common Fund and multiple NIH institutes, centers and offices, is approximately $121 million.