Padres Pedal the Cause provides $2.4 million for cancer research
Proceeds will fund groundbreaking science at Salk Institute and three other organizations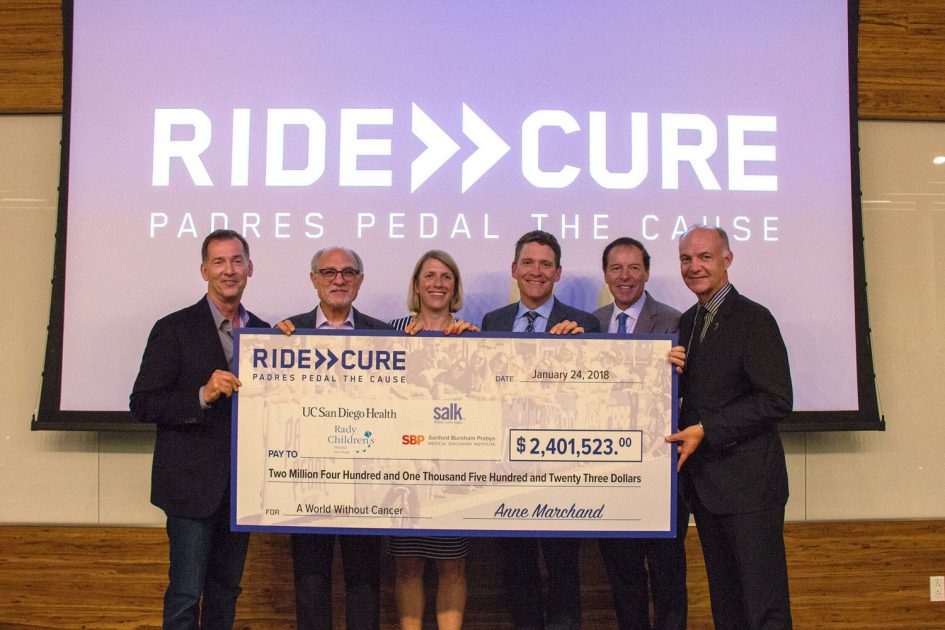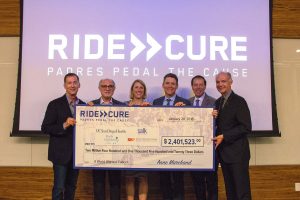 LA JOLLA—Padres Pedal the Cause has donated more than $2.4 million to support cancer studies at the Salk Institute, Rady Children's Hospital, Moores Cancer Center at UC San Diego Health and Sanford Burnham Prebys Medical Discovery Institute. The check was presented to representatives from the four organizations on January 24 and was the largest donation ever made by the grassroots organization.
Hundreds of cyclists participated in the fifth annual Pedal the Cause, which was held on November 11–12, 2017, at Petco Park. The Salk Institute team featured 18 riders and raised nearly $25,000. Proceeds from the event support innovative cancer projects with a major emphasis on collaborative, translational research that offers a clear path to clinical trials.
"Funding from Padres Pedal the Cause is already having a big impact on our ability to understand cancer and exploit its vulnerabilities," says Reuben Shaw, who directs the Salk Institute Cancer Center. "These resources mean cancer researchers at Salk collaborate with clinicians and researchers at UCSD Moores on new therapies and new insights to develop treatments of the future to root out this horrific disease."
For the past five years, Salk has been a major partner with Pedal the Cause, on both the fundraising and research sides of the equation.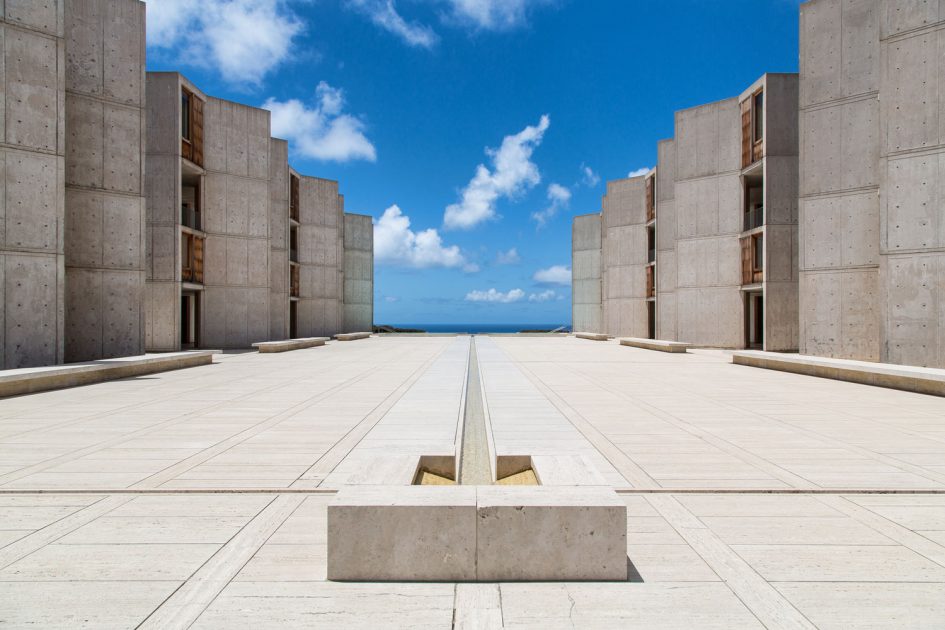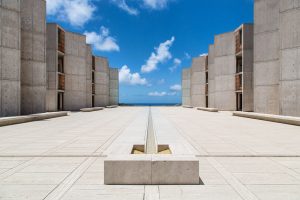 "We're fortunate to have such a strong relationship with the Salk Institute," says Pedal the Cause Executive Director Anne Marchand. "In addition to the work they do every day in the lab to advance cancer research in San Diego, they lead by example in supporting Padres Pedal with a dedicated team of riders and volunteers. We look forward to continuing to partner with Team Salk for years to come."
For researchers at Salk, and around San Diego's life sciences hub—the Torrey Pines mesa—this funding will support ongoing efforts to illuminate the basic biology that drives cancer and translate those findings into new therapies.
To date, Padres Pedal the Cause has raised more than $7 million to fund 31 cancer research projects. One of these is Salk Assistant Professor Graham McVicker's work on acute lymphoblastic leukemia (ALL), the most common childhood cancer.
Many ALL patients relapse after their initial treatments, leaving them with few therapeutic options. McVicker is collaborating with other labs to perform whole-genome sequencing on ALL tumors to identify the genetic underpinnings that can lead to relapse and find new targets for treatment.
"The research grant has helped my lab and the Dixon lab at the Salk Institute catalyze a new collaborative project to study pediatric leukemia with Dennis Kuo at Rady Children's Hospital," says McVicker. "This is our first time working on a project together, and we are excited about the potential to make new discoveries."
About the Salk Institute Cancer Center:
The Cancer Center at the Salk Institute for Biological Studies was established in 1970 and, two years later, the Salk Institute Cancer Center became one of the first National Cancer Institute (NCI)–designated basic research cancer centers in the United States. This designation recognizes the Institute's scientific rigor across its laboratory research, scientific discoveries and therapeutic cures. The Salk Institute Cancer Center, led by Reuben Shaw, comprises half of the research at the Salk Institute and includes 32 faculty members, 199 postdoctoral researchers, 41 graduate students and 101 research assistants.