Jerry Sheehan named Salk Institute's chief information officer
LA JOLLA—The Salk Institute has appointed Jerry Sheehan as the Institute's chief information officer (CIO). He will assume the position December 4. Sheehan served most recently as vice president and CIO at San Diego State University, where he led the development and deployment of information technology infrastructure and services for research, instruction, and administration.
"Jerry is a leader with a strategic vision that goes well beyond the traditional role of a CIO," says Salk President Gerald Joyce. "He has a history of enabling change through information technology innovation, leading cross-functional teams, and developing academic and private sector partnerships. We are fortunate to have Jerry join our leadership team, and I look forward to working with him as we advance biocomputation at Salk."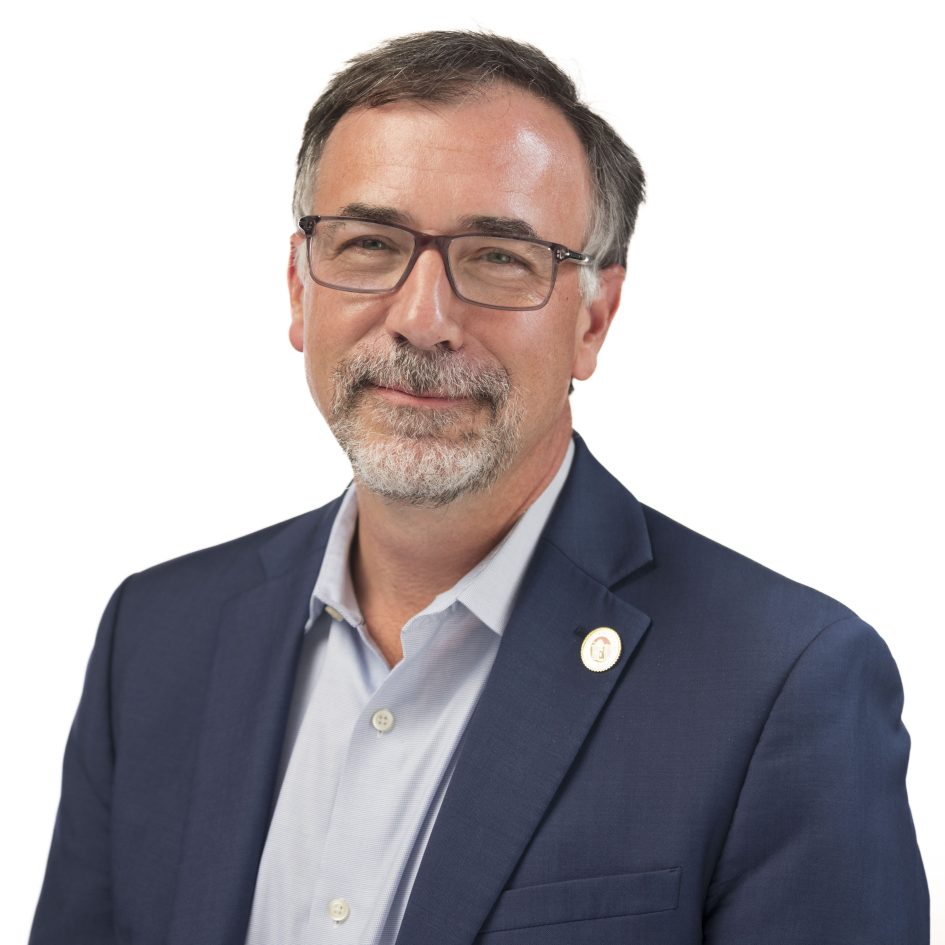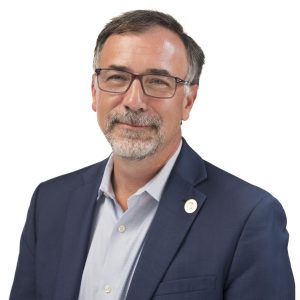 Sheehan's career spans 30 years of information technology leadership, in which he has provided foundations for innovation and efficient user-centric service delivery in research- and education-focused environments. In addition to building partnerships, he is an expert in computationally and data-intensive scientific research, cyberinfrastructure, data governance, and strategic planning. Before San Diego State University, he served as vice president and CIO at Montana State University and in various leadership roles at the University of California San Diego/California Institute for Telecommunications and Information Technology (Calit2), Purdue University, and the National Center for Supercomputing Applications (NCSA).
As Salk's CIO, Sheehan will work closely with the president, chief science officer, and other senior administrative and scientific leaders to lead technology efforts across the Institute and drive digital innovation in support of the Institute's leading-edge scientific research. By evaluating and implementing new tools, systems, and services, he will, for example, enable the data storage and analysis needs for the human brain atlas project, a massive global collaboration led in part by Salk's Professor Joseph Ecker and Research Professor Margarita Behrens.
"Apart from Salk's world-renowned scientific reputation, one of the critical attractors for me to this opportunity is the cultural foundation of collaboration at the Institute," Sheehan says. "Our collective opportunity is to extend that foundation to a new paradigm for collaboration in which IT is a partner for research, adding value to scientific discovery. This direction builds on the existing piloting done with Professor Ecker's lab, where IT specialists were at the table with scientists from the beginning, discussing goals and challenges and shaping new solutions. This evolution is taking place just as we enter the next phase shift in biomedical research, with artificial intelligence and other computational technologies beginning to revolutionize the future. I'm excited and humbled to join this effort and the Institute's broader mission to build a healthier world."
Sheehan was the first in his family to attend college, earning his BS and MS degrees in political science at Eastern Illinois University. He serves on the National Research Platform User Advisory Committee, the board of the San Diego Cybersecurity Center of Excellence, and the Higher Education Advisory Boards for Hyland, Zoom, and Cisco.