Janelle Ayres is finalist for Blavatnik National Award for Young Scientists
Salk scientist who studies infectious diseases and microbiome one of 31 researchers in running for prestigious prizes
LA JOLLA—Associate Professor Janelle Ayres is one of 31 US finalists selected to compete for the world's largest unrestricted prizes for early career researchers, the Blavatnik National Awards for Young Scientists. The Blavatnik National Awards recognize both the past accomplishments and the future promise of the most talented scientific and engineering researchers aged 42 years and younger at America's top academic and research institutions.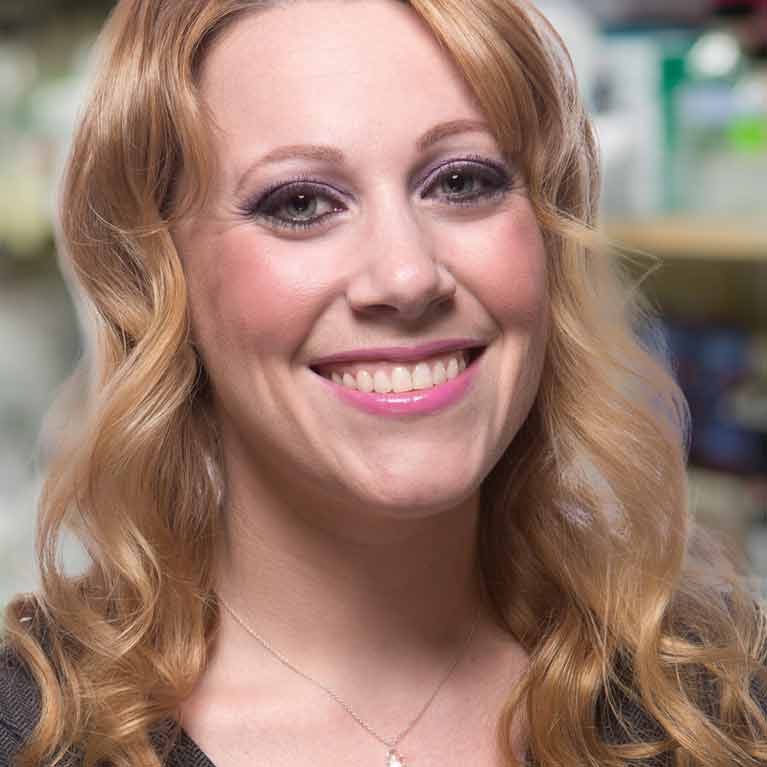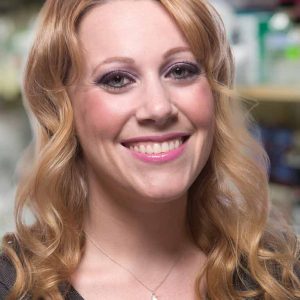 Ayres, who is a member of Salk's NOMIS Center for Immunobiology and Microbial Pathogenesis and the Helen McLoraine Developmental Chair, works at the intersection of immunology, metabolism and microbiology, studying how our bodies stay healthy during infections. She takes an innovative approach grounded in mathematical and evolutionary predictions to understand how bacteria have evolved ways to promote our health in order to develop new therapies for treating diseases.
Ayres' pioneering research on host-pathogen interactions is redefining our definition of health. In pivotal work, Ayres discovered that microbes have evolved mechanisms to promote the health of the host to support their own survival, revealing a beneficial role for microbes in maintenance of host health. Her revelation of an entirely new set of defense mechanisms likely will lead to novel therapies that bacteria won't be able to evolve resistance to (unlike antibiotics). Ultimately, by leveraging those damage-control mechanisms, Ayres aims to develop new and effective treatments for infectious and noninfectious diseases, such as pathologies associated with cancer and aging.
Ayres was selected as a finalist from among 286 outstanding faculty-rank researchers nominated by 146 institutions across 42 states. Three Blavatnik National Laureates – one each in the categories of Life Sciences, Chemistry, and Physical Sciences and Engineering — will be announced on June 27, 2018. The 2018 Blavatnik National Laureates and Finalists will be honored at the Blavatnik National Awards on Monday, September 24, 2018, at the American Museum of Natural History in New York City.
The Blavatnik Awards, established by the Blavatnik Family Foundation in the United States in 2007 and administered by the New York Academy of Sciences, began by identifying outstanding scientific talent in New York, New Jersey and Connecticut. The Blavatnik National Awards were inaugurated in 2014 and, in 2018, the awards were expanded to include young scientists in the United Kingdom and Israel. By the close of 2018, the Blavatnik Awards will have conferred prizes totaling $6.6 million, honoring 271 outstanding young scientists and engineers.