Gerald Joyce to become next president of the Salk Institute
Joyce succeeds Rusty Gage, who will return to his lab following a transformative leadership tenure
LA JOLLA—The Salk Institute has named Gerald Joyce as its next president, following an extensive, six-month search process. Having served as the Institute's senior vice president and chief science officer since July, Joyce will succeed Rusty Gage, who will return to his lab full-time following a transformative leadership tenure that strengthened the Institute scientifically, culturally and organizationally.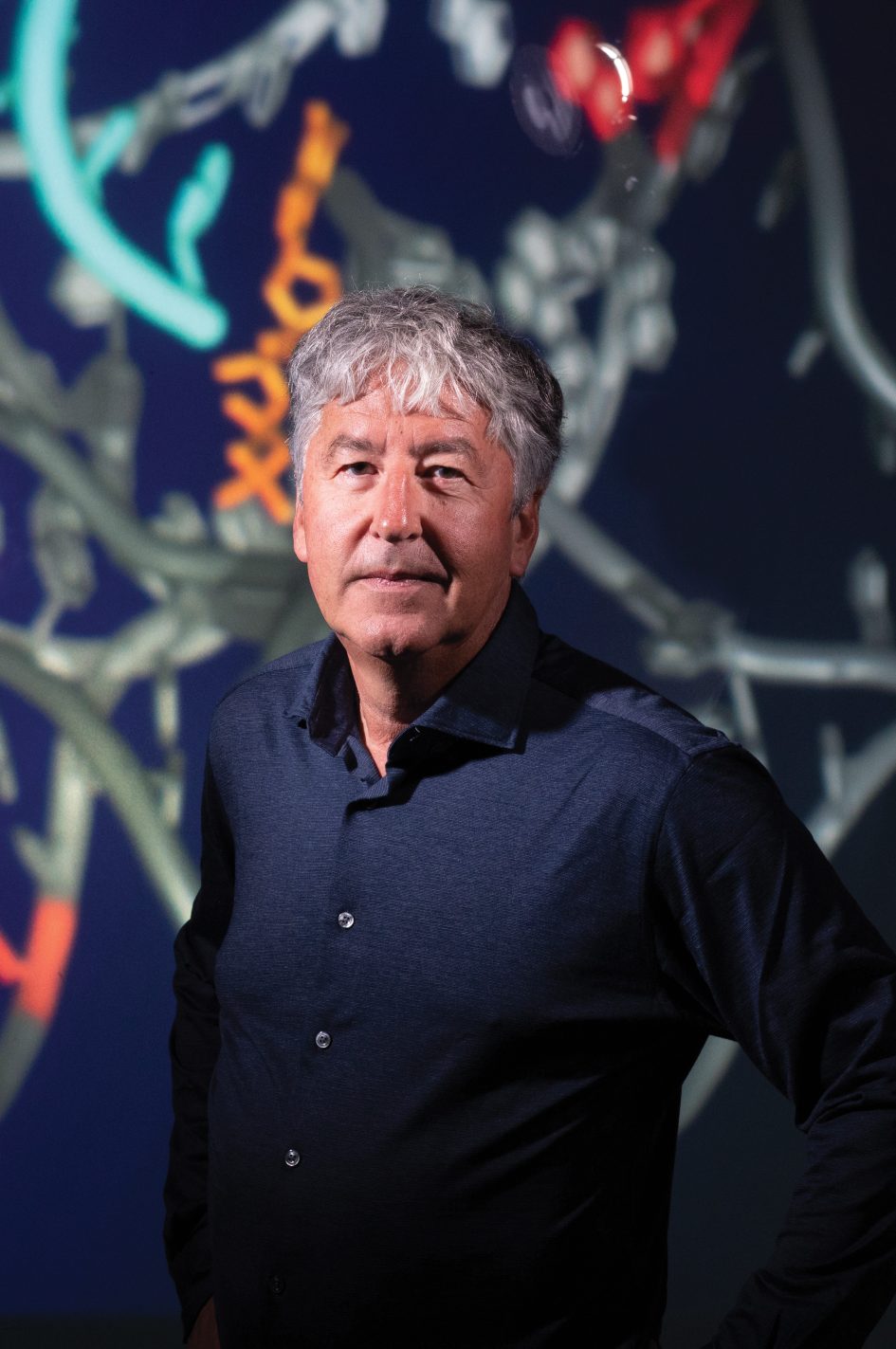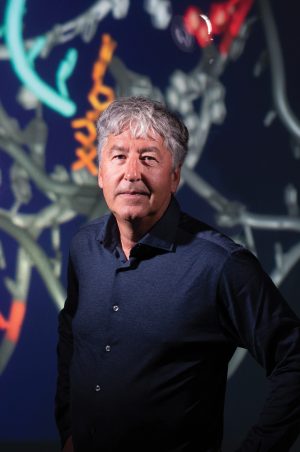 "As we consider the legacy of Rusty's presidency, perhaps the most indelible mark will be his remarkable success in fostering a much more unified, collaborative and inclusive community within our campus—having established Salk's first Office of Equity and Inclusion, facilitated greater partnership and trust between faculty and administration, and, of course, helped to deftly steer the Institute through the unprecedented challenges of the COVID-19 pandemic," said Marna C. Whittington, chair of Salk's Board of Trustees. "Salk is now exceptionally well-positioned to engage in a seamless leadership transition and advance its life-changing mission at a time when the need for the breakthrough discoveries for which the Institute is internationally renowned is as urgent as ever.
"Among a large and diverse pool of extraordinary candidates, Jerry's unique combination of scientific, administrative and leadership experience, which he leveraged to swift impact as CSO, along with his inspiring vision for a future built on forward-looking scientific opportunity, a strengthened financial foundation and deep commitment to diversity, equity and inclusion, made him an outstanding choice to lead Salk into its next chapter," she added.
"It has been an honor and privilege to be part of a journey of tremendous growth, evolution and progress at Salk, as we've worked to be faithful stewards of a mission focused on bringing out the best in science and each other," said Gage. "I want to thank our board, faculty, administration and staff and the Salk community at-large for the trust and faith you've placed in me to lead the Institute during this critical time. As I pass the baton, I have every confidence that our momentum will continue and, indeed, build under the extremely capable leadership of Jerry Joyce, whose multitude of professional accomplishments are only eclipsed by the magnitude of his personal character."
"Through a robust and thoughtful process, the search committee was fortunate to have the opportunity to consider an array of highly qualified scientific luminaries to serve as our next president," said Tanya Sharpee, faculty leader of Salk's Academic Council. "Beyond his remarkable professional and scientific accomplishments, and what he already has accomplished during his tenure as chief science officer, Jerry passionately embraces a 'one-Salk' mindset. With a boundless energy about the enormous possibility ahead, he understands the greater our connectivity and collaboration, the greater impact we will have—together."
"Jerry is a brilliant research scientist and a natural next president of the Salk Institute," said Jay Bradner, MD, former president of the Novartis Institutes for BioMedical Research. "Building a renowned career in basic research investigation, and his recent contributions to therapeutics science, Jerry will surely inspire both fundamental and translational research. A gifted communicator and passionate mentor, he will serve and support the development of early career scientists with enthusiasm, wisdom and grace."
Over the course of his distinguished career, Joyce has served as the Dean of the Faculty at The Scripps Research Institute and Director of the Genomics Institute of the Novartis Research Foundation (GNF), in addition to maintaining a lab at Salk since 2017. The recipient of numerous prestigious awards, he is a member of the U.S. National Academy of Sciences, the U.S. National Academy of Medicine, the American Academy of Arts and Sciences, and the Royal Swedish Academy of Sciences.
"I am deeply honored to take on this role at what is an auspicious time for the Institute," said Joyce. "With our incredibly talented team of scientists and administrators, we will continue to be a world leader in making high-impact scientific discoveries and forging new pathways for innovation across the biological sciences."
Joyce graduated with a BA from the University of Chicago in 1978 and both an MD and PhD from the University of California San Diego in 1984. He completed his postgraduate medical training at Mercy Hospital in San Diego and postdoctoral research training at the Salk Institute before launching his independent research program in 1989.