The Salk Institute will be closed on Monday, February 20th, in observance of President's Day
---
The Salk Institute continues to be acclaimed by architecture critics as one of the world's boldest structures. Completed in 1965 and now designated a historical site, the Institute fulfills founder Dr. Jonas Salk's vision of a facility with open, unobstructed laboratory interiors set in a dramatic location that inspires creativity among its researchers. The Institute rests on coastal bluffs in La Jolla, California, 350 feet above the Pacific Ocean on a 27-acre site donated by the City of San Diego. For more information about the history of the Salk Institute please click here».
Please expect to see extensive scaffolding around the building and major construction during tours occurring between September 1, 2015, and June 1, 2017.
Click here for scaffolding photo»
The Salk Institute is more than 50 years old now, a historic milestone for a campus that is revered around the world as a modern architectural treasure. The buildings are generally in terrific condition, but the teak is the weakest component of the materials used in its construction and thus aging the most quickly. The Salk Institute has partnered with the Getty Conservation Institute (GCI) to develop the Teak Fenestration Conservation Program, which will follow international best-practices in conservation, restoration and replacement of the building structures. The project offers Salk an opportunity to be proactive in maintaining and conserving the teak for the next 50 years. We thank you for your understanding and patience as we work to conserve the integrity of the Salk Institute.
---
Salk is pleased to offer a guided architecture tour, Monday through Friday at Noon. The one-hour tours are led by trained and knowledgeable docents. Advance online reservations are required for all Salk architecture tours. For more information please visit our Frequently Asked Questions page. For additional questions please contact Salk tours at tours@salk.edu or (858) 453-4100, x1287, weekdays 8:30 a.m. – 4:00 p.m.
At 11:30 a.m. on Mondays, Wednesdays, and Fridays, the Salk Institute is pleased to offer a free "Meet a Scientist" talk. While the talk is open to the public, all tour guests are encouraged to arrive early to enjoy an interesting and educational chat about the latest scientific discoveries at the Institute with a Salk researcher.
Salk Public Tour Pricing
Adults: $15
Students (w/ ID), Seniors (65 and older), and Military: $10
Children 12 and under: Free
Click here for Private Group Tour pricing
The Salk Institute is a not-for-profit 501-c3 research institute and all proceeds from the Architecture tour program support the Institute's wide-ranging scientific inquires that have yielded a steady flow of life-changing discoveries.
---
Louis Kahn: The Power of Architecture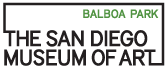 November 5, 2016 through January 31, 2017 at the San Diego Museum of Art
Louis Kahn: The Power of Architecture is the first retrospective of Kahn's work in two decades, presenting over 200 objects related to Kahn's selected buildings and projects in the form of architectural models, plans, original drawings, photographs, films and more. With complex spatial compositions and a mastery of light, Louis Kahn's architecture is regarded as a touchstone of 20th century modernism. Dignified, beautiful, and imbued with a powerful universal symbolism, Kahn's designs remain a testament to his belief that architecture should be monumental and spiritually inspiring. Among his most famous works are the Salk Institute in La Jolla, CA; the Kimbell Art Museum in Forth Worth, TX; and the National Assembly Building in Dhaka, Bangladesh.
At The San Diego Museum of Art, Louis Kahn: The Power of Architecture will be accompanied by Shape, Shadow, Space, an exhibition of architectural photography from students of the Woodbury University School of Architecture. For more information and to purchase tickets for the exhibition, please contact the San Diego Museum of Art at http://www.sdmart.org/ or (619) 232-7931.