Monday, May 21, 2018 5 –7 p.m.
Conrad T. Prebys Auditorium at Salk
Join us for a presentation on cutting-edge discoveries by two of Salk's distinguished researchers.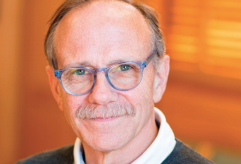 Highlights of discoveries from the past year
Rusty H. Gage, PhD
Interim President
Professor, Laboratory of Genetics
Vi and John Adler Chair for Research on Age-Related Neurodegenerative Disease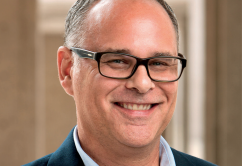 Plants, Climate Change, Carbon, Cork and You!
Joe Noel, PhD
Professor and Director, Jack H. Skirball Center for Chemical Biology and Proteomics
Howard Hughes Medical Institute Investigator
Arthur and Julie Woodrow Chair
---
Our own health and that of future generations lies not just in medical advances, but more importantly scientific advances to solve larger issues of planetary health. With a current population of over 7.5 billion carbon-based people, the demand for natural resources is on track to dramatically alter our climate for our children and future generations. Plants hold the key to sustainability for current and future generations. Salk science is now being used to focus attention on these global issues. Our plant biology program will generate new technologies to intelligently solve this global crisis.