Each month the Salk e-newsletter ends with a stunning photo to take your desktop on a journey into scientific discoveries. Pick your favorite images, and download them as your Zoom background or desktop wallpaper.
This month's images come from various press releases from Salk scientists in the Belmonte, Gage and Wahl labs.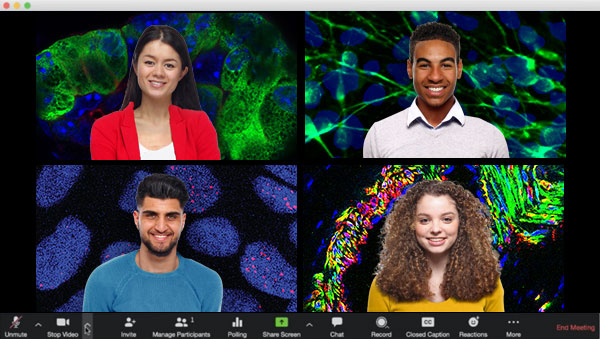 Zoom Background
Installing your background is easy:
Click on the link below.
Right click image and select "Save Image".
Select "Virtual Background" from your Zoom settings and select the image.