Salk scientist Ronald Evans receives a 2020 NOMIS Distinguished Scientist Award
LA JOLLA—Salk Professor Ronald Evans, Howard Hughes Medical investigator and director of Salk's Gene Expression Laboratory, has been awarded a 2020 NOMIS Distinguished Scientist and Scholar Award by the NOMIS Foundation, a Swiss foundation that supports high-risk basic research. The award, which totals $2.5M, recognizes scientists for their "outstanding contributions to the advancement of science and human progress through their pioneering, innovative and collaborative research," according to NOMIS. The award will enable Evans to decode how different parts of the body, including the brain, endocrine glands, gut, liver, immune cells and the microbiome, cooperate to maintain health.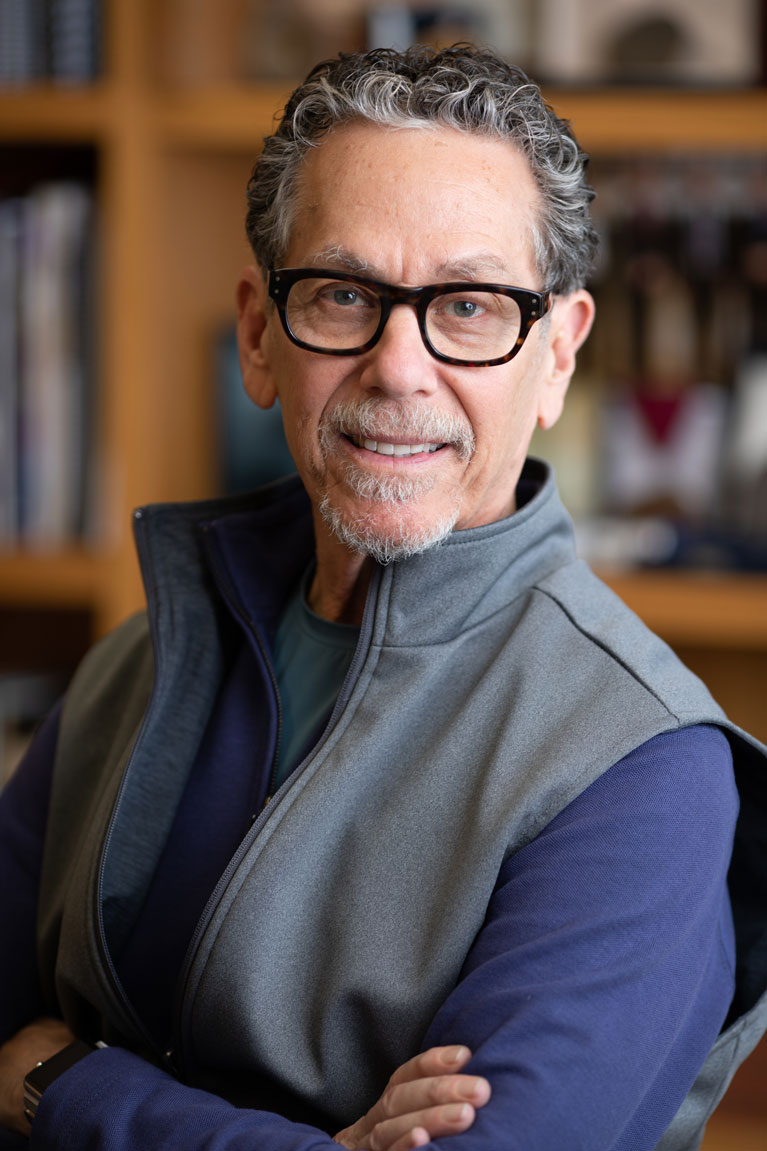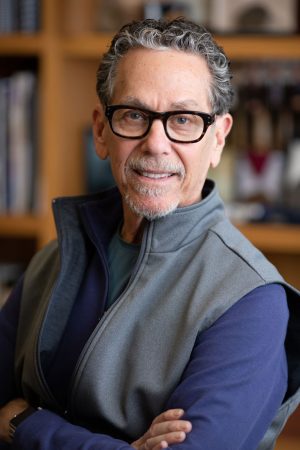 Evans is a member of Salk's NOMIS Center for Immunobiology and Microbial Pathogenesis, which was launched in 2008 as part of what is today a longstanding alliance with the NOMIS Foundation. The center aims to shed light on the molecular mechanisms that cause infectious diseases, define key molecules involved in the body's response to injury and infection, elucidate the rules of engagement between the body's microbiome and immune system, and understand why inflammatory processes spin out of control under some circumstances. Salk trustee Markus Reinhard is managing director of the NOMIS Foundation.
"We are grateful to NOMIS for recognizing Ron's contributions to science as well as for supporting his interdisciplinary approach to better understanding how organs communicate with one another," says Salk President Rusty Gage. "Ron's Science of Health project could lead to new preventative strategies for diabetes, cancer and neurodegenerative disorders such as Alzheimer's. We are very proud to have Ron as a member of NOMIS for the Salk community."
Evans is known for revolutionizing the fields of endocrinology and metabolism, and for producing novel classes of drugs that act on genes. He discovered a "superfamily" of 48 genes called nuclear hormone receptors (NRs), that respond to steroid and thyroid hormones, vitamins A and D, as well as to dietary fats and bile acids. This led to the unifying theory of hormone action in which gene networks control body physiology from embryonic development to adulthood. Evans identified novel NRs involved in inflammation, cancer, diabetes and the creation of new brain cells (neurogenesis).
He also first identified exercise mimetics, molecules sometimes collectively called "exercise in a pill." By acting on  mitochondria, the power houses of the cell, exercise mimetics confer the benefits of fitness without training. And by improving physical endurance, they also lower inflammation, promote weight loss, lower blood sugar and enhance memory.
The NOMIS-funded project, called "The Science of Health: A New Perspective for Treating Disease," seeks to understand organ communication by exploring the use of exercise mimetics to prevent neurodegenerative diseases. It will also examine the interplay between immune responses and the gut microbiome; the protective effects of vitamin D against liver damage; and how stimulating NRs "locally" in the gut acts "globally" on the liver and pancreas to manage diabetes and metabolic disease.
Evans earned his BA in bacteriology and PhD in microbiology and immunology from the University of California, Los Angeles, and completed his postdoctoral fellowship at Rockefeller University. He has received numerous accolades, including the Wolf Prize in Medicine, the Albany Medical Center Prize in Medicine and Biomedical Research, the Canada Gairdner Foundation International Award, the Albert Lasker Award for Basic Medical Research, the March of Dimes Prize and the Keio Medical Science Prize. He is a member of the National Academy of Sciences and the National Academy of Medicine, and holds the March of Dimes Chair in Molecular and Developmental Biology at Salk.
About NOMIS:
NOMIS supports and enables insight-driven science across all disciplines, focusing on researchers who put forth bold new ideas, exhibit a pioneering spirit and seek to inspire the world around them. Their vision is to "create a spark" in the world of science by enabling pioneering research in the natural sciences, social sciences and the humanities that benefits humankind and our planet.
About the Salk Institute for Biological Studies:
Every cure has a starting point. The Salk Institute embodies Jonas Salk's mission to dare to make dreams into reality. Its internationally renowned and award-winning scientists explore the very foundations of life, seeking new understandings in neuroscience, genetics, immunology, plant biology and more. The Institute is an independent nonprofit organization and architectural landmark: small by choice, intimate by nature and fearless in the face of any challenge. Be it cancer or Alzheimer's, aging or diabetes, Salk is where cures begin. Learn more at: salk.edu.