Salk Institute welcomes human resources executive Dennis Driver as new trustee
LA JOLLA—The Salk Institute Board of Trustees welcomes its newest member, Dennis Driver. Chaired by Daniel C. Lewis, the Salk Board helps drive the direction of the world-renowned biological research facility founded by polio vaccine pioneer Jonas Salk in 1960.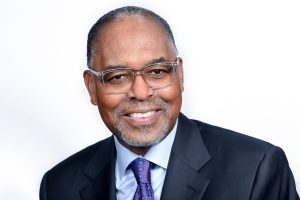 Driver brings a wealth of experience in business and human resources to Salk's board. He is senior vice president and chief human resource officer for Theravance Biopharma, Inc., where he's known for his innovative approach, sense of urgency and entrepreneurial spirit. Driver is an avid proponent of diversity and inclusion.
Prior to joining Theravance, Driver served as vice president of human resources for three distinct Johnson & Johnson operating companies from 2001 to 2007. Before that, he served as director of human resources for several technology companies, one involving a five-year assignment in Europe. Driver also served as a commissioned officer in the United States Marine Corps.
Among other positions, Driver is the chairman of the board of trustees of Stillman College, a director on the foundation board of the Marine Corps Recruit Depot Museum, and a member of the advisory board of Lynx Technology. He is also a former member of the boards of Ronald McDonald House, Healing Journeys, and Resource Area for Teaching. In addition, he is a silver life member of the National Association for the Advancement of Colored People.
Driver earned a bachelor's degree (summa cum laude) in business administration from Stillman College.