Salk Institute receives Charity Navigator's highest rating for twelfth consecutive time
LA JOLLA—For the twelfth consecutive time, the Salk Institute has earned the highest ranking—4 out of 4 stars—from Charity Navigator, America's largest independent charity and nonprofit evaluator. The coveted ranking indicates the Salk Institute has demonstrated strong financial health and commitment to accountability and transparency, outperforming most other charities in the United States with respect to executing best fiscal practices and carrying out its mission in a financially efficient way.
Charity Navigator's data-driven analysis of US charities provides philanthropists with a way to recognize nonprofits that provide greater accountability, transparency, and concrete results. Only 25 percent of organizations evaluated by Charity Navigator receive the four-star rating.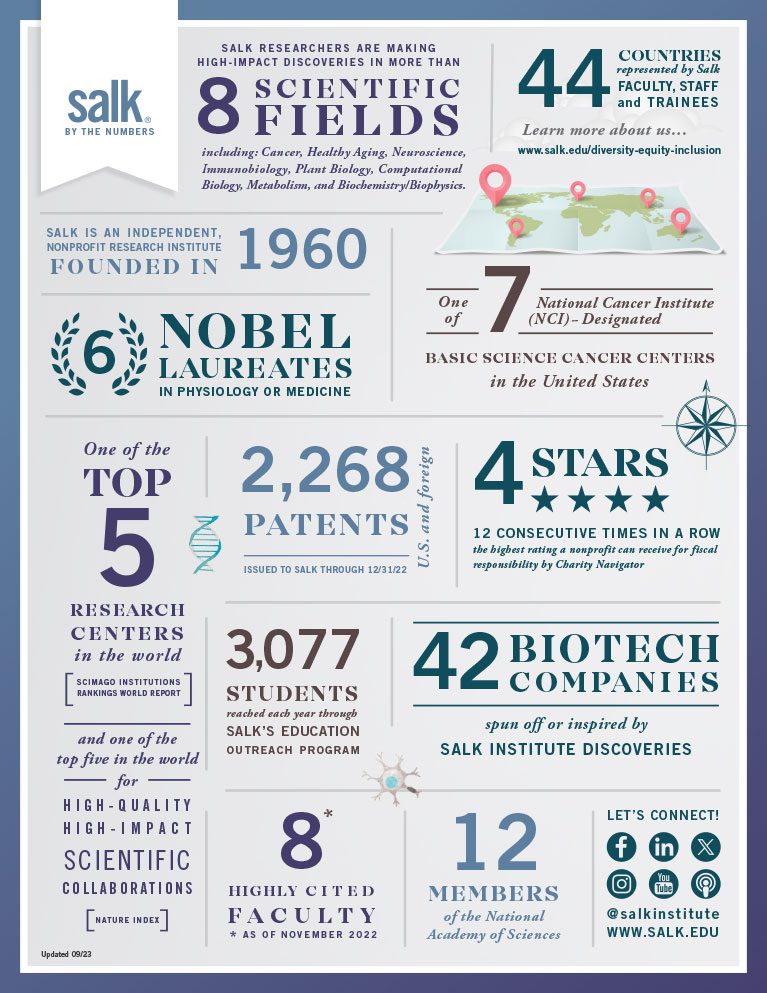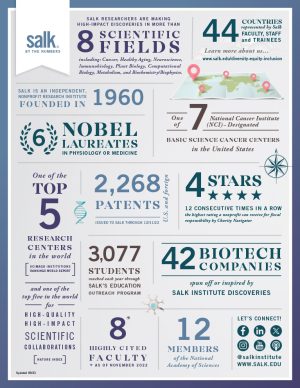 "We are honored to receive this highly regarded distinction and send our thanks to Charity Navigator for its unbiased assessment of the Salk Institute," says Bryan Robinson, Salk's vice president of External Relations. "What this means is that our supporters can be confident that their generosity truly drives our pursuit of high-impact science."
Since receiving its previous four-star rating from Charity Navigator in 2022, Salk's philanthropy team has further bolstered its commitment to donors, adding positions dedicated to faculty relations, community engagement, stewardship, and fundraising to enhance diversity, equity, and inclusion.
These commitments coincide with Salk's seven-year, $750 million Campaign for Discovery: The Power of Science—an effort to attract the people and build the technology and space necessary for innovation in six critical areas: healthy aging, cancer, plant biology, computational biology, neuroscience, and immunobiology. As part of the Campaign, the Institute plans to build the 100,000-square-foot Joan and Irwin Jacobs Science and Technology Center.
"We are delighted to provide the Salk Institute with third-party accreditation that validates their operational excellence," says Michael Thatcher, president and CEO of Charity Navigator. "The four-star rating is the highest possible rating an organization can achieve. We are eager to see the good work that Salk is able to accomplish in the years ahead."