Salk Institute launches collaboration with Autobahn Labs to accelerate drug discovery
LA JOLLA—The Salk Institute and Autobahn Labs, an early-stage drug discovery incubator, will work together to identify and advance promising initial scientific discoveries through the preliminary steps of drug discovery and development. Autobahn Labs will invest up to $5 million per project for Salk discoveries that require access to drug development expertise and state-of-the art capabilities.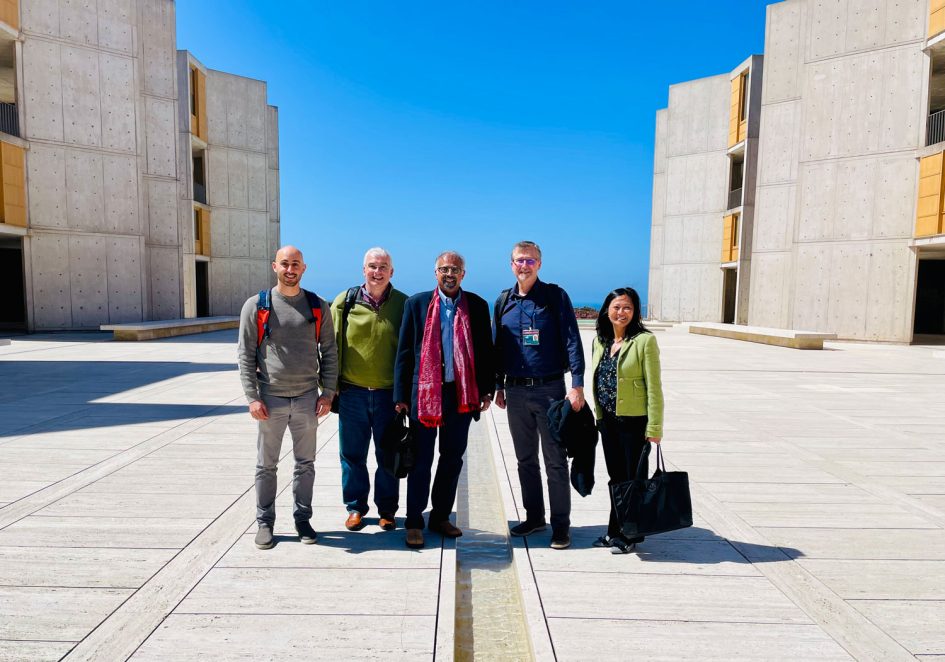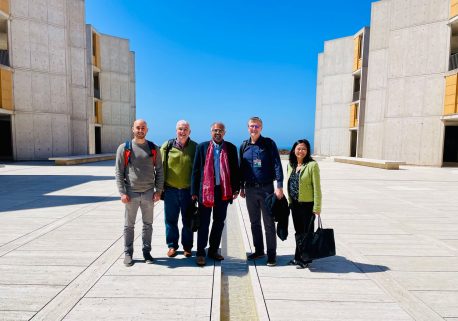 "The strategic and operational support provided by Autobahn Labs will allow us to move forward at an accelerated pace to translate scientific discoveries into new therapeutics," says Salk Institute President Gerald Joyce. "The beauty of this collaboration is that the most promising findings across different areas of research at Salk will have the opportunity to move from the bench to the development of clinical drug candidates. We hope that this collaboration will lead to new therapeutic options for many areas of unmet medical need."
Autobahn Labs invests earlier than traditional venture financing models, providing intellectual, financial, and physical capital to advance new scientific discoveries from novel concept to preclinical drug candidate, with the goal of creating companies foundationally enabled by Salk science. As an added benefit, Salk trainees will have opportunities to learn about the processes of drug discovery, development, and commercialization.
"I'm thrilled to be adding Salk as our newest partner," says Thomas Novak, chief scientific officer of Autobahn Labs. "The rigor and potential of the research being performed at Salk offers a solid foundation for breakthrough drug discoveries that I believe will enable us together to discover new therapeutic molecules with the potential to transform the lives of patients."
About the Salk Institute for Biological Studies:
Unlocking the secrets of life itself is the driving force behind the Salk Institute. Our team of world-class, award-winning scientists pushes the boundaries of knowledge in areas such as neuroscience, cancer research, aging, immunobiology, plant biology, computational biology, and more. Founded by Jonas Salk, developer of the first safe and effective polio vaccine, the Institute is an independent, nonprofit research organization, and architectural landmark: small by choice, intimate by nature, and fearless in the face of any challenge. Learn more at www.salk.edu.
About Autobahn Labs:
Some of the greatest innovations in medicine have originated in academic laboratories—modalities and therapies that have transformed patient care. But for every promising new approach that moves to the clinic, many more remain latent, waiting to be identified or resourced. Autobahn Labs is a new model in the acceleration of early-stage drug discovery and development. In partnering with academic institutions and scientists, we help to identify the most promising early-stage research projects that can spark the development of meaningful new therapies for patients.