Salk Institute appoints Steven Johnson as Senior Director of Communications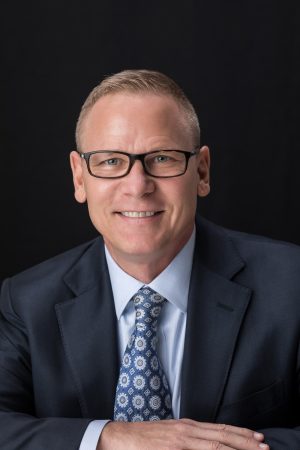 LA JOLLA—The Salk Institute for Biological Studies announced the hiring of Steven Johnson as its Senior Director of Communications to manage the communications and multimedia relations teams and to serve as the communications liaison to the Salk President.
"Steven's experience in public relations, marketing, management, writing, and internal and external communications is both broad and deep," says Salk Vice President for External Relations Rebecca Newman. "His reputation for professionalism and sincere collegiality is widely recognized, and we are truly fortunate to have him join the Salk family."
Johnson recently completed 10 years of service as the Vice President, Public Affairs, for the San Diego Convention Center Corporation. In that role, reporting to the CEO, he served as the Corporation's primary spokesperson and provided strategic counsel and communications support to senior leadership. Johnson was responsible for the development of all communications and messaging to proactively educate elected officials and other key stakeholders to positively shape public policy, build the Corporation's brand, and promote organizational awareness in the broader community. His former associates at the Convention Center regard him as a highly skilled leader and manager and a great colleague.
Prior to moving to San Diego from the Northwest, Johnson served as the Director of Public Policy and Communications for the Northwest AIDS Foundation. In that role he advanced public policy initiatives as a co-chair of the Governor's Advisory Council on HIV/AIDS and was instrumental in securing increased funding for HIV/AIDS care, research, prevention, and drug assistance programs. He also served as a public affairs and communications consultant for a range of public and private sector clients, including Hewlett-Packard, Inc.; the Levi Strauss Foundation; Kaiser Family Foundation; Alliance Healthcare Foundation; and the Black AIDS Institute (formerly called the African-American AIDS Policy and Training Institute).
Johnson earned his bachelor of science in marketing from the University of Oregon and his master's in public administration from San Diego State University.