Grammy legend David Foster & Friends headline at 22nd Symphony at Salk
LA JOLLA—The Salk Institute will celebrate 22 years of Symphony at Salk, its signature concert under the stars, with Grammy-winning songwriter, composer and producer David Foster and the incomparable San Diego Symphony on Saturday, August 26.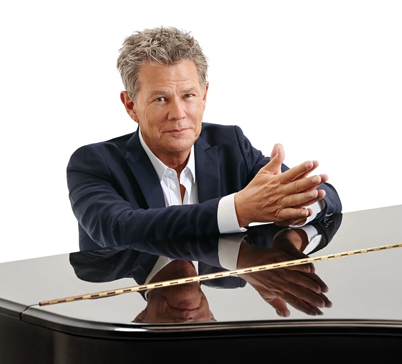 The gala evening concert will showcase Foster, a 16-time Grammy award winner, performing with his talented cast of musical friends. A keen spotter of talent, Foster has helped discover and launch the careers of Celine Dion, Josh Groban, and Michael Bublé, to name a few.
Individual tickets for Symphony at Salk are $400 and include a champagne reception and gourmet dinner along with immersive entertainment on the unforgettable Louis Kahn-designed architectural landmark overlooking the Pacific.
All proceeds support the Salk Institute's wide-ranging scientific inquiries that have yielded more than 50 years of life-changing discoveries. The Institute, an independent nonprofit, embodies founder Jonas Salk's mission of understanding the foundations of biology to seek new insights in neuroscience, genetics, immunology, plant biology and more. Its internationally renowned and award-winning scientists directly influence areas as diverse as cancer, Alzheimer's disease, Parkinson's disease, aging, diabetes, ALS, schizophrenia, autism, spinal cord injuries, crop yields and world hunger. Proceeds also support Salk's award-winning educational outreach program that has helped generations of students discover their passion for research and explore careers in science.
Tickets go on sale July 5 and can be purchased online at www.salk.edu/symphony. For more information, call (858) 597-0657.