Gerald Joyce elected to Royal Swedish Academy of Sciences
LA JOLLA—Salk Professor Gerald Joyce, a pioneer in the field of in vitro evolution, has been elected to the prestigious Royal Swedish Academy of Sciences as a foreign member. The Royal Swedish Academy's approximately 460 Swedish and 175 foreign members together represent some of the world's foremost experts in the sciences.
"Jerry's contributions to our understanding of the origins of life, and to the evolution of the molecules that sustain it—DNA and RNA—are immeasurable," says Salk President Rusty Gage. We could not be happier about his well-deserved election to the Royal Swedish Academy of Sciences as a foreign member."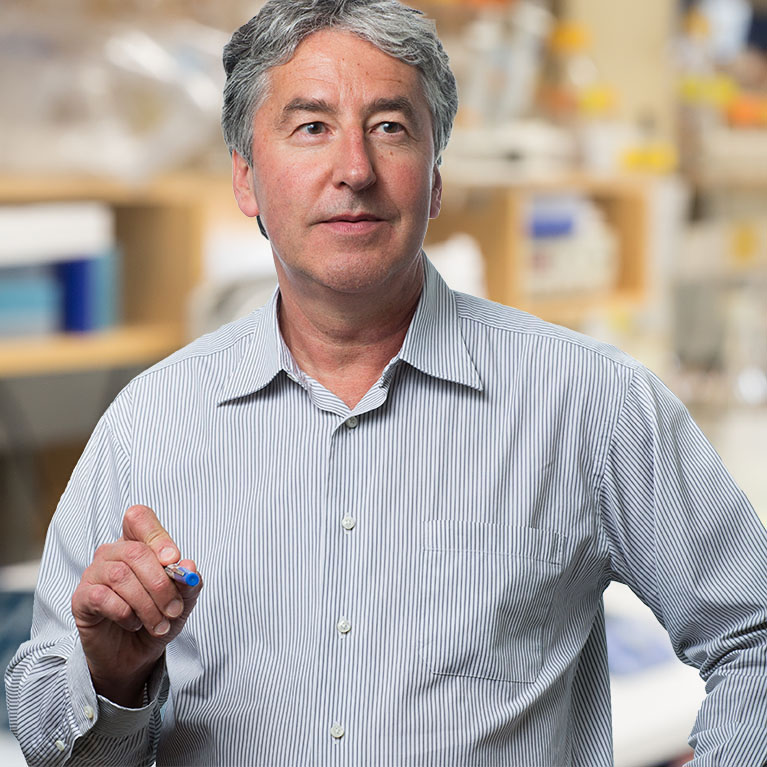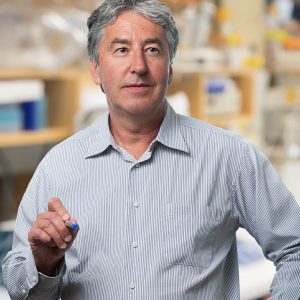 Joyce, who is a member of Salk's Jack H. Skirball Center for Chemical Biology and Proteomics, is known for his work to decipher the origins of the code of life. Although we can't know exactly how the first genetic molecules (DNA and RNA) developed 4 billion years ago, re-creating plausible facsimiles in the lab may give some insight into early evolutionary processes as well as how to design synthetic RNA molecules for therapeutic uses in diseases such as cancer, immune defects and viral infection.
Joyce uses biochemical techniques to explore the potential of RNA to serve as a catalyst in critical reactions and to search for RNA enzymes that have the ability to bring about their own replication. His laboratory has learned to develop RNA- and DNA-based evolving systems that operate entirely in test tubes. They can carry out many "generations" of in vitro evolution, allowing them to evolve nucleic acid enzymes at a much faster pace than in nature. This allows Joyce's team to devise molecules whose function is to disrupt disease-related pathways.
A member of the U.S. National Academy of Sciences, the U.S. National Academy of Medicine and the American Academy of Arts and Sciences, Joyce is the recipient of numerous awards including the Herbert W. Dickerman Award, the Hans Sigrist Prize, the H. C. Urey Award, the Dannie Heinemann Prize and the National Academy of Sciences Miller Award.
About the Royal Swedish Academy of Sciences:
The Royal Swedish Academy of Sciences was founded in 1739 and is an independent non-governmental organisation, whose overall objective is to promote the sciences and strengthen their influence in society. The Academy promotes science of the highest quality by fostering development and innovation in Swedish research. It enhances the status of science in society by drawing attention to key social issues, examining them in scientific terms and communicating the results, and joins in cooperation on global issues, with the aim of being an international scientific proponent of sustainable development.