Distinguished neuroscientist Kay Tye to join Salk Institute
LA JOLLA—The Salk Institute announced that distinguished neuroscientist Kay Tye will join the Salk faculty in January 2019 as a full professor. She is currently an associate professor in the Department of Brain and Cognitive Sciences, Picower Institute for Learning and Memory, at the Massachusetts Institute of Technology (MIT).
"Kay is one of the world's leading neuroscientists, having made trailblazing discoveries and earned a reputation for scientific boldness, collaboration and a strong approach to mentoring the next generation of scientists," says Salk President Rusty Gage. "And with Salk at the forefront of emerging efforts to better understand the mysteries of the brain, Kay's approach will bring new and important opportunities for fundamental discoveries."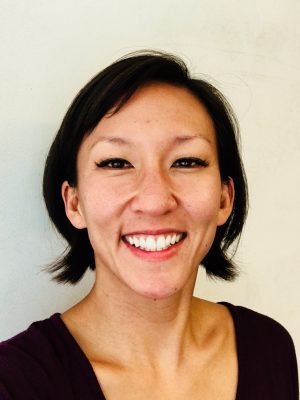 The brain is, in many ways, one of the last frontiers of science. The Salk Institute's history of discoveries—in everything from Alzheimer's to motor disease—has helped lay the foundation for a new understanding of neuroscience. Salk labs have pioneered entirely novel technologies that have been adopted by labs around the world, such as viral tracing, sonogenetics, new computational algorithms and stem cell-based models. These techniques and other advances are helping to explore areas ranging from motor diseases, such as Parkinson's and ALS; neurodegenerative diseases, including Alzheimer's; and neurodevelopment, learning, anxiety and fear. By combining these approaches, Salk teams are decoding the brain and making rapid progress toward preventing and treating neurological disease.
"Salk is one of the world's preeminent institutes for neuroscience, with an extraordinary track record for discovery. It will provide a collaborative environment in which my research will continue to thrive in line with my philosophy," says Tye. "Basic science research toward understanding how the brain assigns positive or negative valence to environmental stimuli, including social stimuli, will be the key to unlocking the mysteries of psychiatric diseases, such as addiction, anxiety and depression."
Tye joins Salk's mission by focusing on a wide variety of cutting-edge technologies and approaches to better understand the brain's circuitry underlying emotion and motivation. Her discoveries are helping to pave the way for more targeted and efficient treatments for brain disorders, such as addiction-related behaviors, attention-deficit disorder (ADD), anxiety and depression. For example, she employs techniques in optogenetics—the use of light to manipulate neurons—to control groups of brain cells in mice to alter behavior related to anxiety and social interaction. She has also examined how emotional states such as increased anxiety might increase the propensity for substance abuse by facilitating long-term changes associated with reward-related learning.
"I am also looking forward to joining an institute that continues to be actively engaged in a process of positive advancements in bias awareness and promoting diversity and inclusion," says Tye. "This is an effort I feel passionate about and one that I believe I can contribute to in a constructive way while maintaining my team's commitment to excellence in scientific research."
Her appointment was made possible via the Rockstar Fund, founded in honor of Salk Board Chair Emeritus Irwin Jacobs to recruit high-profile scientists to the Institute.
Tye is the recipient of numerous accolades and grants, including a Presidential Early Career Award for Scientists and Engineers; an NIH Director's Pioneer Award; an NIH Director's New Innovator Award; a Society for Neuroscience Young Investigator Award; the Daniel X. Freedman award; a McKnight Fellowship; the Harold E. Edgerton Faculty Achievement Award; a Sloan Research Fellowship; grants from the National Alliance for Research on Schizophrenia and Affective Disorders (NARSAD) and the National Institute of Mental Health (NIMH); and Technology Review's "Top 35 Innovators Under 35."
She received her BS degree from MIT and her PhD from the University of California, San Francisco, before working as a postdoctoral fellow at Stanford University and the Ernest Gallo Clinic and Research Center.