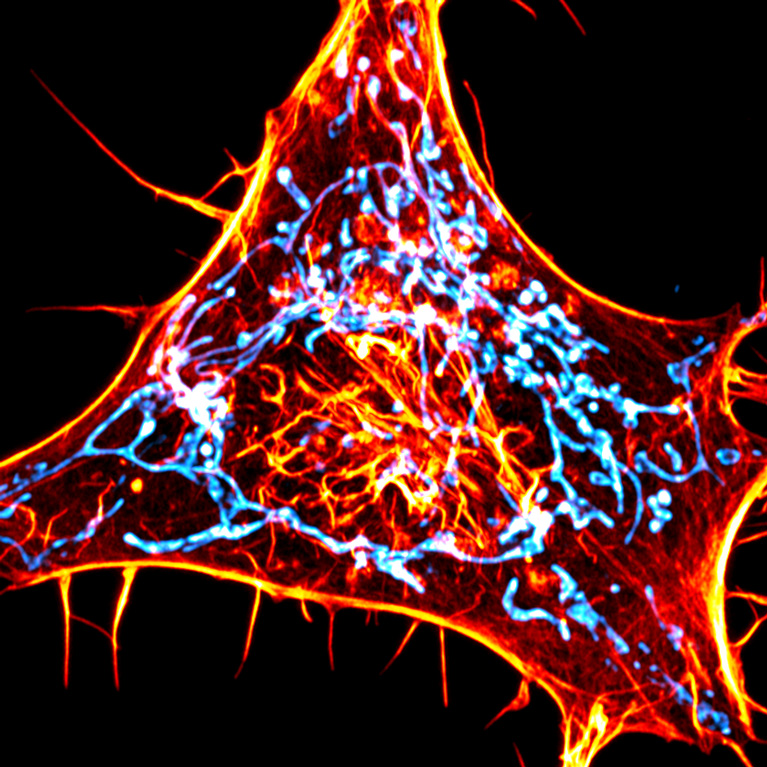 The Problem
Each cell contains an intricate environment. Its parts are precisely constructed and must coordinate their near-constant movement to function properly. A misstep or misplacement of a cellular structure by just a few nanometers can cause a cell to stop working, and eventually, lead to disease. Researchers have found, for instance, that damaged mitochondria (the power stations of the cell) can lead to diseases such as Parkinson's. To visualize these disruptions and develop strategies to repair the damaged cells, scientists turn to high-resolution microscopy techniques. Yet each imaging method comes with limitations.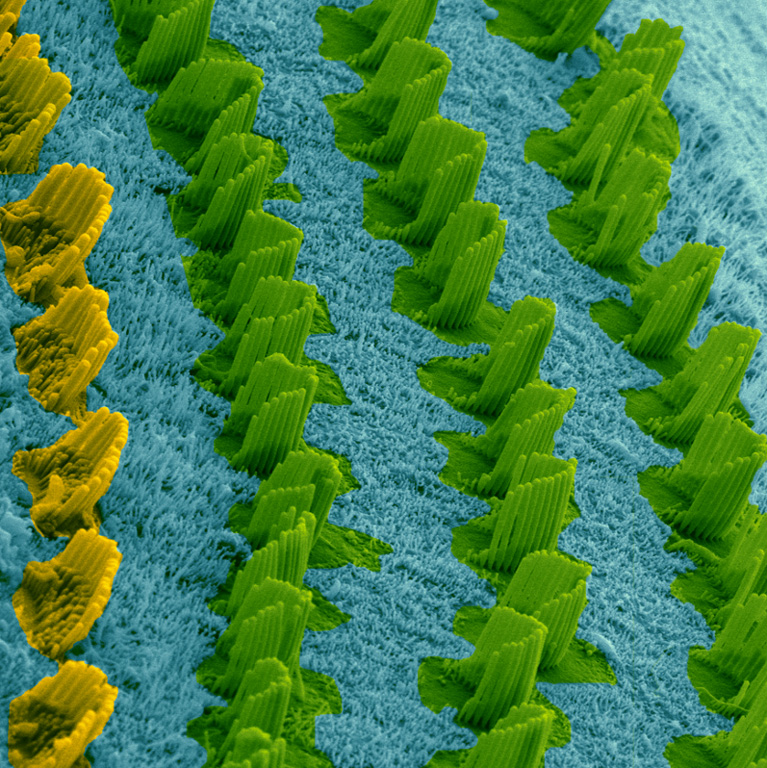 The Approach
Manor applies artificial intelligence-based computational approaches (deep learning) that integrate data from optical and electron microscopy techniques increasing image resolution, sensitivity, and collection speed beyond what's possible with any individual method.
Using these advanced microscopy techniques, Manor can capture live images of cellular structures, such as mitochondria and the actin cytoskeleton, with a high degree of detail. This information helps researchers connect a biological target's structure to its function. He investigates a number of biological targets involved in processes that, if disrupted, can lead to disorders including Charcot-Marie-Tooth disease, hearing loss, and age-related neurodegenerative diseases such as Alzheimer's. His research advances scientists' understanding of these cellular processes and may ultimately help create therapies to treat these conditions.